Multilateral Cooperation in Turbulent Times: Mitigating Asia-Pacific Security Challenges
VIEW EVENT DETAILS
Asia Society Policy Institute Report Launch
NEW YORK, September 11, 2017 — Kevin Rudd, Thomas Donilon, and Ashok Kumar Mirpuri discuss a range of diplomacy and security issues affecting Asia. The discussion coincides with the publication of a new Asia Society Policy Institute (ASPI) report, Preserving the Long Peace in Asia: The Institutional Building Blocks of Long-Term Regional Security. (1 hr., 23 min.)
---
Amidst the rapid change and uncertainty of the 21st century, a key question facing Asia's leaders is whether the region will be able to maintain the unprecedented economic growth and peace it has enjoyed for the past 70 years. Given growing concerns about a rising China, a dangerous North Korea, and a potentially less engaged United States, the region's future is unclear.
Join the Asia Society Policy Institute (ASPI) for this discussion on regional security challenges and the role regional institutions could play in preventing upheaval or crisis in Asia. This event also serves as the launch of a new ASPI report on the subject titled, Preserving the Long Peace in Asia: The Institutional Building Blocks of Long-Term Regional Security.  
Speakers

Thomas E. Donilon is Vice Chair of the international law firm O'Melveny & Myers, where he serves on the firm's global governing committee. He is also Senior Director at the BlackRock Investment Institute. From 2010 to 2013, he served as National Security Advisor to President Barack Obama. Mr. Donilon previously served as Assistant to the President and principal Deputy National Security Advisor. He has worked closely with and advised three U.S. Presidents since his first position in the White House in 1977.
---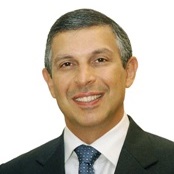 Ashok Kumar Mirpuri has been Singapore's Ambassador to the United States since 2012. Previously, he served as Ambassador to Indonesia from 2006 to 2012, High Commissioner to Malaysia from 2002 to 2006 and High Commissioner to Australia from 2000 to 2002. A career diplomat, Ambassador Mirpuri joined the Ministry of Foreign Affairs in 1984. He graduated with an honors degree from the National University of Singapore and received his MA at the University of London's School of Oriental & African Studies under a Raffles Scholarship. 
---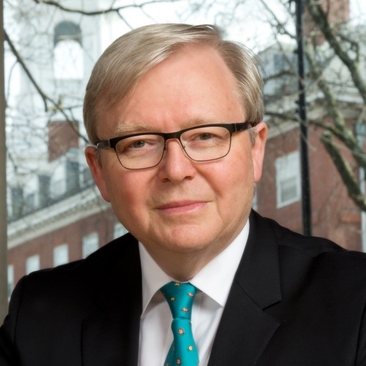 The Hon. Kevin Rudd is President of the Asia Society Policy Institute. He served as Australia's 26th Prime Minister and as Foreign Minister. He is a Distinguished Fellow at Chatham House in London, a Distinguished Statesman with the Center for Strategic and International Studies in Washington, and a Distinguished Fellow at the Paulson Institute in Chicago. He is proficient in Mandarin Chinese and co-chairs the China Global Affairs Council of the World Economic Forum.
Event Details
6:30 - 8 p.m.
Asia Society 725 Park Ave New York, NY 10021
Buy Tickets
Members $12; Students/Seniors $15; Nonmembers $20