Marriage Blue
VIEW EVENT DETAILS
Korean Movie Night New York
Co-presented by Korean Cultural Service NY and Asia Society
Part of Korean Movie Night New York's Summer Edition (Jun 11 - Aug 25, 2015)
East Coast premiere
Marriage Blue
(결혼전야 Gye-ron-jeon-ya)
Directed by Hong Ji-young
Starring: Kim Kang-woo, Kim Hyo-jin, Lee Yeon-hee, Ok Taec Yeon, Ma Dong-suk, Ko Joon-hee, Ju Ji-hoon
2013. South Korea. 118 min. HDCAM. In Korean with English subtitles.
Tuesday, June 30, 2015, 6:30 PM
This ensemble romantic comedy follows four couples as they all get cold feet in the run-up to their weddings. A minor-league baseball team coach, Tae-Kyu (Kim Kang-Woo), is set to marry his girlfriend Joo-Young (Kim Hyo-Jin), a successful urologist. When he finds out that she is a divorcee, he starts to feel jealous of her ex-husband. Florist Gun-Ho (Ma Dong-Seok) is about to marry Uzbek beauty Vika (Guzal Tursunova) but after a bout of impotency, he begins to suspect that Vika is using him for Korean citizenship. Dae-Bok (Lee Hee-Joon) proposes to Yi-Ra (Koh Joon-Hee) when she reveals she is pregnant but they keep arguing during the planning of the wedding. So-Mi (Lee Yeon-Hee) and Won-Cheol (TaecYeon) have been engaged for 7 years but So-Mi feels dissatisfied and runs off to Jeju Island for an unexpected adventure. Will any of these couples make it down the aisle and live happily ever after?
Watch the trailer
Korean Movie Night New York is an ongoing, approximately twice-a-month film program that introduces the full spectrum of contemporary and classic Korean cinema to New York audiences, from popular blockbusters, independent films, and documentaries to animation and family movies.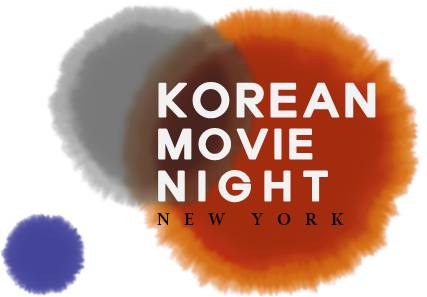 Event Details
Asia Society, 725 Park Avenue (at East 70 Street), New York, NY
Free admission. First-come, first-served. Line forms at 5:30 pm. Tickets are distributed at 6:00 pm. One ticket per person only.

Add to Calendar
20150630T223000
20150701T003000
UTC
Asia Society: Marriage Blue
Asia Society, 725 Park Avenue (at East 70 Street), New York, NY
---