Maintaining the Rise of the Global South
VIEW EVENT DETAILS
Missed this program? Watch the complete video.
*Reception from 6:00 to 6:30 pm
Governments around the world are increasingly competing in uncertain and fluid economic environments. As a result, they are foregoing existing paradigms and turning to new frontiers for answers, including the "Global South." Join Asia Society, in partnership with the United Nations Development Programme's Human Development Report Office, for a panel discussion featuring distinguished experts to explore the evolving challenges and opportunities of the economic and political landscape. Panelists include:
Sasha Dichter is the Chief Innovation Officer at Acumen Fund. He previously served as Director of Business Development. Prior to joining Acumen Fund, he worked as Global Manager of Corporate Citizenship at GE Money, and as a Senior Program Manager at IBM.
Khalid Malik is the Director of the UNDP Human Development Report Office since June 2011. He served as UN Resident Coordinator in China and in Uzbekistan. He has been the Director of the Evaluation Office and held other advisor level positions at UNDP.
Ambassador Masood Khan is the Permanent Representative of Pakistan to the United Nations. Previously, he served as Pakistan's Ambassador to China, and Ambassador and Permanent Representative of Pakistan to the United Nations and other International Organizations in Geneva.

Ambassador Yusra Khan is the Deputy Permanent Representative of the Republic of Indonesia to the United Nations. Prior to his appointment, he was the Coordinator of Economic Development, Environment, ITU, PV and WMO at the Permanent Mission of the Republic of Indonesia in Geneva.
Madhulika Sikka (Moderator) is the Executive Editor for NPR News, where she oversees all desks and reporters. Previously, she was executive producer of NPR's Morning Edition. Prior to her arrival at NPR, Sikka worked for ABC News's Nightline, where she was a senior producer.
Hosted in partnership with: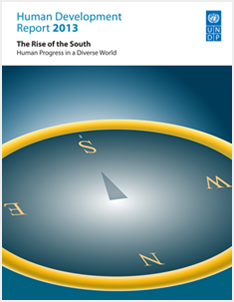 Can't make it to this program? Tune in to AsiaSociety.org/Live at 6:30 pm ET for a free live video webcast. Viewers are encouraged to submit questions to moderator@asiasociety.org.
Event Details
6:30 - 8 p.m.

725 Park Avenue (at East 70th Street), New York, NY
Buy Tickets
Members: $10; students/seniors: $12; nonmembers: $15

Add to Calendar
20130508T223000
20130509T000000
UTC
Asia Society: Maintaining the Rise of the Global South
725 Park Avenue (at East 70th Street), New York, NY
---
If you bought tickets or plan to watch the webcast, tell your friends on Facebook!
Join the Facebook Event »