The Magic Blade
VIEW EVENT DETAILS
New York Asian Film Festival
Presented by New York Asian Film Festival
in association with Asia Society
The Magic Blade  天涯明月刀
Hong Kong, 1976
Running Time: 97 minutes
Format: 35mm
Language: Mandarin with English subtitles
Director: Chor Yuen
Starring: Ti Lung, Lo Lieh, Ching Li, Tanny Tien Ni
We've been aching to show The Magic Blade for ages, and we're thrilled that time has finally come. One of the finest wuxia films ever made (#85 on Time Out Hong Kong's list of the Greatest Hong Kong Films of All Time), The Magic Blade is a near-perfect mixture of swordplay, fantasy, martial arts, heroic bloodshed (and we do mean bloodshed), and more Ti Lung greatness than any moviegoer could ever ask for. Adapted from Gu Long's celebrated novel, The Magic Blade is a career highlight for both director Chor Yuen and star Ti Lung, paired with an equally terrific Lo Lieh in some of the best-choreographed fights in Shaw Brothers history. It remains one of the true classics of the entire Shaw Brothers library and is not to be missed under any circumstances. So don't.
Watch the trailer:
Part of Sir Run Run Shaw Tribute. Presented with the support of Hong Kong Economic and Trade Office New York and Celestial Pictures.
Package discount (applies to New York Asian Film Festival programs at Asia Society):
Buy 3 tickets for 3 unique programs (or more) in one transaction to receive $1 dollar off each ticket. In-person or phone purchase (212-517-2742) only.
Check out the Asia Society's New York Asian Film Festival line-up. 
Check out the complete schedule of New York Asian Film Festival (June 24-July 14). For up-to-the-minute Festival updates, visit: www.facebook.com/NYAFF.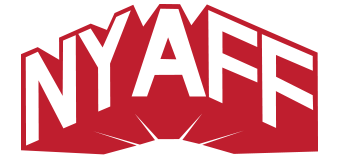 Event Details
6 - 7:37 p.m.
725 Park Avenue, New York, NY
Online ticketing is now closed for this event. Tickets are available for purchase in person. $8 Asia Society members; $10 seniors and students w/ID; $12 nonmembers. Package discount available. Check details on the left.

Add to Calendar
20140714T220000
20140714T233700
UTC
Asia Society: The Magic Blade
725 Park Avenue, New York, NY
---