LGBT Connections Night at Leo Bar
VIEW EVENT DETAILS
Enjoy a fabulous evening of networking, art, and ambiance with the LGBT community, and make new professional and personal connections. Join host Global Talent Initiatives for an evening filled with intriguing people, cocktails, and culture. 
Eko Nugroho's multidisciplinary practice uses humor to address social issues, including changes within the rapidly urbanizing society of his native Indonesia, the risk of religious fanaticism, and the breaking of traditional taboos by the younger generation. This exhibition features three single-channel video works by Nugroho from the Asia Society Museum Collection: Bercerobong (Like a Chimney), 2002; The Breeder, 2003; and Let Me Love Me, 2004. The exhibition complements a site-specific installation to be created by the artist in the Asia Society Visitor Center and the world premiere of his commissioned performance In the Name of Semelah, with his theater company Wayang Bocor, at Asia Society in January 2017.
This event is co-hosted by  NYU LGBTQ Alumni Network.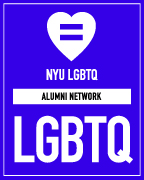 ---
Event Details
725 Park Avenue (at East 70th Street), New York, NY
Free admission; cash bar.

Add to Calendar
20170217T230000
20170218T020000
UTC
Asia Society: LGBT Connections Night at Leo Bar
725 Park Avenue (at East 70th Street), New York, NY
---
If you plan to attend, tell your friends on Facebook!
Join the Facebook Event »