Lahore Literary Festival in New York 2017 (Afternoon Session)
VIEW EVENT DETAILS
Asia Society and the Lahore Literary Festival present the Lahore Literary Festival in New York.
Now in its fifth year, the Lahore Literary Festival is a celebratory exploration of the literary arts of Pakistan. Join one of the festival's first gatherings outside of Pakistan at this special event exploring contemporary arts in Pakistan, featuring artists, writers, and cultural commentators.
Schedule (Afternoon Session)
2:15-3:00 PM: Lahore: Of Kings and Commoners
This session pays homage to both the royal patrons (since Mughal Emperor Jahangir) and the commoners who have created the jewel of the city called Lahore. This year also marks the fortieth anniversary of Pahari Paintings & Sikh Portraits in the Lahore Museum by F. S. Aijazuddin, published in New York in 1977.
With F. S. Aijazuddin (art historian, author of 13 books, and a columnist at DAWN) in conversation with Navina Najat Haidar (curator at the Metropolitan Museum of Art, and co-editor of Sultans of Deccan India, 1500–1700: Opulence and Fantasy)

3:15-4:00 PM: Populism and the Global Rise of Strongmen
This past year has marked a rise of the nation-state and hyper-nationalism in both the East and West, as well as a debate on migration. Meanwhile, we have seen the repression of rights and accompanying dissent in various countries such as India, Egypt, and Turkey, which are otherwise hailed as models to emulate for states with struggling political systems (such as Pakistan). This discussion will reveal the complexity of globalization and the emergent new political order.
With Basharat Peer (author of A Question of Order: India, Turkey and the Return of Strongmen and The New York Times op-ed editor), Bernard Haykel (Professor of Near Eastern Studies at Princeton University) and Saskia Sassen (Co-Chair, The Committee on Global Thought, Columbia University). Moderated by Akbar Noman (Adjunct Associate Professor of International and Public Affairs at Columbia University)

4:15-5:00: Where Conspiracies are a Pastime: Satire and Escapism in Fiction and Beyond
This panel delves into understanding the role of satire and escapism at the crossroads where fiction and reality meet. Two celebrated authors from Pakistan's burgeoning fiction writing scene address matters of assassinations, "honor" killings, hypocrisy and societal crimes in irreverent and layered voices, which aim to inform the reader of the human psyche and the drama of events otherwise are prosaically chronicled in the press.
With Mohammed Hanif (author of A Case of Exploding Mangoes) and Nadeem Aslam (author of The Golden Legend). Moderated by Dwight Garner (literary critic at The New York Times)

5:15-6:15: Notes from the Raga
Interspersing music performance and discussion, this session plies the largely untold meanings layered within specific ragas. The performance and discussion explore the raga framework, which is a foundation for aesthetics, and a means to create space, across disciplinary bounds of music and science, for creativity and transcendence.
With Siddhartha Mukherjee (oncologist and Pulitzer-prize winning author of The Emperor of all Maladies) and Ikhlaq Hussain (performer). Moderated by Dr. Azra Raza (translator and oncologist)
For morning session and tickets, click here
For Fareed Ayaz, Abu Muhammad Qawwal and Brothers, click here
"Literary Festivals are ten a penny these days but the Lahore Literary Festival is something special." Michael Palin, official Michael Palin website blog, Feb 2017
"Lahore Literary Festival-a safe place for dangerous ideas." Claire Armitstead, The Guardian, Feb 26, 2016
"...Lahore Literary Festival, a wonder of creativity, eclecticism, ideas and dialogue." Roger Cohen, New York Times, Feb 23, 2015
"This was a celebration of a Pakistan open and engaged with the many ideas of many worlds." Lyse Doucet, BBC Online, Feb 24, 2015
This program is part of Asia Society's ongoing initiative Creative Voices of Muslim Asia.
Held in conjunction with the Lahore Literary Festival.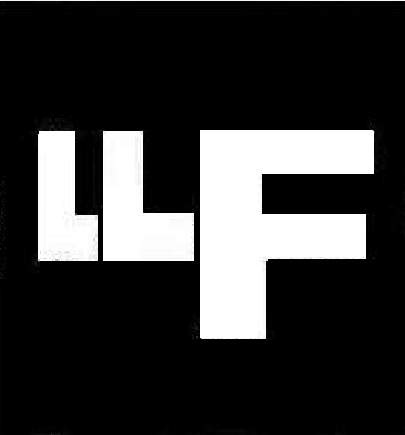 *Program subject to change
Event Details
2:15 - 6:15 p.m.

725 Park Avenue, New York, NY
Buy Tickets
$30 members; $35 students/seniors; $40 nonmembers
If you bought tickets or plan to watch the webcast tell your friends on Facebook!
Join the Facebook Event »