Killer Constable (Karate Exterminators)
VIEW EVENT DETAILS
New York Asian Film Festival
Presented by New York Asian Film Festival
in association with Asia Society
KILLER CONSTABLE (aka KARATE EXTERMINATORS) 萬人斬
Hong Kong, 1980
Running Time: 98 minutes
Format: Digibeta
Language: Mandarin with English subtitles
Director: Kuei Chih-hung
Starring: Chen Kuan-tai, Kuk Fung, Tso Tat-wha, Jason Pai Piao
Probably Kuei Chih-hung's masterpiece, this is the martial-arts movie served bleaker and angrier than ever before. Coming at the end of the new wuxia cycle that kicked off in 1967 with The One-Armed Swordsman, Killer Constable is a movie in which everyone is exhausted to the depths of their souls, every swordsman is a sadist, and every blade has to be bathed in blood before it's put away. Shaw Brothers legend Chen Kuan-tai out-grims the Grim Reaper playing a Qing Dynasty constable assigned by the empress to track down a stolen shipment of gold. Nothing stands in the way of his mission — not women, not children, not even his friends. Unfolding over a series of black, smoky, impressionistic wastelands, this is the kind of movie that's soaked in so much gore and drowning in so much despair that you can barely breathe from the first frame to the last.
Watch the trailer:
Part of Sir Run Run Shaw Tribute. Presented with the support of Hong Kong Economic and Trade Office New York and Celestial Pictures.
Package discount (applies to New York Asian Film Festival programs at Asia Society):
Buy 3 tickets for 3 unique programs (or more) in one transaction to receive $1 dollar off each ticket. In-person or phone purchase (212-517-2742) only.
Check out the Asia Society's New York Asian Film Festival line-up.
Check out the complete schedule of New York Asian Film Festival (June 24-July 14). For up-to-the-minute Festival updates, visit: www.facebook.com/NYAFF.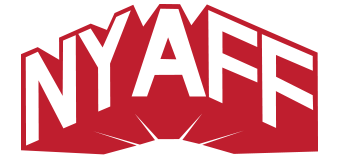 Event Details
5:10 - 6:48 p.m.
725 Park Avenue, New York, NY
Online ticketing is now closed for this program. Tickets are available for purchase in-person. $8 Asia Society members; $10 seniors and students w/ID; $12 nonmembers. Package discount available. Check details on the left.
20140713T171000 20140713T184800 America/New_York Asia Society: Killer Constable (Karate Exterminators)

For event details visit https://asiasociety.org/new-york/events/killer-constable-karate-exterminators 725 Park Avenue, New York, NY