Kayhan Kalhor with Ali Bahrami Fard [SOLD-OUT]
VIEW EVENT DETAILS
There will be a free pre-performance lecture by Stephen Blum, Professor, CUNY Graduate Center College, at 7:00 pm.
Master musicians Kayhan Kalhor (a member of Yo-Yo Ma's Silk Road Ensemble) and Ali Bahrami Fard perform music from their recent album I Will Not Stand Alone. The album is a reflection on a difficult stage of life — the early period of unrest in Iran — which left Kalhor feeling isolated, and consumed by the darkness and violence that was taking over around him. Though this was one of the most difficult periods in his life, he used the opportunity to rethink his relationship to music, and how it could open the doors of hope. The title I Will Not Stand Alone reflects his ultimate decision to use music as a tool to connect with others.
Kayhan Kalhor is an Iranian kamancheh player, composer and master of classical Kurdish and Persian music. Kalhor was born to a Kurdish family and has a wide range of musical influences; he plays several instruments and his music crosses cultural borders. In his playing Kalhor often pins Persian classical music structures to the rich folk modes and melodies of the Kurdish tradition of Iran.
Ali Bahrami Fard, born in Shiraz, studied santour with the legendary master Ostad Faramarz Payvar. With his impeccable technique and exquisite sound quality, Ali is one of his generation's most gifted and masterful santour players. He teaches santour, music theory and composition at Shiraz University.
Listen to two tracks from I Will Not Stand Alone:
"Pluck a Star from the Sky" (excerpt)
"I Will Not Stand Alone"
Video: Kayhan Kalhor and Ali Bahrami Fard in performance
This program is part of Asia Society's ongoing initiative Creative Voices of Muslim Asia, made possible by support from the Doris Duke Foundation for Islamic Art. Additional support for Iran Modern programming is provided by the Robert Sterling Clark Foundation, WLS Spencer Foundation and the American Institute of Iranian Studies.
This program is supported in part by NYSCA.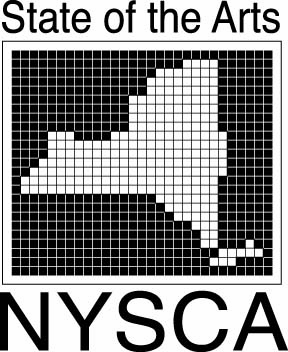 In conjunction with the exhibition Iran Modern, on view September 6, 2013 through January 5, 2014.
View all Iran Modern-related events
Event Details
8 - 10 p.m.
725 Park Avenue, New York, NY
Please note: this event is now sold-out.