Iran and the U.S.: After the Nuclear Deal
VIEW EVENT DETAILS
Now that the P5+1 powers and Iran have reached a comprehensive agreement on the future of Iran's nuclear program, debate has begun on whether the deal is a good one and what its long-term prospects might be. Negotiators have cautiously expressed optimism that all parties will accomplish their objectives. Will that prove to be the case? And if so, what might come next? Iran and the United States achieved a major diplomatic breakthrough simply by opening negotiations after more than three decades of estrangement and hostility. Could the nuclear deal lead to cooperation on other issues where U.S. and Iranian strategic goals overlap? And how might the two countries build the strategic trust they need to broach issues on which they disagree?
The Asia Society Policy Institute is pleased to welcome Amb. Frank Wisner, Karim Sadjadpour, and Robin Wright (via videolink), to discuss the nuclear deal and to offer insights on what it means for the U.S.-Iran relationship and the future of regional relations. The conversation will be moderated by Asia Society Policy Institute President Kevin Rudd.
Speakers: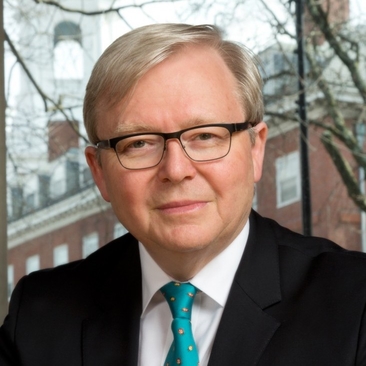 The Hon. Kevin Rudd is President of the Asia Society Policy Institute. He served as Australia's 26th Prime Minister and as Foreign Minister. Mr. Rudd conducted a major research project on the future of U.S.-China relations at Harvard's Kennedy School. As Chair of the Independent Commission on Multilateralism, Mr. Rudd is also leading a review of the seven-decade-old UN system. He is a Distinguished Fellow at Chatham House in London, a Distinguished Statesman with the Center for Strategic and International Studies in Washington, and a Distinguished Fellow at the Paulson Institute in Chicago. He is proficient in Mandarin Chinese, serves as a Visiting Professor at Tsinghua University in Beijing, and co-chairs the China Global Affairs Council of the World Economic Forum.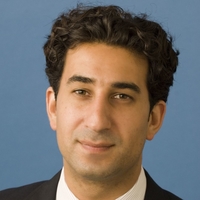 Karim Sadjadpour is a senior associate at the Carnegie Endowment for International Peace. He joined Carnegie after four years as the chief Iran analyst at the International Crisis Group based in Washington and Tehran. Sadjadpour is an Asia Society Asia 21 Young Leader, and in 2007, he was named a Young Global Leader by the World Economic Forum.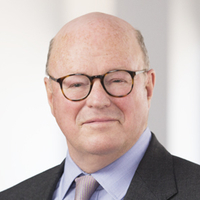 Amb. Frank G. Wisner is an International Affairs Advisor at Squire Patton Boggs. During his U.S. diplomatic career, which spanned four decades and eight American presidents, he served as Ambassador to India, Egypt, the Philippines, and Zambia. He also served as Under Secretary of Defense for Policy and Under Secretary of State for International Security Affairs. He is a member of the Advisory Council of the Asia Society Policy Institute.
 
Robin Wright (via videolink) is a United States Institute of Peace Senior Fellow-Wilson Center Distinguished Scholar. Her projects explore new trends in the Islamic world: the Arab revolts, the rise and fall of political Islam, the future of the Middle East, and the new U.S.-Iran diplomacy. She has reported from more than 140 countries on six continents for various news publications, and won the National Magazine Award for The New Yorker.
---

This program is made possible through the generous support of the Nicholas Platt Endowment for Public Policy.
Can't make it to this program? Tune in to AsiaSociety.org/Live at 6:00pm ET for a free live video webcast. Viewers are encouraged to submit questions to moderator@asiasociety.org or via Twitter by using the hashtag #AskAsia.
Event Details
6 - 7:30 p.m.
725 Park Avenue
New York, NY
Buy Tickets
Members $10; Students/Seniors $12; Nonmembers $15
20150722T180000 20150722T193000 America/New_York Asia Society: Iran and the U.S.: After the Nuclear Deal

For event details visit https://asiasociety.org/new-york/events/iran-and-us-after-nuclear-deal 725 Park Avenue New York, NY