India and APEC: Charting a Path to Membership
VIEW EVENT DETAILS
A Initiative Launch Event Presented by the Asia Society Policy Institute
India's economy is only partly integrated into the global economy, particularly regional trade arrangements in a dynamic Asia-Pacific. The emergence of regional trade agreements such as the Trans Pacific Partnership (TPP) threatens to further distance India from the global supply chains critical to Prime Minister Modi's "Make in India" initiative. India's entry into the Asia-Pacific Economic Cooperation forum (APEC), which accounts for nearly 60 percent of global GDP, would provide a pathway for greater integration into the region's economy. It would also ensure that trade remains a unifying force in the region, where competing trade regimes are straining ties.
The Asia Society Policy Institute and the Confederation of Indian Industry are pleased to present a special, by-invitation breakfast discussion introducing their Task Force on "India and APEC: Charting a Path to Membership." ASPI President and former Prime Minister of Australia the Hon. Kevin Rudd will be joined in conversation by Task Force Co-Chairs Ajay Banga, President and CEO of MasterCard Worldwide and Chairman of the U.S.-India Business Council, and, via video link, Amb. Shyam Saran, former Foreign Secretary of India. They will outline how India's membership in APEC would benefit India and APEC member economies like the United States. This will be followed by a roundtable discussion on what Indian membership in APEC would mean for its economy and Asia-Pacific trade, what issues could hinder India's bid, and how to build the case for India's accession to APEC.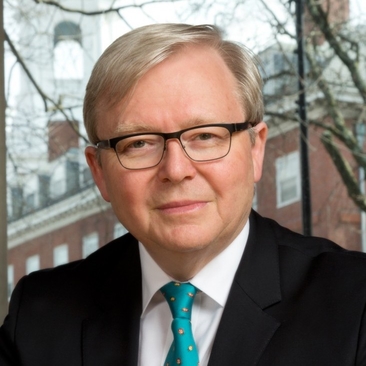 The Hon. Kevin Rudd is President of the Asia Society Policy Institute. He served as Australia's 26th Prime Minister and as Foreign Minister. Mr. Rudd conducted a major research project on the future of U.S.-China relations at Harvard's Kennedy School. As Chair of the Independent Commission on Multilateralism, Mr. Rudd is also leading a review of the seven-decade-old UN system. He is a Distinguished Fellow at Chatham House in London, a Distinguished Statesman with the Center for Strategic and International Studies in Washington, and a Distinguished Fellow at the Paulson Institute in Chicago. He is proficient in Mandarin Chinese, serves as a Visiting Professor at Tsinghua University in Beijing, and co-chairs the China Global Affairs Council of the World Economic Forum.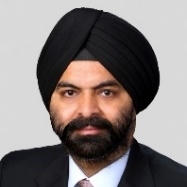 Ajay Banga is President and Chief Executive Officer of MasterCard and a member of its board of directors. He is a member of President Obama's Advisory Committee for Trade Policy and Negotiations. He chairs the U.S.-India Business Council and serves on the U.S.-India CEO Forum. Prior to MasterCard, he was Chief Executive Officer of Citigroup Asia Pacific. He is a graduate of Delhi University and the Indian Institute of Management, Ahmedabad.
Amb. Shyam Saran was Foreign Secretary of India from 2004 to 2006 and currently serves as Chairman for the Research and Information System for Developing Countries (RIS), a think tank specializing in studies on economic and trade issues. He served as Ambassador of India to Myanmar, Indonesia, and Nepal as well as High Commissioner to Mauritius. After his retirement from the Indian Foreign Service, he was appointed the Prime Minister's Special Envoy for Indo-U.S. civil nuclear issues and later as Special Envoy and Chief Negotiator on Climate Change.


Outreach Partners:
Can't make it to this program? Tune in to AsiaSociety.org/Live at 8:30am ET for a free live video webcast. 
Event Details
725 Park Avenue New York, NY 10021
Admission to this event is by invitation only. Registration begins at 8:00 AM. For more information please write to policyinstitute@asiasociety.org.

Add to Calendar
20150720T123000
20150720T143000
UTC
Asia Society: India and APEC: Charting a Path to Membership
725 Park Avenue New York, NY 10021
---