Governor Kim Choongsoo: Emerging Asia and Global Economic Recovery
VIEW EVENT DETAILS
Co-hosted by the Bank of Korea and the Korea Society
Pre-program reception: 6:00-6:30 pm
Program: 6:30-8:00 pm
Reception: 8:00-9:00 pm
Asian economies have been driving global growth since the 1980s, and their role is expected to be even greater in the future. However, global financial resources have in the past four years overflowed into heavily indebted Euro area countries, such as Greece. In achieving global economic recovery and sustainable growth, the role of the Asian economy is growing larger, and global financial resources need to be supplied to such emerging economies, which have relatively high productivity and demand much capital for their infrastructure investment.
South Korea overcame the Asian currency crisis of the late 1990s through dramatic corporate restructuring, and is also acknowledged as the country that has freed itself from the global financial crisis most rapidly. Dr. Kim Choongsoo, Governor of the Bank of Korea, will share Korea's experiences in working to prevent future crises by creating a new paradigm in the global economy. One case in point is the adoption of the FTA between South Korea and the USA, which is expected to provide economic benefits to both countries. South Korea's FTAs with several other countries are also acting as catalysts for trade expansion. Meanwhile, GDP growth in South Korea is expected to be at the mid-3% level in 2012 due to growth of the domestic economy such as in facilities investment.Governor Kim will discuss his expectations for the Korean Economy for the rest of 2012 and beyond, based upon GDP performance.
Governor Kim will be joined in conversation with John Bussey, Assistant Managing Editor, The Wall Street Journal. Introductory remarks will be presented by Jay Collins,  Vice Chairman of Global Banking, Citi. 
Korea Society members attend this event at the member rate. Please note "Korea Society" as the organization affiliation when buying tickets
Co-hosted by:
Supported by: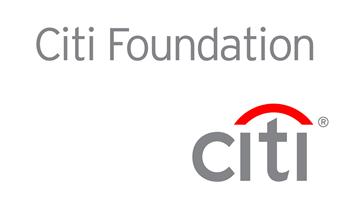 Can't make it to this program? Tune in to AsiaSociety.org/Live at 6:30 pm ET for a free live video webcast. Viewers are encouraged to submit questions to moderator@asiasociety.org.
Event Details
725 Park Avenue (at 70th Street), New York, NY
Buy Tickets
Members: $10; students/seniors: $12; nonmembers: $15

Add to Calendar
20120418T223000
20120419T000000
UTC
Asia Society: Governor Kim Choongsoo: Emerging Asia and Global Economic Recovery
725 Park Avenue (at 70th Street), New York, NY
---