Cyber Crimes, Cyber War: Managing the Risks
VIEW EVENT DETAILS
Asia: Beyond the Headlines
Can't make it to this program? Tune in to AsiaSociety.org/Live at 6 p.m. New York time for a free live video webcast. Viewers are encouraged to submit questions any time before or during the event to moderator@asiasociety.org or via Twitter or Facebook using the hashtag #askasia. Some questions from our online audience will be incorporated into the discussion.
---
In a 2013 speech at the Asia Society headquarters in New York, then-National Security Advisor Thomas Donilon called for the United States and China to "lead the way in addressing the problem" of cyber security. Indeed, cyber security has become an irritant in U.S.-China relations and a major issue for corporations. Based on recent U.S. estimates, more than 90 percent of cyber-espionage originates in China. The Chinese government and military are accused of being directly involved, though China insists that it is a victim rather than an instigator of cyber-attacks. Elsewhere in Asia and around the world, states have begun to reassess their vulnerability to theft and technical sabotage. Not limited to national security, the threat of cyber-attacks is a growing concern for the private sector as well.
Though the internet has facilitated an astonishing growth in trade, questions remain as to how to secure its 'borders,' and what kind of dangers lie ahead as we become more dependent on technology. Who are the major players in any potential conflict, and how high are the stakes? Join Chad Sweet of The Chertoff Group, William Plummer of Huawei Technologies, author Thomas Rid, and journalist David E. Sanger as they discuss the latest developments on this globally significant and controversial topic.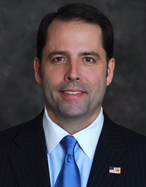 Chad C. Sweet is Co-Founder and CEO of The Chertoff Group, a global advisory firm and investment bank focused on the security sector. Previously, he was Chief of Staff at the Department of Homeland Security. He has over a decade of experience in investment banking and is a graduate of Columbia University.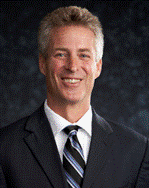 William Plummer is the current Vice President of Huawei Technologies. Previously, he was the President and CEO of On Queue Technologies, Inc. and Vice President of Go-to-Market, Americas-Nokia. He studied Foreign Service and International Politics at Georgetown University, and served as a Foreign Service Officer for seven years.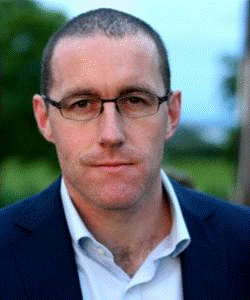 Thomas Rid is the author of the new book Cyber War Will Not Take Place. The author of three other books and countless articles, Rid has written about the existence and reality of war for years. He is a Reader in the Department of War Studies at King's College in London, and previously worked at Johns Hopkins University and the RAND Corporation in Washington, D.C. He is originally from Germany.
David E. Sanger is chief Washington correspondent for the New York Times and a Pulitzer-prize winning journalist. He was formerly the Times' Tokyo Bureau chief and has years of experience reporting on issues related to Asia's rise.
Outreach Partner:
Event Details
6 - 7:30 p.m.
725 Park Avenue, New York, NY
Buy Tickets
Members: $10; Students/Seniors: $12; Nonmembers: $15
20130916T180000 20130916T193000 America/New_York Asia Society: Cyber Crimes, Cyber War: Managing the Risks Join author Thomas Rid, along with Huawei Vice President Bill Plummer and other experts, in assessing the potential risks and realities of cyber warfare.

For event details visit https://asiasociety.org/new-york/events/cyber-crimes-cyber-war-managing-risks 725 Park Avenue, New York, NY
---