Creative Women in Contemporary China: Wu Qing
VIEW EVENT DETAILS
A conversation with the tireless activist and legislator
Meet tireless activist Wu Qing, in conversation with Jan Berris, Vice-President, National Committee on U.S.-China Relations. An award-winning professor of English, Wu Qing has also built a reputation as a fearless legislator and human rights activist, playing a pioneering role building Chinese women's entrepreneurship and political participation at the grassroots level. Wu Qing has received numerous awards in recognition her career in public service, including most notably the 2001 Ramon Magsaysay Award.
Wu Qing is a well-known public figure, activist and English language professor in China. She taught English for 40 years, from 1960-2000. Before she retired, she was teaching English and American Studies at Beijing Foreign Studies University. During her term in the university, she was awarded Excellent Professor Award, Excellent Teacher Award twice from the Municipality of Beijing and Margaret Turner Award for Best Teacher teaching the basics many times. From 1977 to 1979, she was seconded to China Central Television (CCTV) to host the English on TV program and English on Sunday program, televised throughout China.
Since the mid-1980s, Professor Wu Qing has been actively promoting human rights and women's rights. She was a member of Women's Studies Forum, English Department, Beijing Foreign Studies University, from 1986 to 1995. She has served as a gender specialist with the Canadian International Development Agency since 1989. She became a People's Deputy to the Haidian People's Congress in 1984. She has received numerous awards, including the Ramon Magsaysay Award, presented by the government of the Philippines, been named an "Outstanding Individual of 2007" by the Changping District Education Committee, and a "Top Cover Personality" by the Chinese Senior Citizens' magazine; and was nominated by the Schwab Foundation Network as one of the World's Outstanding Social Entrepreneurs of 2003.
Jan Berris has been with the National Committee on United States-China Relations since 1971 — first as program associate, then program director, then vice president. She is responsible for directing all program activities of the Committee.
Berris has been actively involved in preparation and operations for the visits to the United States of hundreds of Chinese delegations, including the 1972 Chinese Ping Pong Team, the first PRC group to come to this country. At the request of the State Department she coordinated Chinese press activities during Premier Deng Xiaoping's February 1979 visit to the United States. She has also overseen the visits of hundreds of American delegations to China, and has herself traveled to China about 130 times since 1973, with people and groups as diverse as a tennis team and a Supreme Court Justice.
Prior to her work at the Committee, Berris was a Foreign Service Officer, stationed in Hong Kong and Washington, D.C. She held many part-time jobs before joining the Foreign Service, among them assistant to Professor Richard H. Solomon during which time she helped research the book Mao's Revolution and the Chinese Political Culture. Berris has written many articles and contributed chapters to several books on China, in addition to serving on several non-profit boards.
Read an interview with Wu Qing and join a discussion online.
Creative Women in Contemporary China is a series of conversations with some of China's most innovative and creative women.
Co-sponsored by the National Committee on U.S.-China Relations.
This program is part of Asia Society's year-long programmatic focus on China, China Close Up. Through major exhibitions and programming in arts and culture, policy, and business, Asia Society explores China's vibrant past and present as a window onto its exciting future.
Part of the Citi Series on Asian Arts and Culture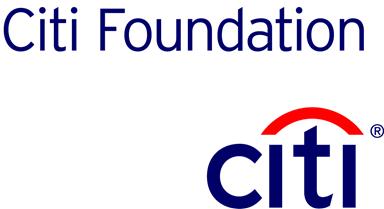 Can't make it to this program? Tune in to AsiaSociety.org/Live at 6:30 pm ET for a free live video webcast. Viewers are encouraged to submit questions to moderator@asiasociety.org.
Event Details
6:30 - 8:30 p.m.
725 Park Avenue (at 70th Street), New York, NY
Buy Tickets
$10 Members; $12 students with ID/Seniors; $15 nonmembers
If you bought tickets or plan to watch the webcast tell your friends on Facebook!
Join the Facebook Event »