Creative Women in Contemporary China: Sheng Keyi
VIEW EVENT DETAILS
A conversation with one of China's leading new novelists
A conversation between fiction writer Sheng Keyi and Susan Jakes, Senior Fellow, Center on U.S.-China Relations at Asia Society and the Editor of ChinaFile.com.
Born in Yiyang, Hunan in the 1970s, Sheng Keyi is considered one of China's leading younger generation authors. Sheng's first full-length novel, Northern Girls — published in China in 2004 and forthcoming in an English translation in 2012 — drew on her own harrowing experience as a female job-seeking "migrant" to the southern economic boomtown of Shenzhen in the early 1990s. Sheng began to write full time in 2001 and has since won several prestigious national awards, including the Most Promising New Talent Award, the Guangdong New Talent Award, the New Works Award, and the Lu Xun Literature Prize.
Sheng's published work includes three full-length novels, Death Fugue, Northern Girls and House on Fire, and several novellas and short-story collections, A Getting Warm Campaign, At the Farewell Ceremony, Book of Keyi, and A World That Lacks Experience. Sheng, who has been hailed as one of China's boldest and socially-engaged novelists, also stands out, in the words of one critic, as "a ferocious experimenter with style and voice" whose work "covers a wide range of emotional and social territory."
Susan Jakes is a Senior Fellow with Asia Society's Center on U.S.-China Relations and the Editor of ChinaFile.com, a new online magazine about China. From 2000-2007 she reported for Time Magazine from Hong Kong and Beijing and was a frequent commentator on Chinese affairs for radio and television. She is the recipient of the Society of Publishers in Asia's Young Journalist of the Year Award for her reporting on Chinese youth culture. In 2003 she broke the story of the government cover-up of the SARS outbreak in Beijing, for which she received the Henry Luce Public Service Award.
Creative Women in Contemporary China is a series of conversations with some of China's most innovative and creative women. The next program features activist Wu Qing (12/12/12).
This program is part of Asia Society's year-long programmatic focus on China, titled China Close Up. Through major exhibitions and programming in arts and culture, policy, and business, Asia Society explores China's vibrant past and present as a window onto its exciting future.
Read an excerpt from Northern Girls
Shop AsiaStore for Northern Girls by Sheng Keyi
Part of the Citi Series on Asian Arts and Culture.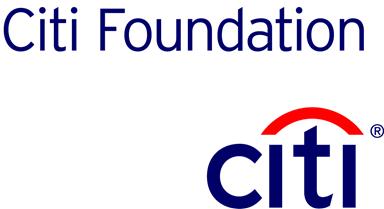 Can't make it to this program? Tune in to AsiaSociety.org/Live at 6:30 pm ET for a free live video webcast. Viewers are encouraged to submit questions to moderator@asiasociety.org
Event Details
6:30 - 8:30 p.m.
725 Park Avenue (at 70th Street), New York, NY
Buy Tickets
$10 Members; $12 students with ID/seniors; $15 nonmembers
If you bought tickets or plan to watch the webcast tell your friends on Facebook!
Join the Facebook Event »