Competition or Cooperation? China and the US Around the Globe
VIEW EVENT DETAILS
Please join China scholars Elizabeth Economy, Zha Daojiong, and Nina Hachigian, in discussion with Orville Schell, for a friendly debate on China and the United States' relationship in global development and investment.
Debate will build off of the panelists' contributions to the recent book Debating China: The U.S.-China Relationship in Ten Conversations (Oxford University Press, December 2013), in which Nina Hachigian pairs leading scholars from the U.S. and China in dialogues about the most crucial elements of the relationship between China and the U.S.: trade and investment, economic development, monetary policy, climate change and clean energy, political systems, values and rights, the emerging military rivalry, regional security in Asia, and more. Many of these crucial topics come to a fore in China-U.S. interactions in developing countries around the globe. As China's role in international affairs develops, will its relationship with the U.S. be competitive or cooperative? Will the two countries be able to cooperate on matters of foreign policy, investment, international aid, and business, or will they end up competing for foreign influence and resources?
The multitude of issues that America and China must handle together makes their interactions exceedingly delicate. It is not an exaggeration to say that global stability hinges on this closely-watched relationship.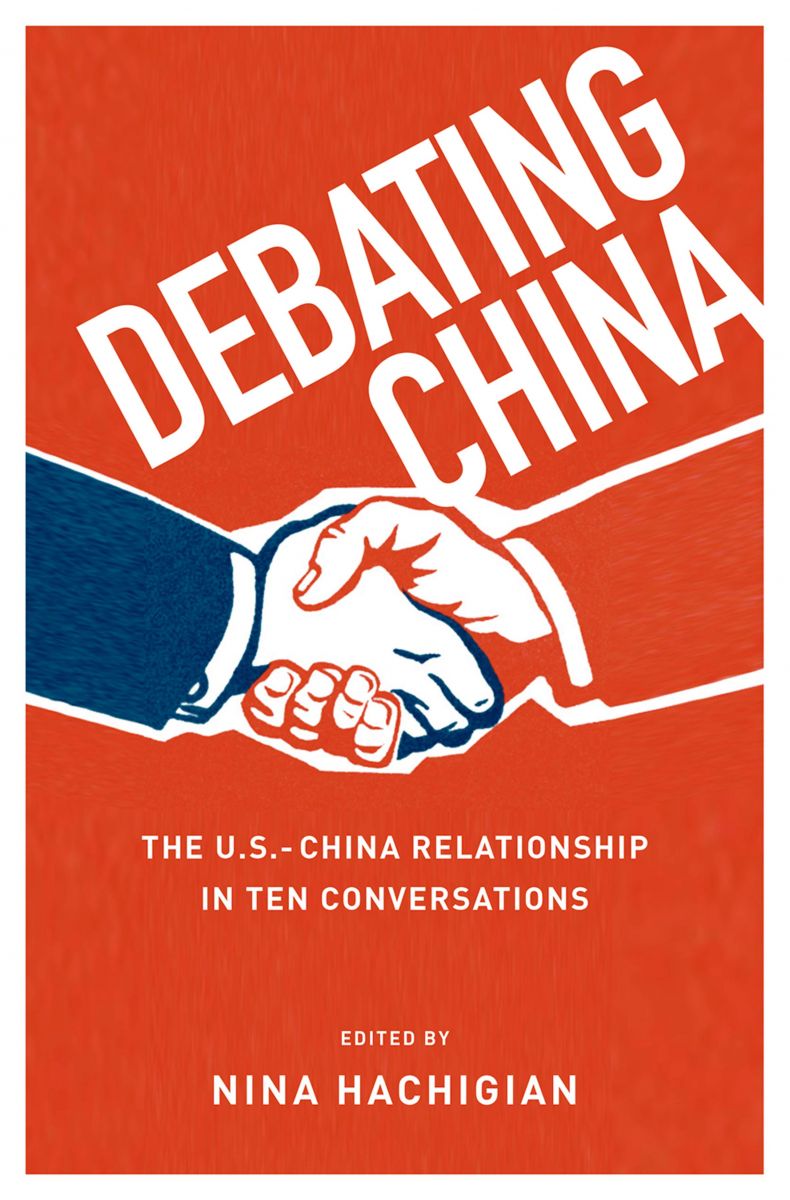 Discussion will be followed by book sale and signing.
Elizabeth Economy is the C.V. Starr Senior Fellow and Director for Asia Studies at the Council on Foreign Relations (CFR). She is also Vice Chair of the World Economic Forum's Global Agenda Council on the Future of China and serves on the board of the China-U.S. Center for Sustainable Development. The author of The River Runs Black: The Environmental Challenge to China's Future (Cornell University Press, 2004), Economy also co-edited China Joins the World: Progress and Prospects and The Internationalization of Environmental Protection. Her next book, with Michael Levi, is entitled By All Means Necessary: How China's Resource Quest is Changing the World (forthcoming, Oxford University Press, 2014).

Zha Daojiong is a Professor of International Political Economy at Peking University, where he specializes in such non-traditional security topics as energy, food, and trans-boundary water use, in the areas of Southeast Asia, the trans-Pacific region, and Africa. His recent research interest has expanded to political/societal risk management for Chinese foreign direct investment in developing as well as developed economies. He is the author and editor of several books including, most recently, Managing Regional Energy Vulnerabilities in East Asia (Routledge, 2013). Prior to his tenure at Peking University, he taught at the University of Macao, the International University of Japan, and Renmin University of China. Dr. Zha received a Ph.D. in Political Science from the University of Hawaii.
Nina Hachigian is Senior Fellow at the Center for American Progress. She served as a staff member of the National Security Council and is a member of the Council on Foreign Relations. She is the co-author of The Next American Century: How the U.S. Can Thrive as Other Powers Rise, and she has written essays for Foreign Affairs, The Washington Quarterly, Democracy, and Survival, as well as op-ed pieces for the New York Times, Los Angeles Times, and South China Morning Post, among others.
Orville Schell is the Arthur Ross Director of the Center on U.S.-China Relations at Asia Society in New York. He is a former professor and Dean at the University of California, Berkeley Graduate School of Journalism. The author of 15 books, ten of which are about China, his most recent book (with John Delury) is Wealth and Power: China's Long March to the Twenty-first Century.
Co-sponsored by the Council on Foreign Relations Asia Studies Program.
Can't make this program? Tune in to AsiaSociety.org/Live for a free live webcast at 6:30 pm ET. Online viewers are encouraged to submit questions to moderator@asiasociety.org or via Twitter or Facebook using the hashtag #askasia.
Event Details
6:30 - 8:30 p.m.
725 Park Avenue
New York, NY
Buy Tickets
$8 members; $10 students/seniors; $12 nonmembers
20140109T183000 20140109T203000 America/New_York Asia Society: Competition or Cooperation? China and the US Around the Globe

For event details visit https://asiasociety.org/new-york/events/competition-or-cooperation-china-and-us-around-globe 725 Park Avenue New York, NY