Claire Chiang: Business and Social Responsibility in Asia
VIEW EVENT DETAILS
Program: 6:30-8:00 pm
Reception: 8:00-9:00 pm
Please join Dinda Elliott, Global Affairs Editor at Condé Nast Traveler, for a conversation with social activist, entrepreneur and author Claire Chiang on corporate social entrepreneurship in Asia.
Claire Chiang is Senior Vice President of Banyan Tree Holdings, and a Co-Founder of Banyan Tree Hotels & Resorts, a leading developer and manager of premium resorts, urban hotels and destination spas around the world. She pioneered the group's retail business in 1996 and has since overseen the launch of more than 80 retail outlets worldwide. Chiang is also the chairperson of Banyan Tree Global Foundation, which was established in early 2009 by Banyan Tree Holdings. Chosen as Singapore's Woman of the Year in 1999 for her numerous contributions to a more civil and pluralistic society, Chiang has also served as a nominated Member of Parliament and was one of the first women to be admitted to the Singapore Chinese Chamber of Commerce & Industry, breaking the tradition of an all-male chamber.
Dinda Elliott is the Global Affairs Editor at Condé Nast Traveler. Since joining the magazine in 2006, she has spearheaded the editorial coverage of corporate social responsibility in the travel industry, culminating in the yearly World Savers Awards. Before joining Traveler, Elliott lived overseas for 20 years, working for Newsweek as bureau chief in Beijing, Moscow and Hong Kong, and also as Hong Kong-based Asia Editor. In 2000-2001, she served as Editor-in-Chief of Asiaweek magazine.
Sponsored by: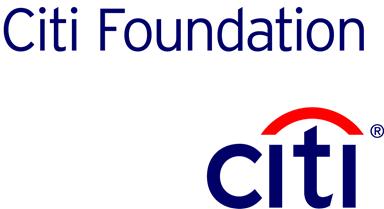 Citi Foundation has provided funds for the general endowment of the Citi Series on Asian Business Leaders. Citi does not select the speakers for the Citi Series, and any views expressed are those of the speaker and do not necessarily reflect the views of the Asia Society or Citi.
Can't make it to this program? Tune in to AsiaSociety.org/Live at 6:30 pm ET for a free live video webcast. Viewers are encouraged to submit questions to moderator@asiasociety.org.
Event Details
6:30 - 8 p.m.
725 Park Avenue, New York, NY
Buy Tickets