Chitra Banerjee Divakaruni — Oleander Girl
VIEW EVENT DETAILS
Missed this program? Watch the complete video.
Join bestselling author Chitra Banerjee Divakaruni (One Amazing Thing) with her latest novel Oleander Girl. Sweeping, suspenseful, and atmospheric, Oleander Girl is the story of a young woman who leaves India for America on a search that will transform her life. Hailed by Abraham Verghese as a "gifted storyteller" and by People magazine as a "skilled cartographer of the heart," Chitra Banerjee Divakaruni returns with her most gripping novel yet. In conversation with editor Raakhee Mirchandani (New York Daily News).
Followed by a book sale and signing.
Orphaned at birth, 17-year-old Korobi Roy is the scion of a distinguished Kolkata family and has enjoyed a privileged, sheltered childhood with her adoring grandparents. But she is troubled by the silence that surrounds her parents' death and clings fiercely to her only inheritance from them: the unfinished love note she found hidden in her mother's book of poetry. Korobi dreams of one day finding a love as powerful as her parents', and it seems her wish has come true when she meets the charming Rajat, the only son of a high-profile business family.
On the night of their engagement party, Korobi's grandfather dies of a sudden heart attack. His death reveals the family's unexpected financial problems as well as a dark secret.
This secret will shatter Korobi's sense of self and will thrust her — against the wishes of her fiancé and his family — out of her sheltered Kolkata life into a courageous and troubled search, in the company of an attractive stranger, across post-9/11 America, a country that she finds at once dangerous, unwelcoming and alluring. What she discovers at the end will force her to make the most difficult choice of her life.
Advance praise for Oleander Girl:
"… Divakaruni has created a superbly well-plotted, charming, yet hard-hitting novel of family, marriage, and class, a veritable Indian Jane Austen novel spiked with racial prejudice and religious violence...."
— Booklist, starred review
"Compulsively readable, a real page-turner. I found it impossible to set this novel down once I picked it up..."
— Thrity Umrigar, bestselling author of The World We Found and The Space Between Us
"When you think of thrilling page-turners, you don't usually think of fluid, graceful prose. But that's what you'll find in Oleander Girl .... I've been a fan of Divakaruni's work for a long time; this book keeps me one."
— Elizabeth Berg, New York Times-bestselling author of Tapestry of Fortunes
Chitra Banerjee Divakaruni is an award-winning author, poet and teacher. Her themes include women, immigration, the South Asian experience, history, myth, magical realism and diversity. She writes for adults and children. Her books have been translated into 29 languages, including Dutch, Hebrew, Russian and Japanese. Two novels, The Mistress of Spices and Sister of My Heart, have been made into films. Her short stories, Arranged Marriage, won an American Book Award. She teaches Creative Writing at the University of Houston.
Raakhee Mirchandani is Managing Editor/Features at the New York Daily News. Previously, she was the associate editor and a columnist at the Boston Herald, and a fashion reporter and fashion/beauty columnist at the New York Post. She is on the South Asian Journalists Association's board of directors and was chosen by the World Economic Forum to be in the inaugural class of Global Shapers, who strive to impact positive change in the world. You can follow Raakhee on Twitter @Raakstar or visit her at RaakheeWrites.com.
Co-sponsored with SAJA (South Asian Journalists' Association)
Outreach partners:
American India Foundation (AIF)
 
South Asian Women's Leadership Forum (SAWLF)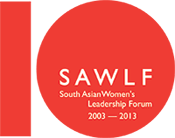 Can't make it to this program? Tune in to AsiaSociety.org/Live at 6:30 pm ET for a free live webcast. Online viewers are encouraged to submit their questions to moderator@asiasociety.org before and during the program.
Event Details
725 Park Avenue (at East 70th Street), New York, NY
Buy Tickets
$10 Asia Society and SAJA members; $12 students with ID/seniors; $15 non-members

Add to Calendar
20130507T223000
20130508T003000
UTC
Asia Society: Chitra Banerjee Divakaruni — Oleander Girl
725 Park Avenue (at East 70th Street), New York, NY
---