[CANCELED] Creative Women in Contemporary China: Hung Huang
VIEW EVENT DETAILS
Please note: this program has been canceled due to inclement weather.
A conversation between author, journalist, publisher and entrepreneur Hung Huang and Andrea Koppel, veteran journalist and Vice President of Global Engagement and Policy, Mercy Corps. Considered one of the most innovative women in China, Hung Huang has been a successful television host, best-selling author (My Abnormal Life as A Publisher), actress, blogger, media figure and the publisher of the fashion magazine iLook, a position that has earned her the nickname "China's Oprah." She writes for both the official Communist Party China Daily newspaper and The Daily Beast and is currently working on a memoir about her relationship with her mother, Mao Zedong's translator.
Andrea Koppel is Vice President of Global Engagement and Policy at the international NGO Mercy Corps and heads up the agency's Washington, D.C. office. Koppel is a 21-year veteran broadcast journalist with 14 years of experience working for CNN in Asia and Washington, D.C. She is also a seasoned PR and public affairs counselor having led strategic communications and media relations for M+R Strategic Services, a cause-oriented public affairs firm, and as the head of international communications for the American Red Cross following the 2010 Haiti earthquake. She is a board member of the USGLC, MFAN and the Henry L. Stimson Center.
This program is part of Creative Women in  Contemporary China: a series of conversations with some of China's most innovative and creative women. Upcoming programs include novelist Sheng Keyi and activist Wu Qing.
This program is part of Asia Society's year-long programmatic focus on China, titled China Close Up. Through major exhibitions and programming in arts and culture, policy, and business, Asia Society explores China's vibrant past and present as a window onto its exciting future.
Part of the Citi Series on Asian Arts and Culture.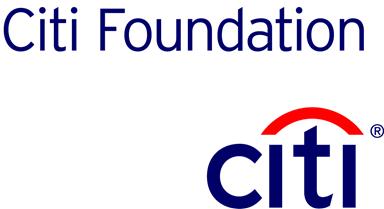 Can't make it to this program? Tune in to AsiaSociety.org/Live at 6:30 pm ET for a free live video webcast. Viewers are encouraged to submit questions to moderator@asiasociety.org.
Event Details
6:30 - 8:30 p.m.
725 Park Avenue (at 70th Street), New York City
[This program has been cancelled due to inclement weather.]