Can Chinese Philanthropy Alleviate Global Poverty? [SOLD OUT]
VIEW EVENT DETAILS
Breakfast available from 8:00 a.m.
Discussion begins at 8:30 a.m.
Over the next decade, at least $500 billion will flow through philanthropic organizations, the result of rising global wealth, especially in Asia. A landmark new study by the Asian Venture Philanthropy Network (AVPN), with support from The Rockefeller Foundation, reveals how Chinese philanthropy is growing into a powerhouse that could shape the future of international giving and development, largely driven by the Chinese private sector and a new generation of wealth. National strategy plans such as the Belt and Road Initiative and South-South Cooperation are propelling more domestic funders and social organizations to engage in international development issues. And as a new culture of giving takes shape in China, Chinese philanthropists and leaders of philanthropic organizations are increasingly keen to engage with the global community.
This breakfast event hosted by the Asia Society Policy Institute will explore how these vast new resources will impact global progress.
---
Speakers
Rajiv Shah is President of The Rockefeller Foundation, a 100-year old philanthropic organization that has given away more than USD $18 billion to thousands of organizations and individuals worldwide. Dr. Shah was previously USAID Administrator, appointed by President Barack Obama in 2009. Prior to this, he served as Chief Scientist and Undersecretary for Research, Education, and Economics at the U.S. Department of Agriculture. He has also served in leadership roles at the Bill & Melinda Gates Foundation. In 2015, Dr. Shah founded Latitude Capital, a private equity firm focused on power and infrastructure projects in Africa and Asia.
Kevin Teo is Chief Operating Officer at AVPN, a social investors' network that supports funders and resource providers in effectively deploying more capital into Asia's social sector. Prior to that, he was a Founding Partner of Volans, a social innovation company. He was previously Head of East and Southeast Asia at the Schwab Foundation of Social Entrepreneurship and a Global Leadership Fellow at the World Economic Forum. He has worked in the enterprise software arena in Silicon Valley and across the United States. He is also a trustee of the Southeast Asian Service Leadership Network (SEALNet), a non-profit he co-founded in 2004.

Rujing Gong is Co-Founder and Chairwoman of Happy Life Technology (HLT) and Yidu Cloud Technology. She also co-founded Huixujinxin Investment Fund, which was the lead investor in major organizations in the healthcare industry, including Jiufang Pharma, Heren Health, and Welltang. She previously served as a Vice President at Deutsche Bank, and a Global Infrastructure Fund Equity Investment Director.

Josette Sheeran (introductory remarks) is President and CEO of the Asia Society. She also serves as the UN Special Envoy to Haiti. Ambassador Sheeran is former Vice Chair of the World Economic Forum and former Executive Director of the World Food Programme, appointed by UN Secretary-General Kofi Annan in 2006. She has also served as a diplomat and negotiator for the United States, including as U.S. Under Secretary of State for Economic, Business, and Agricultural Affairs, and as deputy U.S. Trade Representative.

Susan Yuqing Feng (moderator) serves as Chief New York Correspondent for China Business News (CBN), a position she's held since 2008. During her tenure, she has interviewed senior business and political leaders from the U.S. and across the globe. She is currently also U.S. News Chief of Yicai global, China Business News' English News arm. She directed the documentary series "World Movers," which was released in March 2018. 
Additional speakers to be announced.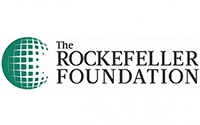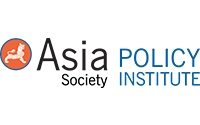 Event Details
8 - 10 a.m.
Asia Society
725 Park Avenue
New York, NY 10021
Register Now
*This event is free, but registration is required to attend.

Add to Calendar
20190405T120000
20190405T140000
UTC
Asia Society: Can Chinese Philanthropy Alleviate Global Poverty? [SOLD OUT]
Asia Society 725 Park Avenue New York, NY 10021
---
If you plan to attend, tell your friends!
Join the Facebook Event »