Breaking Down the Paris Climate Talks
VIEW EVENT DETAILS
AsiaConnect Briefing with Jackson Ewing, ASPI Director of Asian Sustainability
The 21st UN climate change summit has concluded and the "Paris Agreement" has been gaveled into existence. Seeking a balance between ambition and pragmatism, the Agreement is enjoying cautiously positive reviews and being lauded in some circles as signaling a new era for addressing climate challenges. Others claim that the Paris outcome is long on vague aspirations and short on details of how to achieve them. With the Agreement set to drive international climate policies for decades to come, this debate has broad implications.
The Asia Society Policy Institute (ASPI) is pleased to present this AsiaConnect briefing exploring the forces that shaped the Paris outcome and its significance in Asia and beyond. ASPI Director of Asian Sustainability Dr. Jackson Ewing has recently returned from Paris to offer his insights, which will draw on years of experience with international climate change diplomacy.    
To register and obtain call-in information, please email AsiaDC@asiasociety.org.
ASPI's AsiaConnect is a telephone briefing series on pressing issues in Asia and U.S.-Asia relations, made possible through the generous support of Asia Society Trustee Mitch Julis.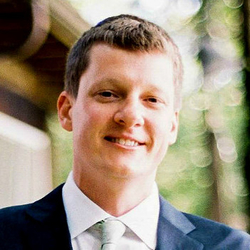 Dr. Jackson Ewing is the Director of Asian Sustainability at the Asia Society Policy Institute (ASPI) in New York, where he leads projects on environmental cooperation, responsible resource development, and international climate change policy. Prior to joining ASPI, Jackson led the Environment, Climate Change, and Food Security Program at Singapore's S. Rajaratnam School of International Studies (RSIS). He has worked throughout Asia with actors in government, the private sector, civil society, and international organizations, and he has carried out policy projects addressing transboundary environmental stresses, unsustainable food value chains, and the nexus of systemic water, food, and energy challenges. 

Event Details
9:30 - 10:15 a.m.
This briefing will be conducted by teleconference. To register, please email AsiaDC@asiasociety.org.
20151216T093000 20151216T101500 America/New_York Asia Society: Breaking Down the Paris Climate Talks

For event details visit https://asiasociety.org/new-york/events/breaking-down-paris-climate-talks For event details visit https://asiasociety.org/new-york/events/breaking-down-paris-climate-talks