An Asian American Triumph: From Internment Camps to Reparations
VIEW EVENT DETAILS
Missed this program? Watch the complete video.
Program: 6:30-8:00 pm
Reception: 8:00-9:00 pm
On February 19, 1942, Franklin Roosevelt issued Executive Order 9066, which forced 110,000 Japanese Americans into detention camps surrounded by machine guns. These Asian Americans were the victims of a breakdown of the Constitution driven by hysteria, bigotry and calculation.

The Japanese American Redress Bill to provide an apology and monetary compensation to the victims of the camps moved through Congress in 1987 and 1988. Then on August 10, 1988, President Ronald Reagan signed H.R. 442, Civil Liberties Act of 1988. The Harvard Kennedy School called the event a political achievement "against all odds."
With a special address delivered by Ambassador Shigeyuki Hiroki, Consul General of Japan in New York, Asia Society will celebrate the 25th anniversary year of the bill's enactment by featuring two speakers who played pivotal roles in the success of Japanese American redress. The first is Grant Ujifusa of the Japanese American Citizens League, who will talk about how he devised a justification for the bill that appealed across party lines, and then about finding an event in young Ronald Reagan's life that caused the President to reverse his opposition to H.R. 442. The second speaker will be former Governor Tom Kean of New Jersey, who conveyed what Mr. Ujifusa found to the President and spoke directly with him about the legislation. This conversation will be moderated by Thomson Reuters anchor Fred Katayama, who will also speak about his family's direct experience with the camps. Welcoming remarks will be delivered by Ambassador Nicholas Platt, Asia Society President Emeritus.
A graduate of Harvard and the founding editor of the Almanac of American Politics, Mr. Ujifusa received the Order of the Rising Sun, the equivalent of a knighthood, from the Japanese government for his work in redress.
Tom Kean was governor of New Jersey from 1981 to 1989, and later served as the Chairman of the 9/11 Commission.
Fred Katayama is an award-winning anchor at Reuters Insider, Thomson Reuters. He also serves on the board of the Japan Society and the U.S.-Japan Council.
As a young diplomat, Nicholas Platt accompanied Richard Nixon and Henry Kissinger to Beijing in 1972. He later served in the Embassy in Tokyo and as ambassador to Pakistan and the Philippines. He led Asia Society for 12 years before becoming President Emeritus in 2004.
Outreach Partners: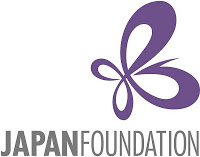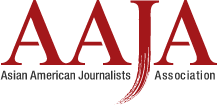 Can't make it to this program? Tune in to AsiaSociety.org/Live at 6:30 pm ET for a free live video webcast. Viewers are encouraged to submit questions to moderator@asiasociety.org.
Event Details
6:30 - 8 p.m.
725 Park Avenue (at East 70th Street), New York, NY
Buy Tickets
Members: $10; Students/Seniors: $12; Nonmembers: $15