ASEAN: The Next 50 Years
VIEW EVENT DETAILS
Presented in conjunction with the 71st session of the UN General Assembly
NEW YORK, September 23, 2016 — As the Association of Southeast Asian Nations (ASEAN) prepares for its 50th anniversary, top officials from member states discuss the future of the organization. Minister of Foreign Affairs for Laos Saleumxay Kommasith and CEO of the Asian Strategy & Leadership Institute Michael Yeoh give opening remarks, followed by a panel discussion with U.S. Secretary of State for East Asian and Pacific Affairs Daniel Russel, Timor-Leste Prime Minister Rui Maria de Araújo, and Albert Chua, second permanent secretary in the Ministry of Foreign Affairs of Singapore. Asia Society Policy Institute President Kevin Rudd moderates the conversation. (1 hr. 28 min.)
---
Breakfast available at 8:30AM
Discussion begins at 9:00AM
NOTE: Due to a technical problem, this program will not be available via live webcast.
Next year, the Association of Southeast Asian Nations (ASEAN) will celebrate the 50th anniversary of its founding. Initially founded as a regional bloc against communism, ASEAN has since matured into a community focused on economic integration and growth, and consensus-building without bringing contentious issues into the public view—the so-called "ASEAN Way." ASEAN is both the world's seventh-largest market and third-largest labor force, and has been projected to become the fourth-largest economic bloc by 2030. Additionally, the group established the ASEAN Economic Community last year to create a single market and production base—facilitating even closer economic, political, social, and cultural cooperation.
Asia Society, in partnership with the Asia Strategy & Leadership Institute, is proud to host a special discussion on the future of ASEAN. Though considered a success story of regional economic integration, what are its plans to achieve its aspiration as a key driver of global growth? Given the vastly changed regional and global landscape since its inception, what are the key challenges facing the group? How does the fate of the European Union and Brexit inform ASEAN and its outlook for the next 50 years?
Speakers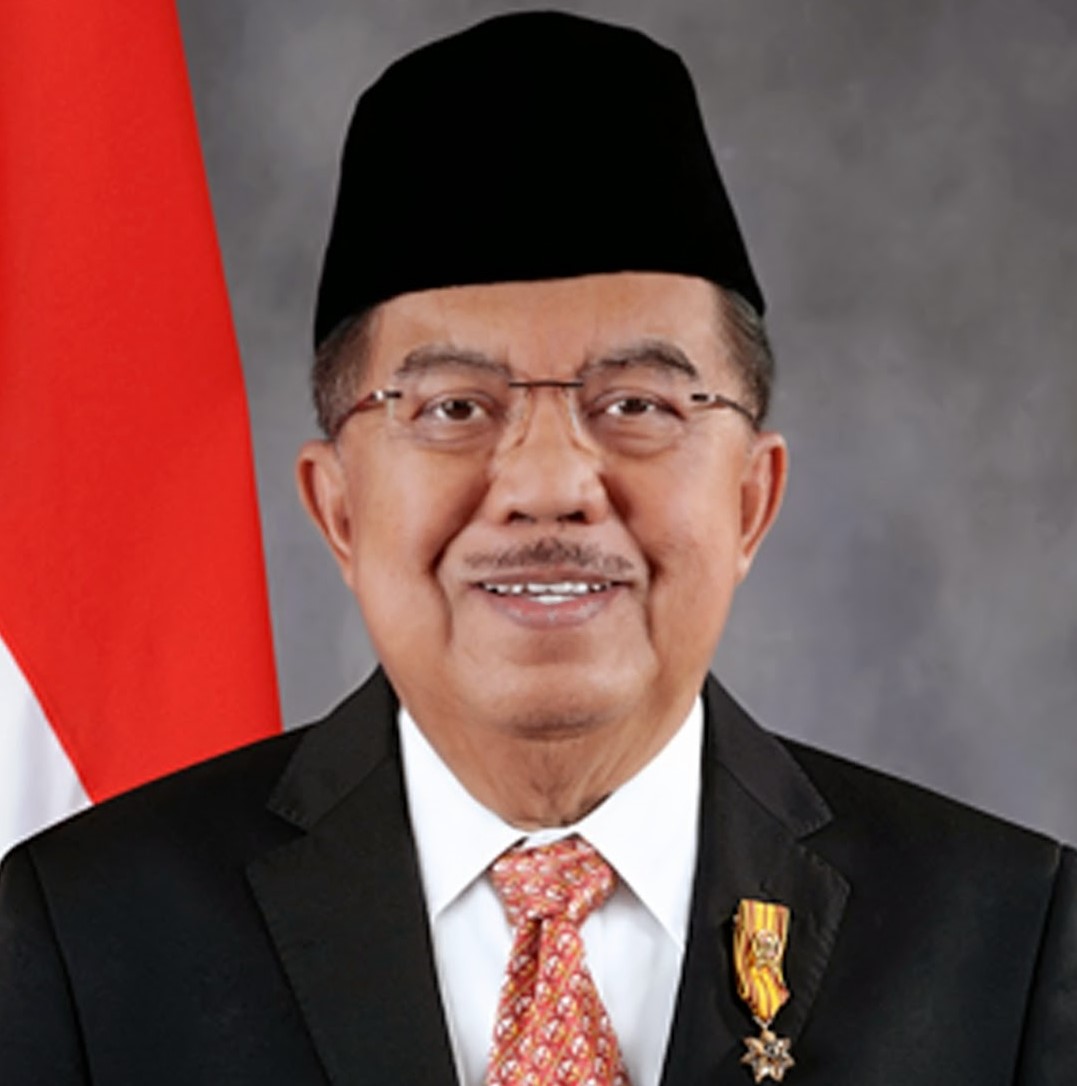 ***H.E. Jusuf Kalla is the 12th Vice President of Indonesia. He previously served as Vice President during President Susilo Bambang Yudhoyono's first term (2004-2009). During that time, he also served as chairman of the Golkar Party. Prior to entering politics, he took over the family business, NV Hadji Kalla, now widely known as the Kalla Group, and made it into one of the leading business groups in Indonesia. Since 2009, he has served as the Chairman of the Indonesian Red Cross Society.
H.E. Saleumxay Kommasith is Minister of Foreign Affairs of the Lao People's Democratic Republic. Previously, he served as the Vice Minister of Foreign Affairs (2014-2016), the Permanent Representative of the Lao PDR to the United Nations in New York (2012-2013), Assistant Minister of Foreign Affairs (2011-2012), and Director General of the Department of International Organization, among other postings in the Lao Ministry of Foreign Affairs.
Ambassador Albert Chua is Second Permanent Secretary in the Ministry of Foreign Affairs of Singapore and board member of the Middle East Institute and the Institute of South Asian Studies. Prior to his current position, he served as Deputy Secretary for Asia-Pacific and International Organizations, Permanent Representative of Singapore to the United Nations (2011-2013), High Commissioner to Australia (2008-2011). From 2004 to 2008 he was appointed as Principal Private Secretary to then-Prime Minister Goh Chok Tong and later Senior Minister Goh.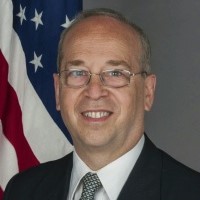 Mr. Daniel Russel is the Assistant Secretary of State for East Asian and Pacific Affairs. Prior to his appointment as Assistant Secretary, he served at the White House as Special Assistant to the President and National Security Council Senior Director for Asian Affairs. He served as Director of the Office of Japanese Affairs (2009); U.S. Consul General in Osaka-Kobe, Japan (2005-2008); Deputy Chief of Mission at the U.S. Embassy in the Netherlands (2002-2005); Deputy Chief of Mission at the U.S. Embassy in Cyprus (1999-2002); and Chief of Staff to the Under Secretary of State for Political Affairs, Ambassador Thomas R. Pickering (1997-99). He is the author of America's Place in the World.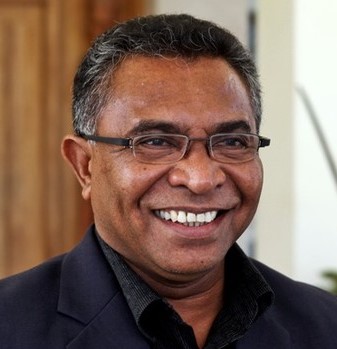 H.E. Dr. Rui Maria de Araújo is Prime Minister of Timor-Leste. He was sworn into office on the 16th of February 2015 and leads the 6th Constitutional Government.  He previously held positions as Deputy Prime Minister of Social Affairs, Minister of Health, and Council of State--where he held the position of an advisor to the Ministry of Health and later Senior Adviser to the Ministry of Finance. A general practitioner and doctor by training, Dr. Araújo holds a Master's Degree in Public Health.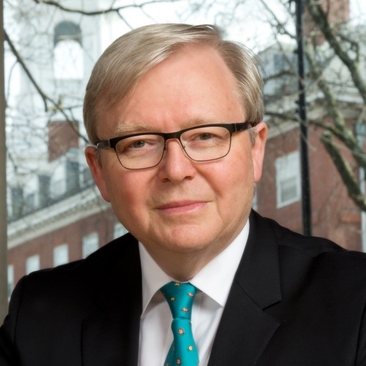 The Hon. Kevin Rudd (moderator) is President of the Asia Society Policy Institute. He served as Australia's 26th Prime Minister and as Foreign Minister. As Chair of the Independent Commission on Multilateralism, Mr. Rudd is leading a review of the UN system. He is a Distinguished Fellow at Chatham House in London, a Distinguished Statesman with the Center for Strategic and International Studies in Washington, a Distinguished Fellow at the Paulson Institute in Chicago, and co-chairs the China Global Affairs Council of the World Economic Forum. In 2014-2015, Mr. Rudd conducted a major research project on the future of U.S.-China relations as a Senior Fellow at Harvard's Kennedy School, and is the author of the recent report U.S.-China 21: The Future of U.S.-China Relations Under Xi Jinping.
***Due to scheduling, Vice President Kalla will deliver his address and be joined in conversation with Mr. Rudd for the second half of the program.
This program presented in partnership with the Asian Strategy & Leadership Institute.
Event Details
8:30 - 11:30 a.m.
Asia Society 725 Park Avenue New York, NY 10021
Buy Tickets
Members $15; Students/Seniors $20; Nonmembers $25
20160923T083000 20160923T113000 America/New_York Asia Society: ASEAN: The Next 50 Years A high-level conversation on ASEAN featuring the Prime Minister of Timor-Leste, the Vice President of Indonesia, the Assistant Secretary of State, the Second Permanent Secretary of Singapore, and Kevin Rudd.

For event details visit https://asiasociety.org/new-york/events/asean-next-50-years Asia Society 725 Park Avenue New York, NY 10021
If you bought tickets or plan to watch the webcast tell your friends on Facebook!
Join the Facebook Event »