Asia Society Celebrates Asian Pacific American Heritage Month
See 'Asia in America' at Asia Society through May!
Globalization and the rise of Asia will dramatically change America in the 21st century. As never before, Asian-Americans are at the center of, and leading, those changes. May is Asian Pacific American Heritage Month, and this season Asia Society celebrates the increasing importance of "Asia in America" with a themed series of programs representing the importance of Asia and Asian-Americans across the fields of arts and culture, policy, politics, business, and education. We also honor and recognize some of the vibrant Asian-American community organizations with which we partner in presenting exciting programming all year round.
KICK-OFF CELEBRATION!
Thursday, April 29, 6:00 pm
Come to a party celebrating Asian Pacific American Month and honoring Asian-American community arts organizations!
Featuring:
Museum tours at 6:45 and 7:15 pm
Gamelan Players from 6:00 - 8:00 pm
Show featuring The Asian American Writers' Workshop and comedian Jen Kwok, 8:00 - 8:30 pm
DJ Empanadamn from 9:00 - 11:00 pm
Asian Cocktails and specially priced "Leotinis"
10% discount at AsiaStore
10% discount on Asia Society Membership
Free admission. Cash bar. No reservations required.
Complete program information:
ASIASTORE | BUSINESS PROGRAMS | FILM | LITERARY PROGRAMS | PERFORMANCES | SPECIAL EVENTS
VIDEO
Sandra Oh, Kal Penn, Sen. Daniel Inouye, George Takei, and other famous names share their thoughts on what it means to be Asian American.
Asian American Designer Special Sale Events
May 5-6, May 12-13, and May 19-20

AsiaStore celebrates Asian Pacific American month with personal appearances by featured Asian American designers who will be on hand to showcase their jewelry, textiles and accessories and discuss the design inspiration that influenced their latest collections. Designers include: Nina Nguyen, Yuh Okano, Chorthip Lagnese, Karen Ford, Rita Chung and Rose Ajmera. Gain unique insight into the creative process from the creators themselves! Visit AsiaStore.org for more information.
Does China's Present Currency Valuation Undermine the Global Economy?
Monday, April 26, 6:30 pm

Join Nicholas R. Lardy and Albert Keidel as they take opposite sides on the question of whether a Chinese revaluation would help or hinder global economic stability.
Employing The China Strategy: Edward Tse, Booz & Co.
Wednesday, May 5, 6:30 pm

Edward Tse, Booz & Company's Chairman for Greater China, is the author of The China Strategy: Harnessing the Power of the World's Fastest-Growing Economy. Tse will offer a unique insider's perspective on China's rapid rise to the top of the global economy and on how to develop a well-considered corporate approach for doing business as a global enterprise in China.
The India Way
Thursday, May 13, 6:30 pm

How do companies like Infosys Technologies, Reliance Industries, Tata Consultancy Services, and Tata Motors become global leaders in their respective industries? In the book The India Way: How India's Top Business Leaders are Revolutionizing Management, the Wharton School Team explores Indian corporations' secrets to success.
Asher Hasan, CEO & Founder, NayaJeevan
Health Insurance for the Urban Poor
Wednesday, May 19, 12:30 pm

Naya Jeevan is one of a new breed of US-based multinational social enterprises that are changing the lives of low-income families throughout the emerging world by providing them with access to quality healthcare. Its founder, Asher Hasan, exemplifies a new kind of global citizen who is actively working to address the needs of the world's growing population of urban poor.

Delivering Happiness: Tony Hsieh, CEO, Zappos
Wednesday, May 26, 6:30 pm

As a CEO of Zappos.com, the online shoe sales company, Tony Hsieh has achieved phenomenal company growth through revolutionary approaches to marketing, human resources and customer service. Under his leadership, in 2009, Amazon acquired Zappos with the shares valued at $1.2 billion. Tony believes in the science of happiness to run a business. With the right vision and core values he learned from his personal experiences and in business life, he encourages entrepreneurs to create their own paths to passion and profits in business and life. Book singing and reception follow.

Australian Short Film Today
Wednesday, May 5, 6:45 pm

Featuring the latest short films from Down Under, this popular annual event features award-winning films such as the Oscar-nominated live-action short Miracle Fish, animated films and more. Curated by Susan Talbot. Reception follows.
Co-sponsored by Chris and Francesca Beale, Advance, and American Australian Association.

Wo Ai Ni Mommy
Friday, May 14, 6:45 pm

The compelling story of a young Chinese girl's journey from an orphanage in Guangzhou, China to a Jewish American family in Long Island. The film documents the emotional confusion, language barrier, and cultural shock experienced by the little girl, as well as the struggles and joy experienced by the family. Post-screening Q&A with filmmaker and the featured family.
Co-presented with Families with Children from China.

Literary Lunchtime with Anchee Min (Pearl of China)
Friday. April 23, 12:30 pm

Welcome to the first of a new series of lunch time author programs at Asia Society. Enjoy a reading and discussion with author Anchee Min on the publication of her latest book, Pearl of China, a novel inspired by the life of the writer Pearl Buck. Min will be joined by Emily Parker, Arthur Ross Center on US-China Relations Fellow. Followed by a book sale and signing.
Children of War and Peace: Viet Nam, China, and International Adoption
Tuesday, April 27, 6:30 pm

In the weeks leading up to the fall of Saigon on April 30, 1975, "Operation Babylift" was a highly-publicized U.S. backed plan to evacuate Vietnamese orphans and bring them to the U.S. for adoption. Join journalist Dana Sachs for a lively and insightful conversation regarding adoption, international aid efforts, and the human cost of war as documented in her latest book, The Life We Were Given: Operation Babylift, International Adoption, and the Children of War in Vietnam.
Belle Yang: Forget Sorrow
Monday, May 10, 6:30 pm

In this remarkable debut graphic memoir, author Belle Yang (The Odyssey of a Manchurian) revisits a fearful time in her life when she was forced to hide out in her parents' home to escape an abusive ex-boyfriend turned stalker. During this time, Yang discovers the lives and histories of her Chinese parents and grandparents, uncovering a story of bitter struggle, loss and hope. Book signing follows.
Co-sponsored by the Asian American Writers Workshop.
Gundecha Brothers: Dhrupad Music of North India
Saturday, May 8, 8:00 pm

Gundecha Brothers and Ensemble present an enchanting evening of Dhrupad Music. The five-member ensemble performs the vocal music known as Dhrupad, the oldest and most profound form of classical Hindustani vocal music.
Co-sponsored with the Sanskriti Center.
Gamelan Dharma Swara: Balinese Music and Dance
Friday, May 21, 8:00 pm

Led by Balinese master performers, New York's Gamelan Dharma Swara present a special preview of their 2010 Bali tour. Featuring a variety of dances, both traditional and contemporary, Gamelan Dharma Swara proves why they are the first non-Balinese group invited to compete in the Bali Arts Festival.
Co-sponsored by Gamelan Dharma Swara.

HEADING EAST: A New Musical
Monday-Wednesday, May 24-26, 8:00 pm

A small-time Chinese fortune hunter dreams of making it big as he bulldozes his way through a century-and-a-half of American history. Tony Award-winning actor BD Wong (Law and Order: SVU) leads a first-rate cast in a sparkling concert staging of this smart, funny, and relevant new musical. Music by Leon Ko and lyrics by Robert Lee.

Eiko and Koma
Retrospective Project I: Regeneration
Danspace Project
131 East 10th Street, New York City
Thursday-Saturday, May 27-29, 8:00 pm

Eiko and Koma, the extraordinary Japanese American dancers, bring their 30 years into perspective in these enthralling performances of White Dance (1976) and Raven (2010). Post-performance Q&A follows.
In association with Danspace Project.
Asia Society Celebration of Asian Pacific American Heritage Month
Thursday, April 29, 6:00 pm

Join us for a gala reception celebrating Asian Pacific American Month and honoring Asian-American community arts organizations (featuring Asian-American entertainment).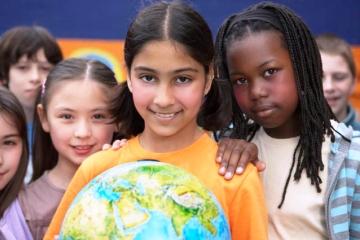 Asian Americans Changing the Landscape
Wednesday, May 19, 6:00 pm

A group of eminent Americans from politics, government, medicine, and the arts explore a range of issues facing approximately 15 million people in this country who identify themselves as Asian or of Asian heritage.
Please be sure to revisit this page often for updated information about these and other events.