42nd Annual Asian American International Film Festival
Asia Society Film Screenings
July 25—August 3, 2019
Asia Society and Museum
725 Park Avenue
New York, NY 10021
Asian CineVision in association with Asia Society is proud to present the 42nd Annual Asian American International Film Festival (AAIFF). 
The first and longest running Asian American film festival in the United States, AAIFF has screened films from over 20 countries, provided the U.S. premiere for directors such as Wayne Wang and Ang Lee, and continue to support the New York Asian American film community. This year the festival proudly presents a selection of films that support diverse narratives, inclusive communities, and media as social change. 
Click here to see a complete festival schedule and to purchase tickets to all screenings.
Screenings at Asia Society
Find Us
725 Park Avenue
New York, NY 10021

General Inquiries
212-288-6400

Box Office
212-517-2742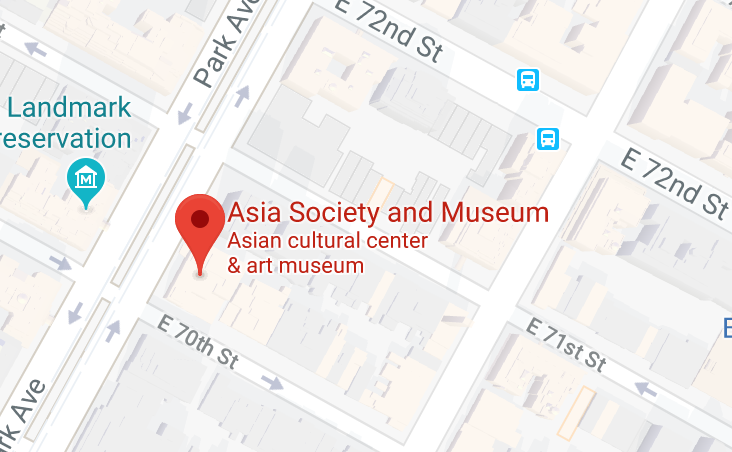 Past Events
Closing night film screening and reception for the Asian American International Film Festival. In Happy Cleaners, the Choi family struggles to keep the family dry cleaning business afloat, amidst other daily struggles.

03 Aug 2019

4:30 - 6:15 p.m.

Three strangers accidentally discover the solution to their problems lies in a single pregnancy test.

03 Aug 2019

2:30 - 4 p.m.

Filmmaker Jason DaSilva negotiates fatherhood while dealing with progressive multiple sclerosis in this autobiographical film.

03 Aug 2019

12:15 - 2 p.m.

Whether it be biological or chosen, family is powerful. These shorts explore how generations come together; clash and grow, for better or for worse. 

A future reliant on solar energy falls into chaos after the sun disappears, forcing a reclusive astronomer and his bubbly neighbor out of the city.

28 Jul 2019

6:45 - 8:45 p.m.

Set in New York City's Chinatown, an ornery, chain-smoking Chinese grandma goes all in at the casino, landing herself on the wrong side of luck—and in the middle of a gang war.  

28 Jul 2019

4:35 - 6:30 p.m.

A diverse slate of shorts created by New York-based filmmakers.

28 Jul 2019

2:30 - 4:15 p.m.

Things aren't always as they seem in these genre shorts. What begins as everyday, quickly becomes an exploration of legends, beasts, future technologies, alter egos, and the supernatural.

27 Jul 2019

7:30 - 10 p.m.

Asian American International Film Festival Centerpiece Film Screening and Reception, Ms. Purple. The story of Kasie and Carey, siblings raised in Los Angeles' Koreatown, who attempt to mend their relationship over their father's death bed.

27 Jul 2019

5 - 6:45 p.m.

EMPTY BY DESIGN is a feature film about the struggle of identity experienced living and growing up in multiple places surrounded by different cultures, and what it means to call a place home. 

27 Jul 2019

2:15 - 4 p.m.

These short films show the beautiful depth of the queer Asian diaspora, exploring issues beyond gender identity, sexuality or race.

27 Jul 2019

12:30 - 2 p.m.

72 Hour Shootout is a global filmmaking competition where filmmaking teams have 72 hours to write, shoot, edit, and complete short films up to five minutes in length.

26 Jul 2019

8:30 - 10:15 p.m.

FRESH KILL centers around a non-nuclear family anchored by mothers Claire, Shareen, and their daughter Honey, caught up in a wild ride involving corporate conspiracies, pollution and community activism.

26 Jul 2019

6:30 - 8:15 p.m.

THE UGLY MODEL examines the paradox of a handsome male model who feels ashamed, ugly and emasculated because of his Asian ethnicity in America.

Opening night film screening and reception for the Asian American International Film Festival. YELLOW ROSE is the story of an undocumented Filipino girl who dreams of one day leaving her small Texas town to pursue her country music dreams.