New Philippine Cinema: Film Series
Film Series:
New Philippine Cinema

Nov 14 to Nov 22, 2015
Asia Society and Museum
725 Park Avenue
New York, NY 10021
With its unfettered energy, audacity, and wide-ranging creativity, Philippine cinema has injected a breath of fresh air into the international film scene. This series showcases exceptional recent works representing different genres and exploring different themes.
Tickets: $8 members; $10 students/seniors; $12 nonmembers.
All films presented with English subtitles. Click on individual programs for tickets and more information.
This series is presented in conjunction with the exhibition Philippine Gold: Treasures of Forgotten Kingdoms, on view September 11, 2015 through January 3, 2016.
---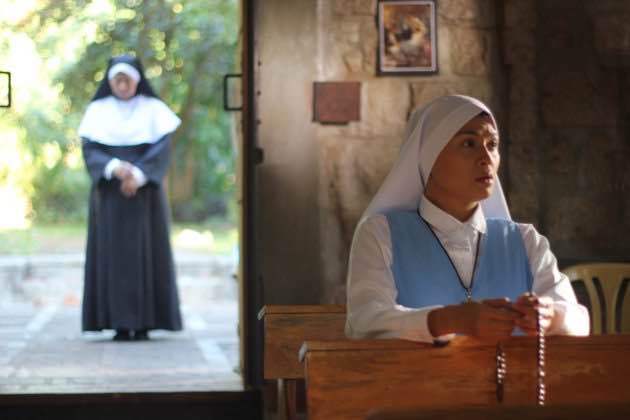 Apparition
Dir. Isabel Sandoval. 2012. Philippines. 86 min.
Saturday, November 14, 2015, 5:00 pm
It is 1971. Sister Lourdes (Jodi Sta. Maria) has just arrived in a remote convent to begin her new life. Mother Superior (Fiedes Uyugan-Asensio) rules the convent with a tight fist and keeps news of the outside world, including President Ferdinand Marcos's declaration of martial law, from reaching the nuns. Soon, though, the turmoil of the world beyond trickles in. During a trip to town to get supplies, Sister Lourdes is raped by a band of thugs. Suddenly, peace is no more. Human character is questioned. Faith is tested.
Followed by a Q & A with director Isabel Sandoval, and La Frances Hui, Associate Curator, Department of Film, The Museum of Modern Art.
On the Job
Dir. Erik Matti. 2013. Philippines. 121 min.
Sunday, November 15, 2015, 5:00 pm
This propulsive crime drama opens with two hit men, Tatang (Joel Torre) and Daniel (Gerald Anderson), on the job hunting down a target. Soon it is revealed that they are prisoners occasionally let out of jail to perform assassinations. In this seedy world of metropolitan Manila where corruption and criminal acts are equally as prevalent in prison jungles as they are in the highest political offices, young federal agent Francis (Piolo Pascual) enters to resolve the puzzling crime network. This raw, gritty, and tense thriller puts viewers on the edge until the fatal last act.
 
REquieme!
Dir. Loy Arcenas. 2012. Philippines. 97 min.
Friday, November 20, 2015, 6:30 pm
Swanie (Shamaine Buencamino), a small-town neighborhood politician, tries to gain notice by holding a wake for a distant relative who became a sensation after murdering a famous fashion designer overseas. Meanwhile, her estranged son turned transgender woman, Joanna (Anthony Falcon), gives up the money she has saved up for a breast transplant in order to help bury a neighbor. Messy and hilarious events unfold along the way as politics, bureaucracy, funeral fiestas, secrets and lies collide to put life and death the Pinoy way fully on display.
Thy Womb
Dir. Brillante Mendoza. 2012. Philippines. 100 min.
Sunday, November 22, 2015, 5:00 pm
Set in a predominantly Muslim island province in the southern tip of the Philippines, Thy Womb tells the story of Shaleha, a midwife who brings life to earth but ironically cannot bear a child due to infertility. Although she is in a loving marriage, Shaleha is determined to find her husband another wife, permitted by local law and culture, to fulfill his desire to have an offspring. As the couple travels from one island to another in search of a suitable bride, Shaleha quietly submits to her fate with grace and resilience. Grande dame of Philippine cinema Nora Aunor gives a powerful and heartwrenching performance as Shaleha.
In conjunction with the exhibition Philippine Gold: Treasures of Forgotten Kingdoms, on view September 11, 2015 through January 3, 2016.
---