2012 U.S.-China Museum Directors Forum
View the full event website here.
The 2012 U.S.-China Museum Directors Forum in Beijing was organized by Asia Society and the Chinese People's Association for Friendship with Foreign Countries, brought together fifteen Chinese and fifteen U.S. museum leaders for a two-day dialogue to assess common needs and develop new processes for museum exchanges. They identified various benefits of museum exchanges, such as programs that provide information and experiences to museum audiences, foster tolerance and understanding between nations, and enhance cultural competence in a globalized world. The directors also identified obstacles impeding museum collaborations, including disparities in resources and practices; cumbersome bureaucratic, legal, and regulatory systems; a lack of familiarity between museum professionals; and the absence of institutional and funding mechanisms to facilitate exchanges.
To benefit future activities, the museum leaders pinpointed three key areas of need and opportunity for the evolution of U.S.-China museum collaborations. Taken together, the suggestions offer a blueprint for improving institutional interactions:
People-to-People Contacts: Sharing Information and Access
Expand opportunities for directorial, educational, curatorial, and research travel.
Expand opportunities for artist-to-artist collaborations.
Take advantage of communications tools.
Develop public and private support for professional exchange.
Institutional Relations: Fostering Long-Term Partnerships
Broaden long-term loan agreements and work to overcome the constraints of exclusive object ownership.
Agree on shared principles and mechanisms for exhibition collaborations.
Undertake research and curatorial development of joint exhibition projects.
Expand collaboration on preservation and archeological projects.
Create mechanisms for large-scale personnel training.
Coordination Within the Museum Sector: Assessing Needs and Priorities in the Field
Provide tools to aggregate resources and spur institutional interaction.
Articulate and share experiences about common operating principles.
Collaborate on improving museum policy and adopting best practices.
Lobby private and public agencies to make cultural exchange a priority.
Finally, the directors suggested specific programs that their institutions, coupled with other museums, government agencies, and private funders, can pursue going forward. The consensus among them was that the expansion of museum collaborations will require new funding and organizational mechanisms to spur and conduct exchange activities. Some of the goals outlined by the Chinese and U.S. museum directors will be pursued by the Asian Arts and Museum Network, established in 2012 by Asia Society Museum.
---
Participants
American Museum Leaders
Stephen D. Allee, Associate Curator for Chinese Painting and Calligraphy, Freer Gallery of Art and Arthur M. Sackler Gallery, Smithsonian, Washington, D.C.
Maxwell L. Anderson, Eugene McDermott Director, Dallas Museum of Art, Dallas, Texas
Neal Benezra, Director, San Francisco Museum of Modern Art, San Francisco, California
Jo-Anne Birnie-Danzker, Director, Frye Art Museum, Seattle, Washington
Melissa Chiu, Museum Director and Senior Vice President, Global Arts and Cultural Programs, Asia Society Museum, New York, New York
Derek Gillman, Executive Director and President, The Barnes Foundation, Philadelphia, Pennsylvania
Dorothy Kosinski, Director, The Phillips Collection, Washington, D.C.
Dan L. Monroe, Rose-Marie and Eijk van Otterloo Director and CEO, Peabody Essex Museum, Salem, Massachusetts
Jock Reynolds, Henry J. Heinz II Director, Yale University Art Gallery, New Haven, Connecticut
Jennifer Russell, Associate Director for Exhibitions, The Metropolitan Museum of Art, New York, New  York
Roxana Velásquez Martínez del Campo, Maruja Baldwin Executive Director, San Diego Museum of Art, San Diego, California
Olga Viso, Executive Director, Walker Art Center, Minneapolis, Minnesota
Adam D. Weinberg, Alice Pratt Brown Director, Whitney Museum of American Art, New York, New York
Jay Xu, Director, Asian Art Museum of San Francisco, California
Julián Zugazagoitia, Menefee D. and Mary Louise Blackwell Director and CEO, The Nelson-Atkins Museum of Art, Kansas City, Missouri
Chinese Museum Leaders
Bai Ming, Director, Visual Art Center of the Academy of Arts & Design, Tsinghua University, Beijing
Bao Dongbo, Director, Hubei Provincial Museum, Wuhan, Hubei
Bao Zewei, Director, Guyuan Museum of Art, Zhuhai, Guangdong
Chen Jianning, Deputy Director, Guangdong Museum of Art, Guangzhou, Guangdong
Chen Xiejun, Director, Shanghai Museum, Shanghai
Cheng Jianzheng, Director, Shaanxi History Museum, Xi'an, Shaanxi
Fan Di'an, Director, National Art Museum of China, Beijing
Fan Feng, Director, Wuhan Art Museum, Wuhan, Hubei
Buo Xiaoling, Director, Capital Museum, Beijing
Lü Zhangshen, Director, National Museum of China, Beijing
Samuel Kung, Chairman and Director, Shanghai Museum of Contemporary Art
Shao Shan, Deputy Director, Guangdong Museum of Art, Guangzhou, Guangdong
Shi Jinming, Director, Shanxi Museum, Taiyuan, Shanxi
Wang Huangsheng, Director, Art Museum of the Central Academy of Fine Arts, Beijing
Xie Suzhen, Director, Today Art Museum, Beijing
Yang Chao, Director, Xi'an, Shaanxi
Zhang Wenjun, Director, Henan Museum, Zhengzhou, Henan
Forum Attendees
Advisers to the Museum Directors Dialogue
Elizabeth Glassman, CEO, Terra Foundation for American Art, Chicago, Illinois; Member of the Board of Directors, Giverny Museum of Impressionism, Vernon, France
András Szántó, Writer, Researcher, and Cultural Consultant, New York, New York
Philip Tinari, Director, Ullens Center for Contemporary, Beijing
Pauline Willis, Director, American Federation of Arts, New York, New York
Performing Artists in "A Musical Dialogue II"
Andrew Anderson, Executive Director, Stanford Center at Peking University, Beijing
Chen Leiji, Guqin Player, Beijing
Clifford Ross, Photographer, New York, New York
Amy Tan, Writer, Sausalito, California
Michael Tilson Thomas, Musical Director, San Francisco Symphony, San Francisco, California
Yuja Wang, Pianist, New York, New York
Abigail Washburn, Banjo Player and Vocalist, Nashville, Tennessee
Wu Fei, Guzheng Player, Beijing
Wu Tong, Sheng Player, Beijing
---
Agenda
Thursday, November 15, 2012
U.S. Embassy in Beijing
Dinner hosted by U.S. Ambassador to China Gary Locke
Friday, November 16, 2012
National Museum of China
Welcome remarks
Orville Schell and Melissa Chiu, Asia Society; Li Jianping, Vice President, Chinese People's Association for Friendship with Foreign Countries; Lü Zhangshen, Director, National Museum of China
Session 1: Museum Management and Operations
Modern museums have become increasingly larger and more complex social organisms, with an ever-expanding appetite for resources. This session concerned the question: What are the most constructive ways to organize, manage, and support such institutions, and how do unique local situations define what can be done?
Session 2: Museums and Our Communities
Throughout the world, museums have historically played civic-community roles—educating audiences, sharing collections, and providing forums for the discussion of history, art, and ideas. This session addressed a number of questions: What are some of the successful ways in which museums have engaged audiences? What are the experiences of museum professionals in making museums more integrally connected to the communities they serve? What kinds of educational-outreach strategies to schools, organizations, businesses, and the general public have worked best? What role can technology play in reaching these communities? What are the best practices in the United States and in China?
Session 3: What Can International Cultural Exchange Accomplish?
Because relations between the United States and China are increasingly important, the following questions were raised in this session: What role can international cultural exchange play in helping to create an environment in which shared concerns are more readily appreciated, and in which perceived conflicts are more easily resolved? How can culture play a role between the United States and China when the former has no ministry of culture and the latter does? Given this unique situation, what can we realistically expect from cultural exchange? How can the world of art and museums facilitate new approaches and pathways to cultural exchange that are worth exploring? What are the best ways to facilitate such explorations?
Walk-through of the National Museum of China
Saturday, November 17, 2012
Central Academy of Fine Art (CAFA)
Session 4: Looking Ahead
In this session, participants discussed some answers to these questions: What kind of support would museums from both countries appreciate most? What are your next steps in furthering cultural exchange?
"A Work in Process"
The Chinese artist Pan Gong Kai and the American photographer Clifford Ross presented their work of collaboration.
Site Visits: Guided Walk-through of 798 Gallery District
Guided by Philip Tinari, Director of the Ullens Center for Contemporary Art
---
Support
Partners
US Embassy in Beijing
National Museum of China
The Central Academy of Fine Arts
The Central Conservatory of Music
Lead Sponsors
China Friendship Foundation for Peace and Development
China-United States Exchange Foundation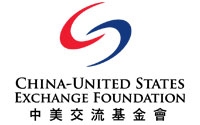 Individual Support
Mimi and Peter Haas Fund
Richard Thompson
Harold and Ruth Newman
Adam Yu 于志强
Media Partners
LEAP
International Club Magazine
Sponsors