Asia Society Southern California Presents Seventh Annual U.S.-China Film Summit and Gala Dinner, Nov. 1-2
* Honorees include Huayi Brothers CEO James Wang; Oriental DreamWorks head of studio Melissa Cobb, and director Cao Baoping
* Thought leaders, top executives and talent to discuss China's mounting bet on Hollywood, animation, the future of digital and immersive entertainment
LOS ANGELES, October 9, 2016 — Asia Society Southern California will present the seventh annual U.S.-China Film Summit on Tuesday, November 1. This flagship event will be held at UCLA's elegant new Luskin Conference Center, from 8:30 a.m. to 6:00 p.m. PST. The Gala Dinner will be on Wednesday, November 2, at the Millennium Biltmore Hotel.
The most prestigious U.S. gathering of Hollywood and Chinese film-industry leaders, Asia Society's Film Summit is delighted to welcome again Miao Xiaotian, President of the China Film Co-Production Corporation. The program will feature panels examining timely issues and will introduce "Talent Spotlight" and "Executive Spotlight" keynote conversations.
Asia Society Southern California is also pleased to announce three honorees:
James Wang (Wang Zhonglei), Vice Chairman and Chief Executive Officer of Huayi Brothers Media, will be honored for his film industry leadership. Huayi Brothers has been a pioneer, from building an entertainment conglomerate to leading China's collaboration with Hollywood. Huayi recently announced plans to invest $250 million in a venture with directors Joseph Russo and Anthony Russo. That follows a landmark $500 million finance and distribution deal with STX Entertainment and investments in animation and virtual reality.
Melissa Cobb, Head of Studio and Chief Creative Officer of Oriental DreamWorks, will be honored for U.S.-China creative collaboration. She produced the Academy Award-nominated Kung Fu Panda movies, which have grossed over $1.8 billion worldwide. Cobb began her career producing live theatrical projects and segued to feature films, holding leadership positions at several companies, including Walt Disney Pictures and 20th Century Fox Animation. Oriental DreamWorks is a joint venture created by DreamWorks Animation SKG, China Media Capital, Shanghai Media Group, and Shanghai Alliance Investment Ltd.
Cao Baoping, a writer and director, will be honored for his award-winning storytelling. He has explored human emotions with subtlety as well as directed compelling crime dramas that are both dark and humorous. Cao won Best Director at the 2015 Shanghai International Film Festival for The Dead End. He has won "new talent" awards in China and Europe and was selected by the Sundance Institute for its Screenwriters Lab. Cao graduated from the Beijing Film Academy and taught screenwriting there for many years.
"In the past year, collaboration between Hollywood and China has taken off in new directions, and Asia Society's U.S.-China Film Summit brings together the thought leaders and key people at the forefront this dynamic relationship," said Tom Nagorski, Executive Vice President of Asia Society. "We're proud to recognize honorees who represent business and creative leadership in film and efforts to build bridges between the U.S. and China."
The daylong Film Summit will feature "Talent Spotlight" speakers, including Jon M. Chu, director of the Now You See Me and Step Up movies, and "Executive Spotlight" speakers, such as Jack Gao, CEO International Investment and Business Development of Wanda, and Michael Ellis, Asia-Pacific President and Managing Director of MPA.
Other featured speakers include:
Chen Rong, President, Perfect World Pictures
Stuart Ford, CEO, IM Global
Bing Chen, entrepreneur and digital pioneer who led the development of YouTube
Papi Jiang, leading Chinese video blogger and digital influencer
Josh Wexler, Chief Executive of Fun, iP2Entertainment
Panel discussions include:
Treasure Hunt: China's deepening bet on Hollywood talent and America's groundwork to develop new financing sources in China
Animation's New Realm: The burgeoning opportunities and stakes in animation
The Future of Content: Augmented and virtual reality, gaming, location-based entertainment and beyond
Film's Digital Frontier: China's digital-content promise and lessons for Hollywood
Doing The Right Thing: The evolving art of making international co-productions
"The U.S. and Chinese entertainment industries are working together in ways that were unimaginable not long ago," said Thomas E. McLain, Chairman of Asia Society Southern California and an attorney at Hogan Lovells. "From finance and talent to cutting-edge technologies and ideas that are extending film's impact, there's no better place than our Film Summit to understand these profound changes and opportunities they present."
The Film Summit is presented in cooperation with Beijing Film Academy, China Onscreen Biennial, Motion Picture Association of America, Producers Guild of America, China Hollywood Society, Coalition of Asian Pacifics in Entertainment, Association of Film Commissioners International, USC US-China Institute, Annenberg Film Marketing Association, Women in Film, Hong Kong Association of Southern California, and the DC Chinese Film Festival.
For more information, members of the press may contact Juan Machado (jmachado@asiasociety.org; (212) 327-9295)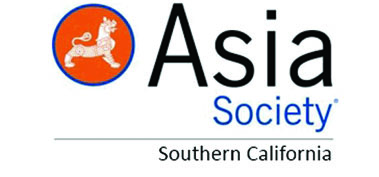 About Asia Society
Asia Society is the leading educational organization dedicated to promoting mutual understanding and strengthening partnerships among peoples, leaders, and institutions of Asia and the United States in a global context. Across the fields of arts, business, culture, education, and policy, the Society provides insight, generates ideas, and promotes collaboration to address present challenges and create a shared future. Founded in 1956 by John D. Rockefeller 3rd, Asia Society is a nonpartisan, nonprofit institution with major cultural centers in New York, Hong Kong, and Houston, and offices in Los Angeles, Manila, Mumbai, San Francisco, Seoul, Shanghai, Sydney, Washington, DC, and Zurich.