Asia Society Southern California Presents Eighth Annual U.S.-China Film Summit and Gala Dinner, Nov. 1
* Honorees include Bona Film Group Chairman Yu Dong and Director Feng Xiaogang
* Motion Picture Association of America CEO Charles H. Rivkin to give opening keynote
* Thought leaders, top executives and talent to discuss building film franchises in China and the U.S.; how digital content and distribution are changing the game; innovative partnerships 
LOS ANGELES, September 26, 2017— Asia Society Southern California will present the eighth annual U.S.-China Film Summit on Wednesday, November 1. This signature Asia Society event will be held at the Skirball Cultural Center from 8:00 a.m. to 5:00 p.m. PST. The Gala Dinner will follow at 6:00 p.m. PST.
The most prestigious U.S. gathering of Hollywood and Chinese film-industry leaders, Asia Society's Film Summit is delighted to welcome as "Spotlight" speakers Miao Xiaotian, President of the China Film Co-Production Corporation, and Charles H. Rivkin, in his new role as CEO of the Motion Picture Association of America. The program examines timely issues through panel discussions and more intimate conversations than ever.
Asia Society Southern California is also pleased to announce two honorees:
Yu Dong, Founder, Chairman and Chief Executive Officer of Bona Film Group, will be honored for his film industry leadership. A pioneering producer and marketer, Yu was among the first graduates of the Beijing Film Academy's management school. He founded and built Bona into one of China's leading non-state-owned film companies. In 2010, Bona's listing on NASDAQ made it the first China-based film company to trade in the U.S. Yu has led successful investments and collaborations with Hollywood, most recently launching a film fund with Creative Artists Agency and backing the Mark Gordon Company's production of Midway.
Feng Xiaogang, one of China's most popular, successful and acclaimed filmmakers, will receive a lifetime achievement award. A writer, director and actor, Feng is often called China's Steven Spielberg. His repertoire ranges from comedy to action and drama. Two of his films—Aftershock and Back to 1942—were submitted by China as entries for Best Foreign Language Film at the Academy Awards. His 2016 film, I Am Not Madame Bovary, a satirical look at Chinese bureaucracy through the tale of a peasant woman seeking justice against her philandering husband, won multiple awards. Feng's soon-to-be-released film, Youth, chronicles a People's Liberation Army dance troupe from the Culture Revolution to the 1990s.
"Despite economic and political challenges in the past year, Hollywood and China have forged ahead with new models of collaboration," said Asia Society Executive Vice President Tom Nagorski. "Asia Society's U.S.-China Film Summit enhances these ties by connecting industry and cultural leaders to share ideas and celebrate pioneers in international film."
Zhang Wei, President of Alibaba Pictures, Jeff Small, President and Co-Chief Executive Officer of Amblin Partners in conversation with Janet Yang, Managing Director of Creative Content of Tang Media Partners during the 2016 U.S.-China Film Summit held at UCLA on November 1, 2016.
The daylong Film Summit will open with a keynote address by Rivkin, who brings to the MPAA a sterling background in diplomacy and business. Before serving as U.S. Ambassador to France and then Assistant Secretary of State for Economic and Business Affairs under President Obama, Rivkin had a distinguished career in media as President and CEO of firms like The Jim Henson Company and Wildbrain.
Other featured speakers include:
Ellen Eliasoph, President and CEO, Perfect Village Entertainment Group
Tomas Jegeus, President, Fox International Productions
Jie Lian, Chairman, Perfect Village Entertainment Group
Wendy Reeds, Executive Vice President, Lionsgate
Yu Jianhong, Vice President, Beijing Film Academy
Catherine Zhang, Director of International Content Creation, Youku Tudou
"Spotlight" conversations and high-level panel discussions include:
Studio Row: After years of laying foundations, Hollywood studios have clearer China strategies
High-Flying Franchises: How the Fast and Furious and Wolf Warrior films soared to success
Perfecting Partnerships: Perfect Village Pictures, Tang Media Group and other new collaboration models
Digital Disruption: How digital marketing and distribution are changing the game
Indies, Indeed! Independent films are finding investors and audiences in unexpected places
"From Feng Xiaogang, the 'Spielberg of China,' to CEO's of major entertainment companies, to digital media leaders, to independent filmmakers who are paving the way for new audiences, we have the most dynamic and successful players at the nexus of Chinese and American entertainment," said Janet Yang, Chair of the Film Summit and a member of the Academy of Motion Picture Arts and Sciences. "Our Film Summit is the most fun, informative and classy event of its kind."
The Film Summit will also screen several of Feng Xiaogang's films, including the Los Angeles premiere of Youth, in partnership with China Onscreen and the UCLA Film and Television Archive. In cooperation with Creative Artists Agency, the Film Summit will screen Wolf Warrior 2, this summer's phenomenon that is the highest-grossing film ever in China.
Asia Society Southern California produces the Film Summit in cooperation with Beijing Film Academy and with the support of organizations including, the Motion Picture Association of America, Producers Guild of America, Coalition of Asian Pacifics in Entertainment, USC US-China Institute, and the Hong Kong Association of Southern California.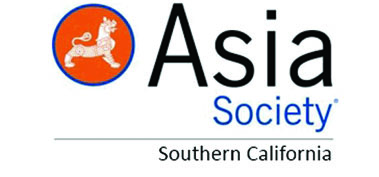 Asia Society
Asia Society is the leading educational organization dedicated to promoting mutual understanding and strengthening partnerships among peoples, leaders, and institutions of Asia and the United States in a global context. Across the fields of arts, business, culture, education, and policy, the Society provides insight, generates ideas, and promotes collaboration to address present challenges and create a shared future. Founded in 1956 by John D. Rockefeller 3rd, Asia Society is a nonpartisan, nonprofit institution with major cultural centers in New York, Hong Kong, and Houston, and offices in Los Angeles, Manila, Mumbai, San Francisco, Seoul, Shanghai, Sydney, Washington, DC, and Zurich.
Contact Information
Juan Machado
212-327-9295
jmachado@asiasociety.org