Forecasting 2018: Economic and Political Challenges in Korea and the Asia-Pacific Region
VIEW EVENT DETAILS
SPEAKERS
H.E. Vikram K. Doraiswami joined the Indian Foreign Service in 1992. Prior to joining the Indian Government, he worked for one year as a journalist. He took a Masters' Degree in History from the University of Delhi. After he joined the Ministry of External Affairs(MEA), he has been posted to various nations including China, South Africa, Uzbekistan and United Nations. He also served his office as Deputy Chief of Protocol from 2000 for two years, and Head of the Division for the South Asian Association for Regional Cooperation (SAARC) in 2011. He was appointed as the Ambassador to the Republic of Korea in April 2015.

Peter Pae is a professional journalist with more than 20 years of careers. He has been a Seoul Bureau Chief at Bloomberg News since July, 2015. Previous to his career at Bloomberg, he worked as assistant business/technology editor and aerospace/defense writer at Los Angeles Times and staff writer at The Washington Post. He took a Bachelor's Degree in American History from the University of California, Los Angeles.

A graduate of Yale University, Professor John Delury is an accomplished historian of modern China and expert on North Korean affairs.  He is the author, with Orville Schell, of Wealth and Power: China's Long March to the Twenty-first Century. Prior to joining the Yonsei faculty in 2010, he taught courses in Chinese history and politics at Brown, Columbia, and Yale, as well as Peking University.  He is a Senior Fellow (non-resident) of the Center on U.S.-China Relations, Asia Society (New York), where he previously served as associate director.  He is also a term member of the Council of Foreign Relations, member of the National Committee on North Korea, and fellow in the National Committee on US-China Relations' public intellectuals program.
Michael Breen is an author and consultant. His latest book, The New Koreans,  was published by St. Martin's Press in 2017. A former correspondent for American and British newspapers, he writes occasional opinion columns for international and local media, commenting on Korean social, cultural, and political issues. He is a graduate of the University of Edinburgh and has lived in South Korea since 1982. He is the founder and CEO of Insight Communications Consultants, a Seoul-based public relations firm.
* 2018 Monthly Luncheon Lecture Series is sponsored by Lotte Chemical, Poongsan, Best Network, Samjong KPMG and Mr. Young Joon Kim.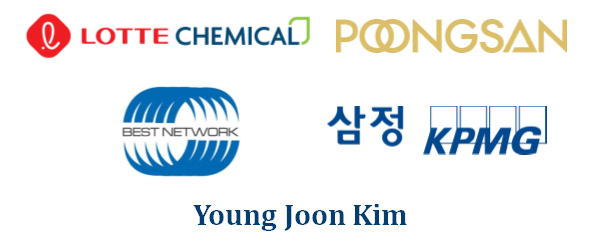 Event Details
12 - 1:30 p.m.

Add to Calendar
20180220T030000
20180220T043000
UTC
Asia Society: Forecasting 2018: Economic and Political Challenges in Korea and the Asia-Pacific Region
---