1000 days of a child in DPRK – Nutrition Challenges
VIEW EVENT DETAILS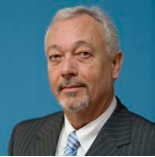 Our guest speaker is the current WFP representative for the DRPK, Mr. Dierk Stegen. Prior to his nomination as WFP's Representative in DPR Korea, Mr. Stegen led the Ocean Transportation Service as Chief of Shipping in WFP's Headquarters.
Mr. Stegen joined WFP in 1990 and has held key positions in several countries where WFP is providing humanitarian assistance. From 2000-2002 Dierk Stegen was deployed to DPRK as Senior Logistics Officer for WFP, managing the arrival and onward transportation of more than 1.5 million metric tons of food commodities distributed to the most vulnerable people in the country.
Invitation only. 
September Special Lecture
1000 days of a child in DPRK - Nutrition Challenges
Guest Speaker
Dierk Stegen, Representative of the World Food Program in Pyongyang
12 noon, Monday, September 22, 2014
R.S.V.P. by Wednesday, September 17th, 2014
koreacenter@asiasociety.org
Members 35,000 won
Non-members 60,000 won
Embassy/Press 20,000 won
PAYMENT MUST ACCOMPANY REGISTRATION
Hanabank 195-910004-19604 Asia Society Korea Center
NO REFUNDS unless notice of cancellation is received more than 3 days before the event. 
Event Details

Add to Calendar
20140922T050000
20140922T070000
UTC
Asia Society: 1000 days of a child in DPRK – Nutrition Challenges
---