J.P. Morgan - Asia Society One Step Ahead Symposium
MUMBAI — On Wednesday December 3, 2014, the Asia Society India Centre in partnership with J.P. Morgan hosted the second edition of the One Step Ahead Series, following the success of the inaugural symposium in Hong Kong in May 2014. The conference convened a distinguished group of experts, practitioners, ministers, and academics to discuss Crafting an Agenda for Growth and Empowerment for South Asia.
This half day symposium took a nuanced look at opportunities for sustainable growth and development in South Asia, through the lens of institutional and urban infrastructure. The day started with welcome and opening remarks by Ronnie C. Chan, Co-Chair, Asia Society and Nicolas Aguzin, Chairman and CEO, Asia Pacific, J.P. Morgan Chase Bank. The keynote address by Suresh Prabhu, Cabinet Minister for Railways, Government of India was delivered via videoconference from New Delhi. Prabhu spoke to the challenges faced by the railway network in India, the urgency to find immediate and long term solutions, and the role of the railways in India's growth story.
The first panel featured Sajjid Chinoy, Chief India Economist, J.P. Morgan; Subir Gokarn, Director of Research, Brookings India and Former Deputy Governor, Reserve Bank of India; Shekhar Gupta, Author, Reader and Columnist, and Pratap Bhanu Mehta, President, Centre for Policy Research. The stimulating discussion, moderated by Victor Mallet, South Asia Bureau Chief, Financial Times, looked towards powerful economic engines in the east and west to give discourse to how South Asia can restore its growth momentum while addressing significant institutional challenges in an often turbulent environment.
The second panel discussion introduced Chris Cummings, Chief Executive, TheCity UK; Leo Puri, Managing Director, UTI Asset Management Company; Shirish Sanke, Director, McKinsey & Company India, and Ronnie C. Chan. The panel, moderated by Greg Clark, Global Fellow, Metropolitan Program and Global Cities Initiative, The Brookings Institution, was a sparkling exchange on how emerging markets can learn from established international financial centres, and the need for intelligent planning to cultivate infrastructure, technology and education that is not only livable but sustainable. The end of the symposium was marked with closing remarks by Purnendu Chatterjee, Chairman, Asia Society India Centre Board of Directors, with an invitation to join the third edition of the One Step Ahead Series in Beijing, 2015.
Reported by Maneka Chotirmall, Programme Assistant, Asia Society India Centre
Mumbai: India's Global City—Report authored by Greg Clark and Tim Moonen; A Case Study for the Global Cities Initiative: A joint project of Brookings and J.P. Morgan Chase.
In partnership with: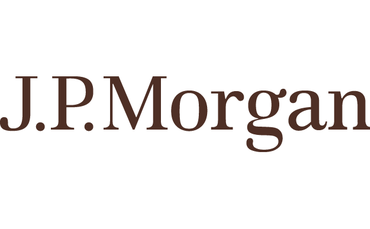 ---
Symposium Videos
Welcome and Opening Remarks
(22 min., 52 sec.)
Launch of the report Mumbai: India's Global City by Greg Clark
(19 min., 18 sec.)
Keynote Address by Suresh Prabhu
(17 min., 6 sec.)
Panel: Building a Roadmap for Strengthening Institutions and Propelling Growth
(1 hr., 19 min.)
Panel: The Evolution of an International Finance Center
(1 hr., 20 min.)