Why money speaks at the ballot
VIEW EVENT DETAILS
In his book, When Crime Pays: Money and Muscle in Indian Politics, Milan Vaishnav takes readers deep into the intersections of crime and politics in India. 34% of 543 MPs who were elected faced criminal charges, up from 30% in 2009 and 24% in 2004. Individuals with serious criminal records consistently doing well at the ballot is discouraging for the worlds largest democracy. There is a gap between what the people of the state demand and what the state has been able to deliver mainly because of inadequacies in governance. This invokes a short term need to increase voter awareness and fast track jurisdiction regarding the issue and a long term stratagem to ameliorate governance. The state needs to function not merely punitively but also perform an empowering role for the citizenry. Drawing on fieldwork from the campaign trail, large surveys, and unprecedented data on politicians' criminal records, Vaishnav will discuss his findings on the inner-workings of the India democracy's underbelly. Joining him in the discussion will be Niranjan Rajadhyaksha, Executive Editor, Mint.
Milan Vaishnav is a senior fellow at the Carnegie Endowment for International Peace in Washington, DC, where his primary research focus is the political economy of India. He is the author of When Crime Pays: Money and Muscle in Indian Politics (HarperCollins India, 2017) and co-editor (with Devesh Kapur and Pratap Bhanu Mehta) of Rethinking Public Institutions in India (Oxford University Press, forthcoming). He was previously a fellow at the Center for Global Development and has taught at Columbia, George Washington, and Georgetown Universities. He holds a Ph.D. in political science from Columbia University.
Niranjan Rajadhyaksha is the executive editor of Mint. He writes the popular Cafe Economics column that has won several national and international awards. He is also a member of the academic board of the Meghnad Desai Academy of Economics and a member of the board of the Takshashila Institution. Mr Rajadhyaksha authored the book 'The Rise of India: Its Journey from Poverty to Prosperity' which was published worldwide by John Wiley and Sons. He was previously the deputy editor of Business World magazine. He is currently completing his PhD in economics from Mumbai University.
In partnership with: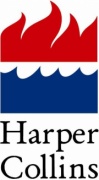 Event Details
6 - 8 p.m.
Hall of Harmony Nehru Centre, Dr Annie Besant Road, Worli, Mumbai 400018
If you bought tickets or plan to watch the webcast tell your friends on Facebook!
Join the Facebook Event »