Regional Identity and Federalism in India
VIEW EVENT DETAILS
Join us for a discussion on how regional identity has shaped the formation and efficacy of federalism in India, and the extent to which this system of governance has been a success. Ashutosh Varshney will investigate this theme drawing on comparisons with Sri Lanka, Pakistan and Indonesia, and will reflect on how these countries' governance structures map against respective cultures and identities to reveal ground realities in a new light. He will be joined in a discussion with Pramit Pal Chaudhuri to explore how these elements stand to shape the future of Asia.
Ashutosh Varshney joined Brown University's faculty in January 2009. Previously, he taught at Harvard and the University of Michigan, Ann Arbor. He was the 2008 winner of the Guggenheim fellowship and the Carnegie Scholar awards. His Ethnic Conflict and Civic Life: Hindus and Muslims in India won the Gregory Luebbert Prize of the American Political Science Association. His Democracy, Development and the Countryside: Urban-Rural Struggles in India, in its PhD dissertation form, won the Daniel Lerner Prize at MIT. His research and teaching cover three areas: Political Economy of Development, Indian Politics, and Ethnicity and Nationalism. His academic papers have appeared in World Politics, Perspectives on Politics, Comparative Politics, Daedalus, World Development, Journal of Development Studies, Journal of Asian Studies, Journal of Democracy, Journal of East Asian Studies, and Foreign Affairs. In addition to professional journals, he also contributes guest columns to newspapers and magazines. He is currently working on India's rising cities, the North-South economic divergence in India, and a multi-country project on cities and ethnic conflict. He served on the former UN Secretary General Kofi Annan's Millennium Task Force on Poverty (2002-5). He has also served as an adviser to the World Bank and UNDP.
Pramit Pal Chaudhuri is the Foreign Editor of the Hindustan Times. He specializes in India's international security and economic policy. His experience includes participating as a delegate in Indo-US Strategic Dialogues, serving as South Asia Fellow at the Henry Stimson Centre, as Visiting Fellow at Cornell University's South Asia department, and as editorial writer for The Telegraph and The Statesman newspapers. He is also an Associate Fellow at Asia Society.
To submit your questions in advance for the speakers, please email: asiasociety@asiasociety.org.in
To learn more about upcoming programmes, please visit: www.asiasociety.org/centers/india
This programme is part of our Future of Asia series, co-produced by Asia Society India Centre and Mohile Parikh Center, which brings together a diverse group of speakers from across the world to explore the Future of Asia from a multidisciplinary perspective. In the inaugural edition of the series, we explored the theme of Migration. In the current edition, speakers will investigate the theme of Identity and Culture. Other speakers we have hosted under this series include Martin Jacques, author of the global best-seller When China Rules the World, who discussed  the rise of China as a distinctly civilisation state; Australian Defense Minister Stephen Smith, who talked about the importance of bilateral relations and exchanges; and Ashis Nandy, Senior Fellow at the Centre for Developing Studies, who discussed the phenomenon of Asian cosmopolitanism.
In collaboration with:
Outreach partner: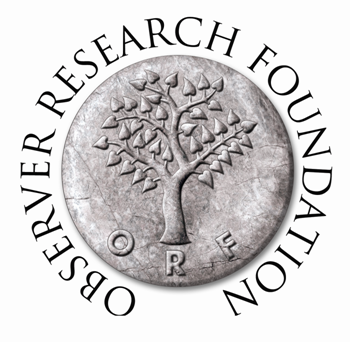 Event Details
6 - 8 p.m.
Auditorium, National Gallery of Modern Art, Sir Cowasji Jehangir Public Hall, M G Road, Fort Mumbai - 400032 TICKET PRICE: Asia Society Members: FREE, All others: Rs. 100. Free for students and press with a valid ID. RSVP REQUIRED: asiasociety@asiasociety.org.in

Add to Calendar
20130117T123000
20130117T143000
UTC
Asia Society: Regional Identity and Federalism in India
Auditorium, National Gallery of Modern Art, Sir Cowasji Jehangir Public Hall, M G Road, Fort Mumbai - 400032 TICKET PRICE: Asia Society Members: FREE, All others: Rs. 100. Free for students and press with a valid ID. RSVP REQUIRED: asiasociety@asiasociety.org.in
---