Private Breakfast with Husain Haqqani and Strobe Talbott
VIEW EVENT DETAILS
BASIC (Breakfast at Asia Society India Centre) series
In this edition of our BASIC (Breakfast at Asia Society India Centre) series, we present an off-the-record and interactive forum with Husain Haqqani, Pakistan's former Ambassador to the United States and the author of Magnificent Delusions: Pakistan, the United States, and an Epic History of Misunderstanding; and Strobe Talbott, President of the Brookings Institution and former U.S. Deputy Secretary of State.
Husain Haqqani served as Pakistan's Ambassador to the United States from 2008-2011 and is widely credited with managing a difficult partnership during a critical phase in the global war on terrorism. He has served as advisor to four Pakistani Prime Ministers, including the late Benazir Bhutto. His 2005 book Pakistan Between Mosque and Military was acclaimed for explaining the roots of Pakistan's foreign and domestic policies. He is currently Director for South and Central Asia at Hudson Institute in Washington DC and Professor of the Practice of International Relations at Boston University.
Strobe Talbott is an expert on U.S. foreign policy, with specialities on Europe, Russia, South Asia and nuclear arms control. As Deputy Secretary of State in the Clinton administration, Talbott was deeply involved in both the conduct of United States policy abroad and the management of executive branch relations with Congress. He is the author of numerous books including Engaging India: Diplomacy, Democracy and the Bomb; and Fast Forward: Ethics and Politics in the Age of Global Warming, with William Antholis.
The BASIC series brings eminent speakers from the fields of Asian business, arts, culture and policy to Asia Society Members and Patrons, and provides a senior level platform for discussion on issues of current interest affecting Asia and the world.
This edition of the BASIC series is presented in partnership with Brookings India.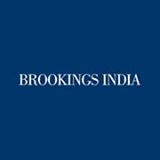 Event Details

Add to Calendar
20140110T030000
20140110T043000
UTC
Asia Society: Private Breakfast with Husain Haqqani and Strobe Talbott
---