Meet the Author: Jeet Thayil, Author of 'Narcopolis,' with Dev Benegal
VIEW EVENT DETAILS
Winner of the DSC prize for South Asian Literature discusses his book 'Narcopolis'
Join us for an evening of conversation, food and music, as Jeet Thayil and Dev Benegal discuss Thayil's celebrated debut novel, Narcopolis. Beginning in 1970s "Old Bombay," Narcopolis uncovers a lost history crossing three decades, from the opium dens of Mumbai's underbelly to Mao's China, for a unique glimpse of how a culture is affected and transformed. The novel draws on Thayil's own experiences as a drug addict, and what he calls "the lost 20 years of my life." As the title suggests, Narcopolis touches on many of the intense themes of greed, glamour, power and vice which haunt the streets of an extreme, multifaceted city like Bombay. Benegal will draw on his own acclaimed works that engage culture and society through similar lenses, from soul-searching to morality.
Jeet Thayil is a critically-acclaimed contemporary Indian writer. He was born in Kerala, and has been educated in Hong Kong, New York and Mumbai. He is also a performance poet, songwriter and guitarist, and has published four collections of poetry. He is the editor of The Bloodaxe Book of Contemporary Indian Poets. He has received grants and awards from the New York Foundation for the Arts and the Rockefeller Foundation, among others.
Dev Benegal is considered the pioneer of the next generation of Indian cinema, and his first feature film English, August is acknowledged as a landmark in contemporary Indian cinema. It won India's highest award in cinema, The National Award for Best Feature Film (English). English, August was the first Indian film to be acquired for distribution by 20th Century Fox, and won several international honours. His other films include Split Wide Open and Road, Movie, which also earned awards across the world. He is on the Advisory Council of Asia Society's New Voices Fellowship for Screenwriters.
The discussion will be followed by a musical performance with Thayil and Suman Sridhar.
Narcopolis is a rich and hallucinatory novel, set around a Bombay opium den, that follows a fascinating cast of flawed characters as the city transforms itself over three decades.
Wait now, light me up so we do this right, yes, hold me steady to the lamp, hold it, hold, good, a slow pull to start with, to draw the smoke low into the lungs, yes, oh my...
Shuklaji Street, in Old Bombay. In Rashid's opium room the air is thick with voices and ghosts: Hindu, Muslim, Christian. A young woman holds a long-stemmed pipe over a flame, her hair falling across her eyes. Men sprawl and mutter in the gloom. Here, they say you introduce only your worst enemy to opium. There is an underworld whisper of a new terror: the Pathar Maar, the stone killer, whose victims are the nameless, invisible poor. In the broken city, there are too many to count. Stretching across three decades, with an interlude in Mao's China, Narcopolis portrays a city in collision with itself. With a cast of pimps, pushers, poets, gangsters and eunuchs, it is a journey into a sprawling underworld written in electric and utterly original prose.
This programme falls under our Meet the Author series, which aims to bring together the freshest perspectives from writers across Asia as they engage in dialogue about their recent publications and the art of writing. Other DSC South Asian Literature Prize winners we have hosted are Pakistani author HM Naqvi and Sri Lankan author Shehan Karunatilaka.
To learn more about upcoming programmes, please visit our website and Facebook and Twitter pages.
In partnership with: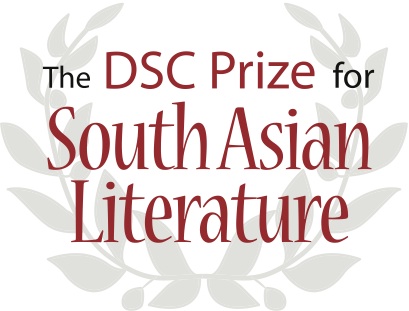 Event Details

Cheval, 145, VB Gandhi Rd, Kala Ghoda, Fort, Mumbai TICKET PRICES: Asia Society Members: FREE, All Others: Rs 250. Free for press with a valid ID. Entry is inclusive of appetizers.
RSVP REQUIRED to: asiasociety@asiasociety.org.in

Add to Calendar
20130801T123000
20130801T143000
UTC
Asia Society: Meet the Author: Jeet Thayil, Author of 'Narcopolis,' with Dev Benegal
Cheval, 145, VB Gandhi Rd, Kala Ghoda, Fort, Mumbai TICKET PRICES: Asia Society Members: FREE, All Others: Rs 250. Free for press with a valid ID. Entry is inclusive of appetizers.
---