Indian Fiscal Federalism
VIEW EVENT DETAILS
The Government of India Act 1919 and 1935 formalized the tenet of fiscal federalism and revenue sharing between the Centre and the states, aimed at enhancing political, economic and administrative efficiency, and granting increased autonomy to the provinces of India.

There have been several changes and evolution in India's fiscal federalism since then. The 14thFinance Commission chaired by Dr. Y V Reddy, recommended a historic 42% devolution of revenue to the states, the highest ever till date. Goods and Services Tax was introduced in 2017 to streamline India's indirect tax structure as a measure to promote cooperative federalism in India, giving the states an enhanced role in formulating and implementing the overhauled taxation system. The NITI Aayog established in 2015 'was expected to address new realities of macroeconomic management that were missed by the Planning Commission'.

In his new book Indian Fiscal Federalism, Dr. Y V Reddy has reiterated that one of the important objectives of fiscal arrangements is to ensure equitable distribution of public goods to all citizens and ensure a minimum standard of living. How successful have the finance commissions and central ministries been over the years in achieving this equity? What solutions have come forth to address some of the persistent dilemmas in achieving greater collaboration from all levels of government? Prof. Vijay Kelkar, Former Chairman of the Finance Commission, has also advocated for allocation of 2% of the GST revenues to the third tier of government, the local bodies, in this scheme of fiscal federalism. What kind of framework would be required to implement this suggestion? How prepared are our local bodies to handle such responsibilities?

Mr. Shaktikanta Das, Governor of Reserve Bank of India will launch the book and address the audience. It will be followed by a discussion by Dr. Y V Reddy, Former Governor of Reserve Bank of India and Mr. G R Reddy, Adviser to the Government of Telangana, sharing their thoughts on their new book Indian Fiscal Federalism, with Sudhir Shrivastava, Chairman, Maharashtra Pollution Control Board, Neelkanth Mishra, Managing Director and Equity Strategist for India, Credit Suisse, Prachi Mishra, Managing Director and Chief India Economist, Goldman Sachs, moderated by Niranjan Rajadhyaksha, Research Director and Senior Fellow, IDFC Institute.
Chief Guest

Shaktikanta Das is the Governor of Reserve Bank of India. He retired from the Indian Administrative Services, having served as Secretary, Department of Revenue and Department of Economic Affairs, Ministry of Finance, Government of India. Immediately prior to his current assignment, he was acting as Member, 15th Finance Commission and G20 Sherpa of India. During his long tenure in the Ministry of Finance, he was directly associated with the preparation of as many as 8 Union Budgets. Mr. Das has also served as India's Alternate Governor in the World Bank, Asian Development Bank (ADB), New Development Bank (NDB) and Asian Infrastructure Investment Bank (AIIB). He has represented India in international fora like the IMF, G20, BRICS, SAARC, etc.
Panellists
Y V Reddy was Chairman, Fourteenth Finance Commission (2013-14), and Governor, Reserve Bank of India (2003-08). He belongs to the Indian Administrative Services (1964) and was Secretary (Finance and Planning in the Government of Andhra Pradesh and Secretary in the Union Ministry of Finance. His memoirs, Advice and Dissent: My Life in Public Service, were published in 2017. He is currently honorary Professor at the Centre for Economic and Social Studies, Hyderabad and Professor of Practice at the Indian Institute of Management, Ahmedabad.

G R Reddy is Adviser (Finance) to the Government of Telangana and belongs to the Indian Economic Service (1971). He served the Government of India and the Government of Andhra Pradesh mainly in the area of public finance and Union-State relations. He was Adviser to the Thirteenth Finance Commission and consulted for the World Bank, Government of Karnataka, the Punchhi Commission on Centre-State Relations, and the Centre for Good Governance.

Sudhir Shrivastava is Chairman of Maharashtra Pollution Control Board, and has previously worked as Home Secretary and Finance Secretary, Government of Maharashtra. Between 1995 to 2000, he was with the Government of India in the Ministry of Finance, Banking Division where he worked in areas relating to rural credit, deposit insurance, banking supervision and stressed bank resolution and supervision of non-banking finance companies technology in banks.

Neelkanth Mishra is a Managing Director, the India Strategist and co-head of Asia Pacific Strategy for Credit Suisse. He is part of the Advisory Council to the Fifteenth Finance Commission and has been an advisor to committees on GST and the Fiscal Responsibility and Budget Management appointed by the Government of India.

Prachi Mishra is the India Chief Economist and Managing Director for Goldman Sachs. Prachi has previously worked at the International Monetary Fund, Reserve Bank of India as a specialist adviser and head of the strategic research unit, as a senior economist at the Ministry of Finance, Government of India, and at the Economic Advisory Council to the Prime Minister of India.

Niranjan Rajadhyaksha, previously Executive Editor of Mint, is now Research Director and Senior Fellow at IDFC Institute. He is a member of the academic board of the Meghnad Desai Academy of Economics and a member of the advisory board of the Centre for Civil Society. He authored the book 'The Rise of India: Its Journey from Poverty to Prosperity' which was published worldwide by John Wiley and Sons.
RSVP: asiasocietyindiacentre@asiasociety.org
In partnership with: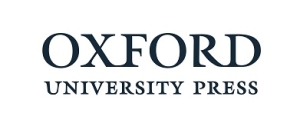 Event Details
7 - 9 p.m.
Y B Chavan Auditorium, General Jagannath Bhosale Marg, Nariman Point, Mumbai - 400020

Add to Calendar
20190319T133000
20190319T153000
UTC
Asia Society: Indian Fiscal Federalism
Y B Chavan Auditorium, General Jagannath Bhosale Marg, Nariman Point, Mumbai - 400020
---