I am not Here | A Film on Migrants
VIEW EVENT DETAILS
I am not Here tells the story of migrant domestic workers who leave their countries in search of security and to provide a life-line for their families back home. Migrants today undergo perilous journeys, risking death, deportation, arrest, physical and sexual violence in the hope of finding a life with dignity. Migrant domestic workers make an indispensable contribution to the homes and societies in which they work. Yet, particularly when they are undocumented, they live in the shadows, afraid to complain and denied rights and services that we take for granted. This is a film about three remarkable women and their search for a better future.
The film will be presented by Deepa Mehta, Director, and will be followed by a screening and conversation with Ashvin Kumar, Director, Christina MacGillivray, Co-Producer & Lead Researcher, Pia Oberoi, Advisor on Migration and Human Rights, UNOCHR, Igor Bosc, Work in Freedom Programme, International Labour Organisation, and Karuna Nundy, Advocate at the Supreme Court of India.  
Ashvin Kumar is an Oscar® nominee for the film Little Terrorist, a two-time winner of the National Film Award for Inshallah, footballand Inshallah, Kashmir, and a voting member of the European Film Academy. Kumar's other drama-fiction works include Road To Ladakh (Irfan Khan) The Forest (Jaaved Jaffery) and Dazed in Doon. He began working as an actor and director in theater after which he founded one of the first digital post-production studios in India in 1996. He is now in pre-production with his new Kashmir drama, a coming of age film called Noor.
Christina MacGillivray is Co-Founder and Managing Director of Mummy Daddy Media, a company that creates fresh, original video stories for brands and companies. She has produced short films in India, China, Kenya, Kazakhstan, Austria, Switzerland, the UK, the US and Malaysia. Christina is a former President William J. Clinton Fellow. She began her career in foreign policy, reporting on topics such as nuclear security, global power dynamics, Islamic separatism in China and human / wildlife conflict in East Africa.
Deepa Mehta studied philosophy at the New Delhi University before immigrating to Canada. Her features include the festival hits Sam and Me, Fire, Earth, Bollywood/Hollywood, The Republic of Love, Water, Heaven on Earth and Midnight's Children. Mehta's Beeba Boys is in the Cinema of the World programme and is her fourth film at Dubai International Film Festival (DIFF). 
Igor Bosc works at the ILO in charge of the Work in Freedom Programme, a regional initiative to reduce vulnerability to situations of forced labour among migrants in India, Bangladesh, Nepal, Jordan and Lebanon. He is a contributing author in publications of IOM, UNFPA and UNDP specifically on labour migration. He holds a Masters Degree in International Relations with honors and a graduate diploma in South Asian Studies.
Karuna Nundy is a Supreme Court Advocate and International lawyer. Her focus areas include constitutional law, commercial litigation and arbitration, media law and legal policy. Nundy argues and appears in matters involving a range of constitutional and commercial issues. She argued and won the '66A judgment' on online speech rights with co-counsel. At the Supreme Court of India Nundy is leading litigation concerning the rights of the Bhopal Gas victims against the Government of India, State Government of Madhya Pradesh, the Union Carbide Corporation and the Dow Chemicals Corporation. She has contributed to the 2013 'anti rape laws', class actions on sexual harassment. Nundy was on the drafting committee for the Right to Food Bill. 
Pia Oberoi is the Advisor on Migration and Human Rights at the UNOCHR. Prior to this, she led the work of Amnesty International's International Secretariat on the human rights of migrants, and has advised NGOs and policy institutes on migrant and refugee rights. She has published widely on these issues, and holds a DPhil in International Relations from St Antony's College, Oxford.
In Partnership With: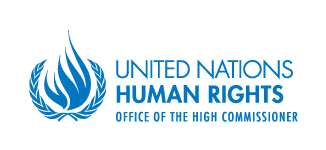 Event Details
6 - 8 p.m.
Deshmukh Auditorium, India International Centre, No.40, Max Mueller Marg, New Delhi, 110003.
20151219T180000 20151219T200000 America/New_York Asia Society: I am not Here | A Film on Migrants

For event details visit https://asiasociety.org/india/events/i-am-not-here-film-migrants-0 Deshmukh Auditorium, India International Centre, No.40, Max Mueller Marg, New Delhi, 110003.
If you bought tickets or plan to watch the webcast tell your friends on Facebook!
Join the Facebook Event »