How India Set the Ballot
VIEW EVENT DETAILS
With a population of over 1.3 billion, India is home to the world's largest democracy—a remarkable feat considering the diversity within its borders. While most countries had an incremental approach to providing voting rights to its citizens, it is exceptional to note that universal adult suffrage in India was adopted immediately after independence from the British in 1947 and the partition that followed. Women in the United States were only afforded voting rights over 130 years after the Constitution was adopted, and racial discrimination in voting prohibited only 45 years after that. In contrast, all adult citizens in India were afforded voting rights when the Constitution was adopted on January 26, 1950.

Not only was the provision of universal suffrage a tremendous administrative task to undertake at the onset of adopting the Indian Constitution, but also a significant departure from other large democracies. In How India Became Democratic, Ornit Shani uncovers the hitherto untold story of the preparation of the first electoral roll on the basis of universal adult suffrage in India. This operation was a significant departure from other large democracies and was a true Indian innovation. What compelled Indian bureaucrats to implement universal suffrage? In what ways was democracy in India a departure from the ideals of the British Raj? How has India's democracy managed to adapt and survive in light of the divisions based on religion, language, caste, and culture? We discuss these questions and more with Ornit Shani, Senior Lecturer at the Department of Asian Studies, University of Haifa and Praveen Chakravarty, Senior Resident Fellow, IDFC Institute.
 
---


Ornit Shani is Senior Lecturer at the Department of Asian Studies, University of Haifa. She is a scholar of the politics and modern history of India. Ornit received her PhD from the University of Cambridge. She was a Research Fellow at St John's College, Cambridge University. Her current research focuses on the modern history of democracy and citizenship in India.

Praveen Chakravarty is a political economist and Resident Senior Fellow at IDFC Institute. Chakravarty's research focus is empirical research using diverse datasets for policy outcomes. It encompasses public policy issues in finance and macroeconomics and also political economy using electoral data.
RSVP: asiasocietyindiacentre@asiasociety.org
Registration starts at 6:00PM

In partnership with: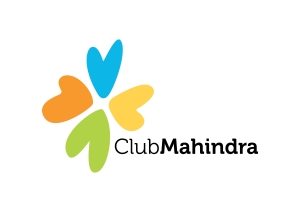 Outreach partner:
Event Details
6:30 - 8 p.m.
Hall of Harmony,
Nehru Centre,
Worli, Mumbai

Add to Calendar
20180214T130000
20180214T143000
UTC
Asia Society: How India Set the Ballot
Hall of Harmony, Nehru Centre, Worli, Mumbai
---
Join the Facebook Event »