Global Crisis: Whither India?
VIEW EVENT DETAILS
Join us for a discussion with Shankar Acharya, Author of India After the Global Crisis and Honorary Professor and Member of Board of Governors of ICRIER, Subir Gokarn, Deputy Governor of the Reserve Bank of India, and Surjit S. Bhalla, Director of Oxus Research and Investments, moderated by TN Ninan, Chairman and Chief Editor of Business Standard Ltd.
The global financial crisis and the associated recession has had far-reaching consequences. India showed considerable resilience in the first stage of the crisis, but as the financial crisis morphs into sovereign fiscal and debt crises, especially in Europe, India's economic performance has also faltered. Growth and investment have slowed, inflation has persisted, fiscal deficits have remained high and external deficits have widened. What explained India's initial resilience, and why has our recent economic performance worsened? What must India do to revive investment and raise growth back up to 9% from the current 7% level?
RSVP REQUIRED to: asiasociety@asiasociety.org.in
About India After the Global Crisis
India after the Global Crisis, published by Orient BlackSwan, assesses India's resilience in the face of the global financial crisis and also shows the toll that the global crisis and India's domestic policy failures have taken on India's economy. Written against the backdrop of renewed global economic turmoil — stalled economic revival in 2011, mounting problems of sovereign fiscal stress and banking fragility in Europe and U.S. — and clear signs of economic slowdown amid political weakness and indecision in India, Shankar Acharya delves into challenges that lie ahead, outlines the priorities that the government must focus on, and debunks several myths that weaken current policies.
Shankar Acharya was Chief Economic Adviser to the Government of India from 1993 -2001, and was deeply involved in the economic reforms of the 1990s. He later served as a Member of the Prime Minister's Economic Advisory Council and the Twelfth Finance Commission. He is also on the National Security Advisory Board and the Reserve Bank's Advisory Committee on Monetary Policy.
Subir Gokarn is a Deputy Governor of the Reserve Bank of India. His previous positions include Chief Economist of Standard & Poor's Asia-Pacific and Executive Director and Chief Economist of CRISIL.
Surjit S. Bhalla is Chairman of Oxus Investments. He has worked at the Rand Corporation, Brookings Institution, the World Bank, Goldman Sachs and Deutsche Bank. He is author of several books, including the forthcoming Devaluing to Prosperity: Misaligned Currencies and their Growth Consequences.
T. N. Ninan is Chairman and Chief Editor at Business Standard Ltd., India's second-largest business daily. His commentaries on the Indian Budget have been widely sought every year, and he also writes a weekly column, Weekend Ruminitions. He has also been Executive Editor of India Today and Editor of the Economic Times.
This programme is presented in partnership with: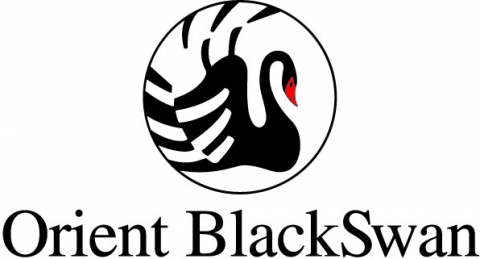 Event Details
7 - 9 p.m.
Lotus Room, Trident Hotel, Nariman Point, Mumbai

Add to Calendar
20120301T133000
20120301T153000
UTC
Asia Society: Global Crisis: Whither India?
Lotus Room, Trident Hotel, Nariman Point, Mumbai
---