Community Arts: Interpretations and Approaches
VIEW EVENT DETAILS
"Community Art" can be defined as the involvement of a professional artist who engages with community members not otherwise active in the arts. However, for the purpose of this discussion, we encourage a distinction to be made between community work that is art focused and socially-engaged art practice in which, for the artist, collaborating with community members becomes the material of the work. Conducting and facilitating art activities within a community setting; Community Art is collaborative and interactive by nature. This panel discussion will examine arts-driven approaches that foster creative engagement and accessibility within communities who are not immediate beneficiaries of contemporary arts practices. Bringing together local and global representatives from five different community art projects, organizations, and initiatives, the panelists will present their experiences and perspectives on the economic, cultural, and social impact art can have within local communities.
Moderated by Sanjna Kapoor, co-founder and director of Mumbai-based Junoon, the participating panelists include Daniel Connell, a practicing artist from South Australia and lecturer at the Adelaide Central School of Art, Ingrid Kellenbach, CEO, Adelaide Central School of Art, Navjot Altaf, artist, Deepika Sorabjee, Head, Arts & Culture, Tata Trusts, and Himanshu S, co-founder of Dharavi Art Room. 

Navjot Altaf is a multi-media visual artist whose practice negotiates various disciplinary mediums and boundaries. Since 1997, Altaf has been working in collaboration with indigenous artists and communities in Chhattisgarh in Central India. Her methodology ascertains the interactive aspects of collaboration, whereby the work emerges out of an extended dialogical interaction. Her numerous solo exhibitions have taken place in and outside India including participation at the KHOJ, New Delhi, India (2017), Kiran Nadar Museum of Art New Delhi, India (2017,), 11th Shanghai Biennale (2016), 2nd Kochi-Muziris  Biennale (2014), MMCA Korea (2013).

Daniel Connell is a practicing artist and lecturer at the Adelaide Central School of Art. He is currently a PhD candidate at the School of Art, Architecture and Design at the University of South Australia, where he is investigating portraiture as a socially engaged practice. Connell has been a finalist in the Doug Moran Portrait Prize, The Waterhouse Natural Science Art Prize, and The Fleurieu Art Prize. He has undertaken multiple commissioned projects for SALA Festival and OzAsia Festival and was invited to exhibit in the second Kochi Muziris Biennale (KMB) of Contemporary Art. 

Sanjna Kapoor is co-founder and director of Junoon. Invigorated by the energy and excitement of the arts, she spearheads the Arts at Play for Schools programme and often curates for eager audiences. In 2006 she initiated the creation of the India Theatre Forum network (ITF) for theatre practitioners and is currently a core team member and facilitator for SMART - Strategic Management in the Art of Theatre. In addition to being the first to introduce theatre workshops to Mumbai, she is also responsible for building Mumbai's Prithvi Theatre into an important, inviting cultural and artistic hub.  

Ingrid Kellenbach, CEO of the Adelaide Central School of Art since 2008, has been engaged with the arts over a span of 40 years. Through art production, management, and curation in public and museum sectors, Kellenbach's experiences through education, design, and exhibition, have reached audiences worldwide. As an artist, Ingrid's jewelry and photography are represented in the collections of the National Gallery of Australia, Queensland Art Gallery, Art Gallery of Western Australia, and Museum and the Art Gallery in Tasmania. She has held senior arts management and curatorial positions, including inaugural Executive Director of art on the Move, CEO of the Australian Exhibitions Touring Agency, Head of Exhibitions, Design and Travelling Exhibitions at the National Gallery of Australia.

Himanshu S. is the co-founder of Dharavi Art Room. Himanshu has taught art for over 15 years. After working with various communities and NGOs, he co-founded the Dharavi Art Room which has worked with over 6,000 children and women. Currently, he operates the collective 'Bombay Underground' and 'Art Room Foundation. Trained as a painter, his projects also involve interventions in public spaces and participatory community projects. He graduated with B.F.A honors from the Sir. J.J. School of Art, Mumbai in 2009. His group exhibitions include, 'A Brief History of Tomorrow: Part Two', Kitab Mahal, Mumbai (2009), 'The Duchamp Effect', One Shanthi Road, Bangalore (2009), and a solo exhibition 'this is himanshu s. maybe', at the Guild Art Gallery, Mumbai (2008). 

Deepika Sorabjee is Head of the Arts & Culture portfolio at Tata Trusts, bringing together her various interests towards working on community and sector impact in conservation, art education and the performing arts. She received her M.B.B.S. degree from Grant Medical College and the Sir J.J. Group of Hospitals many years ago before pursuing her passion for the arts. An independent writer on contemporary art and the city since 2009, she obtained a post-graduate diploma in Indian Aesthetics from Jnanapravaha, Mumbai in 2011, was a selector for the International Competition section for the Mumbai Film Fest (MAMI) between 2012 and 2014. 
In Partnership With: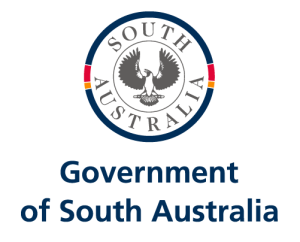 Event Details

Add to Calendar
20171106T130000
20171106T153000
UTC
Asia Society: Community Arts: Interpretations and Approaches
---