About Violence and Women: The Way Forward
VIEW EVENT DETAILS
After the horrific December incident in New Delhi and the strong and immediate response that reverberated around the world, this event provides a forum for diverse speakers to share their views on what we need to do to change the prevalence of deep and systemic issues of violence against women. Sharing a common stage, each speaker will address the topic through the lens of their particular field of work, allowing for the complexities of this subject to be explored. Their voices together will target the actions needed, the ways forward, and the many levels of action required to effect change.
Speakers
Vishakha Desai (Chair) is President Emerita of Asia Society. She is an Independent Director at Mahindra & Mahindra, Special Advisor to the President at Columbia University, and a Professor at Columbia University's School of International and Public Affairs. She previously served as Asia Society's Senior Vice President of Museum and Cultural Programmes, and as President of the Association of Art Museum Directors. Desai has built an international reputation for introducing contemporary Asian art to a broad audience and using it to illuminate historical trends and the development of society.
Flavia Agnes is a lawyer at the Bombay High Court and Founder of Majlis, a legal and cultural resource centre in Mumbai. She has appeared before the Sri Krishna Commission enquiry into the 1992 riots in the Indian cities of Mumbai and Berhampada. She has written and published extensively, including in the journals Subaltern Studies and Economic and Political Weekly, on the themes of how law relates to minorities, feminist jurisprudence, gender and women's movements. She is author of the book Law and Gender Inequality: The Politics of Women's Rights in India.
Rahul Bose is an actor, director, screenwriter, rugby player and social activist. He has acted in Hindi films such as Pyar Ke Side Effects, Thakshak and Jhankar Beats. He was named "Superstar of Indian Arthouse Cinema" by Time magazine for his roles in English August, his debut film, and Mr. and Mrs. Iyer. He is a former member of the Indian international rugby team and founder of the anti-discrimination NGO The Foundation.
Meera Isaacs has been with the Cathedral and John Connon School (CAJCS), Mumbai for over 34 years and was appointed its principal in 1996. CAJCS was ranked India's most respected day school in the EducationWorld-C fore India's Most Respected Schools Survey 2010. She was the 2004 recipient of the National Award for Teachers under the Ministry of Human Resource Development, Department of Secondary & Higher Education Scheme, Government of India.
Poorna Jagannathan is an international actor who has appeared in TV shows and films including Law & Order, Royal Plains, Numb3rs and Thanks for Sharing. In India, she is best known for her award-winning performance in Aamir Khan's Delhi Belly opposite Imran Khan. She is part of The Barrow Group, one of the premier theater groups in New York City, and is Executive Producer of a new theater production called The Jyoti Project, inspired by the rape of Nirbhaya in Delhi in December, 2012.
Nalini Malani is an artist whose work is influenced by her experiences as a refugee from the Partition of India, and who is committed to the role of the artist as a social activist. She places inherited iconographies and cherished cultural stereotypes under pressure. Her works have been shown in major exhibitions from India and Japan to Cuba and South Africa, and are represented in national museum collections worldwide. She has participated in several landmark exhibitions, such as Century City (Tate Modern, 2000) and Unpacking Europe (Museum Boymans-van Beuningen, 2001).
Stuart Milne, Chief Executive Officer of HSBC India, joined the Bank in UK in 1981. Till recently he was Country Manager of Japan, in which role he served as President and Chief Executive Officer of The Hongkong and Shanghai Banking Corporation Limited, Chairman of HSBC Securities (Japan) Limited and Chairman of HSBC Global Asset Management (Japan) K.K. He has worked across businesses in European, West Asian, American and Asian markets. In 2001, he was appointed head of institutional banking for the Asia-Pacific region.
Roopa Purushothaman is a Managing Director and Head of Research for Everstone Capital Advisors, and Founder of Avasara Academy, a progressive secondary school that educates girls of exceptional promise. Prior to joining Everstone, she worked as Vice President and Global Economist at Goldman Sachs, where she published papers on topics including long term growth, global trade and migration in the BRIC nations. She is a member of the Prime Minister's advisory committee for JNNURM (Jawaharlal Nehru National Urban Renewal Mission).
Mala Ramadorai is a classical musician with extensive experience in Carnatic and Hindustani music. She is passionate about creating awareness on Indian culture and conducts a series of workshops on Indian music, including a series for children, MusiKi. She is a former history teacher and was Vice Principal of Bombay International School. She is now Chairperson of the Academy for Children with Special Learning Disabilities.
Anami Roy has been a Non-Executive Director of HDFC Bank since 2011. During his 38 years with the Indian Police Service (IPS), he has held a range of assignments in Maharashtra and with the Government of India. He retired in 2010 as Maharashtra's Director General of Police. His areas of specialization include policy planning, budget, recruitment, training and other finance and administration functions. He also served as Director General of the Anti-Corruption Bureau, in which capacity he initiated a policy document on vigilance matters for the government of Maharashtra.
Duru Shah is the Chairperson of Gynaecworld and Gynaecworld Fertility Clinic, and is a Consultant to several hospitals in Mumbai. She has served a member of the Ethics Board of the International Federation of Gynaecology and Obstetrics (FIGO), and has won several awards including the Twenty Top Women Achievers of Indian Healthcare and the FIGO merit award. She has been a part of SNEHA's "Break the Silence on Violence" Activism Programme and has worked to sensitize and orient ObGyns to the important role they can play to manage adolescent sexual abuse and sexual violence.
Shubhangi Shinde is a former member of Akanksha Foundation's Service Learning Programme. She graduated with a degree in Economics from SIWS college, and now works for Arpan, an NGO working against child sexual abuse. As a teacher and trainer, she conducts talks to raise awareness about the issue and teaches children personal safety measures against sexual abuse.
Hussain Syed is former student of the Akanksha Foundation's learning centres and former member of its Service Learning Programme. He is now a Gandhi Fellow at the Kevalya Education Foundation, working as a Programme Monitor to build the capacity of BMC schools. Previously, he worked with Praja on gathering information through the Right to Information Act for civil society.
The Women of Asia series promotes the collaboration and leadership of accomplished women through a range of informative and network building forums that facilitate the sharing of best practices, critical issues and personal experiences. Other programmes under this series include a roundtable on women and leadership with Hong Kong's Secretary for Development Carrie Lam, and the India premiere of the 2012 Oscar-winning film Saving Face. Our series of International Women's Day events include the India premiere of Salaam Dunk and a discussion on gender and power.
RSVP REQUIRED: asiasociety@asiasociety.org.in (priority will be given to Asia Society members)
In partnership with: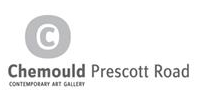 Event Details
6 - 8:30 p.m.
Chemould Prescott Road gallery, 3rd floor, Queens Mansion, G. Talwatkar Marg, Fort, Mumbai - 400001

Add to Calendar
20130207T123000
20130207T150000
UTC
Asia Society: About Violence and Women: The Way Forward
Chemould Prescott Road gallery, 3rd floor, Queens Mansion, G. Talwatkar Marg, Fort, Mumbai - 400001
---