The Bi-Continental Legend: Tagore's Impact on the World
MUMBAI, June 20, 2013 — Renowned South Asian scholar Dr. Sugata Bose celebrated the life and legacy of Rabindranath Tagore in a discussion highlighting The Last Harvest: Paintings of Rabindranath Tagore, a mammoth exhibition of works celebrating the legend's 150th birth anniversary which was on view at the National Gallery of Modern Art in Mumbai. Dr. Bose, Gardiner Professor of History at Harvard University, chronologically unraveled the complexities of Tagore's work and his significant role in the world of art, literature, politics and philosophy. The discussion brought together an audience of more than 150 Tagore fans and followers who were eager to gain insight into the life of the prolific leader.
Dr. Bose's engaging presentation on Tagore included anecdotal references, images of his paintings and excerpts from his prose. Dr. Bose eloquently read and sang Tagore's poetry, encouraging an enchanted audience to participate. His literary discussion on Tagore, the first non-European to win the Nobel Prize in Literature, highlighted the variety of themes Tagore explored. Dr. Bose also spoke about Tagore's great love for the city of Bombay, which he visited many times and wrote about extensively.
Tagore had ambivalent feelings toward the Western world. As Dr. Bose quoted: "He had described America as an unripe fruit with an acidic taste." Tagore was both astounded and inspired by the liberal ideologies of the great visionaries of his generation whom he mingled and collaborated with, including Paul Klee and W.B. Yeats. Tagore's experiential learning led to his pursuit of universalism, in which he hoped to bridge relationships between his "Eastern" home of West Bengal and the newly admired West.
Dr. Bose described Tagore's art and devotional writings as a mode of communication to convey his yearning for family and country as he attempted to connect cross-sections of his life. He shed light on Tagore's artistic inspiration as it related to his surroundings and historical setting. The audience followed the evolution of Tagore's art as Dr. Bose explained the broad range of thematic categories of work, one of them being the "Indian theme of selfless womanhood," in which Bose highlighted the warmly-tinted works as being inspired by Japanese wash technique and which also overlapped with Tagore's subject matter of choice — his recently deceased sister-in-law Kadambari Devi. The showcase of Tagore's art included images and symbols of Indian heritage as well as some of Tagore's improvised sketches. Dr. Bose offered an analytic perspective on Tagore's artistic style, referring to the spontaneity of Tagore's paintings which were largely introspective.
The programme concluded with an Q&A session in which the audience discussed and debated questions ranging from art to poetry. Dr. Bose was successful in contextualising Tagore's life and work within a sociopolitical framework, touching upon the Swadesi movement in India and post-World-War era of the West, saying that after his stint in America and Europe, Tagore departed from Indian ideals and leaned more towards universalism. Dr. Sugata Bose was able to illuminate a fresh, inspiring perspective on the profound influence of Rabindranath Tagore on modern society, as well as successfully introduce the audience to a man who was known to all but understood by very few.
Watch: Highlights from Dr. Bose's talk (9 min., 55 sec.)
A collaborative report by Aliya Bhatia, Intern, Asia Society India Centre and Freya Birdie, Programme Officer, Asia Society India Centre
Presented in partnership with: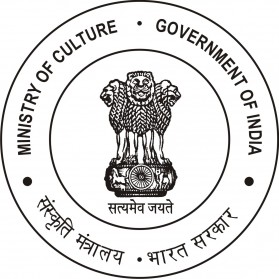 Related link:
Rabindranath Tagore: The Last Harvest (Asia Society Museum exhibition)