Film Education Week
March 26 - 30, 2014
Asia Society Hong Kong Center and New York University Tisch School of the Arts proudly bring this film education week to showcase 15 film works by Tisch Asia's students or alumni, and to enhance the discussion about contemporary film education. The week begins with a presentation at the Asia Society by Mary Schmidt Campbell, Dean of New York University's Tisch School of the Arts. A forum focusing on film education will be held at the brand new multiplex cinema at Kowloon Bay. From March 28 to 30, 15 screenings will demonstrate the talents of emerging directors as well as famous directors (Oliver Stone and Brett Ratner) by telling us stories about Asia. All screenings are held at the Miller Theater, Asia Society Hong Kong Center.
Tisch Asia, the Tisch School of the Arts' acclaimed campus in Singapore, opened in 2007 and has been a model of artistic and academic excellence. Almost 200 students and faculty from around the world created new work from the school's post in southeast Asia. The work, which you will see this week, has been recognized by leading festivals worldwide.
As one of the eleven centers of The Asia Society, The Asia Society Hong Kong Center (the "Hong Kong Center") was established in 1990 by a group of Hong Kong community leaders, led by Sir Q.W. Lee, the honorary chairman of Hang Seng Bank. In February 2012, the Hong Kong Center established its new permanent home in Admiralty, Hong Kong. Through conservation, rehabilitation and adaptive re-use of a group of historic structures on a former British military site, the new center premises combines heritage conservation with a distinctive modern aesthetic, complete with world-class arts, performance and conference facilities. These facilities enable Hong Kong Center to offer an even broader selection of programs in the form of lectures, performances, film screenings and gallery exhibitions to members of the public.
---
Film School: Incubators of International Creativity
Evening Presentation by Dr. Mary Schmidt Campbell, Dean, New York University Tisch School of the Arts
March 26, 2014
Drinks Reception at 6:30 pm
Presentation at 7:00 pm
Close at 8:00 pm
For the past several years, the Tisch School of the Arts has witnessed the rapid growth in the number of non-US citizens enrolled in its renowned graduate film programs - both in Singapore and in New York. The result has been an increasing number of films with internationally diverse creative teams and an ever widening range of narrative content shot at locations all over the world. Dr. Mary Schmidt Campbell, Dean of New York University's Tisch School of the Arts for the past 22 years, will present the current state of global filmmaking at Tisch and NYU, and identify the specific skills this type of filmmaking engenders in the filmmakers. Using clips of films made at Tisch Asia and Tisch New York, Dean Campbell will discuss the value of film schools as international creative incubators.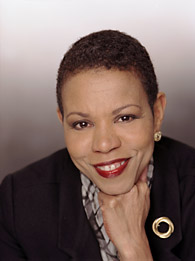 Dr. Mary Schmidt Campbell has been a leader in the cultural life of New York City for over 35 years. She has served as Curator, Museum Director and Cultural Affairs Commissioner for the city of New York, Dean for over two decades at New York University's Tisch School of the Arts and Associate Provost for the Arts at NYU. While Dean, she held the voluntary public positions of Chair of the New York State Council on the Arts. In 2009 Dean Campbell was appointed by President Barack Obama as the Vice Chair of the President's Committee on the Arts and Humanities - a non-partisan advisory committee to the President of the United States on cultural matters. In that role she has been active in the development of arts in education policy and programs. Dean Campbell is co-author of "Harlem Renaissance: Art of Black America" and "Memory and Metaphor: The Art of Romare Bearden, 1940-1987". She is co-editor of "Artistic Citizenship: A Public Voice for the Arts". Dean Campbell is close to completing a cultural biography of Romare Bearden for Oxford University Press. She lectures widely on African American art, urban cultural policy, arts in education and leadership issues. Dean Campbell sits on the board of the Alfred P. Sloan Foundation and The Public Theater/New York Shakespeare Festival. In 2001 she was inducted into the American Academy of Arts and Sciences.
---
Film Education in the 21st Century Forum
March 27, 2014
Panel Discussion from 2:00 - 5:00 pm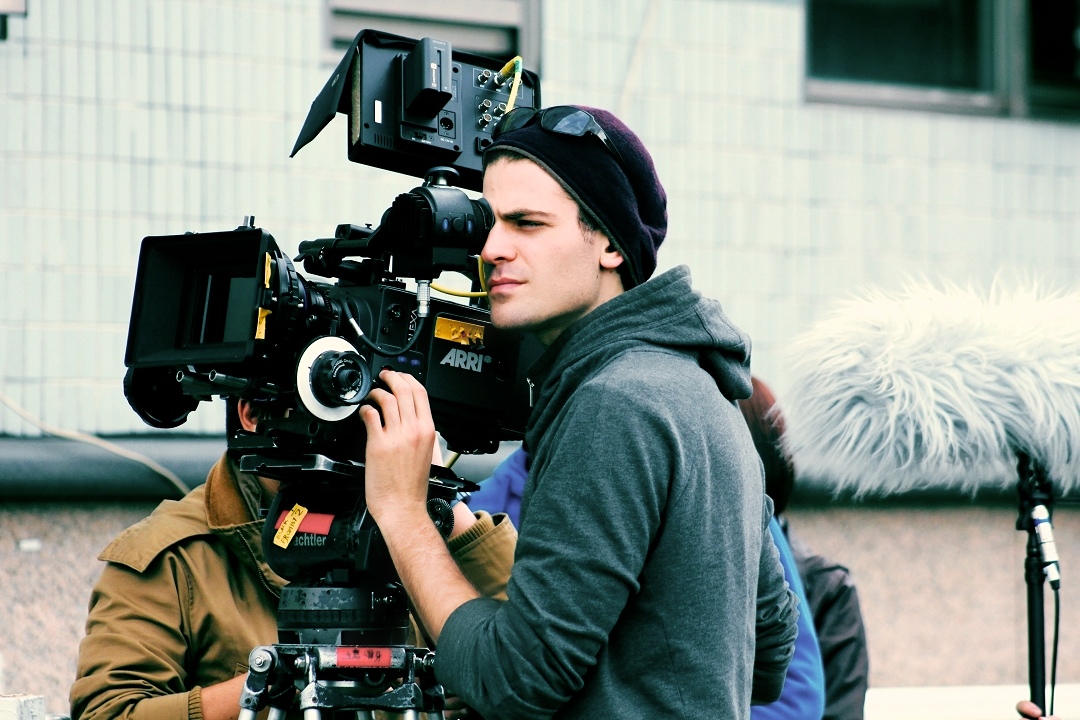 How can film schools best train students for the new global marketplace? Looking at the work of students from Tisch Asia and Hong Kong Baptist University, professors from the two institutes will share their strategies of student training as well as the rationales behind it. The forum will also include film industrialists, presenting their observations on the changes in the global film marketplace and explaining what they are seeking from film education. Hong Kong renowned filmmaker Andrew Lau will also share his experience in shooting an English/Chinese language film in NYC produced by Martin Scorsese.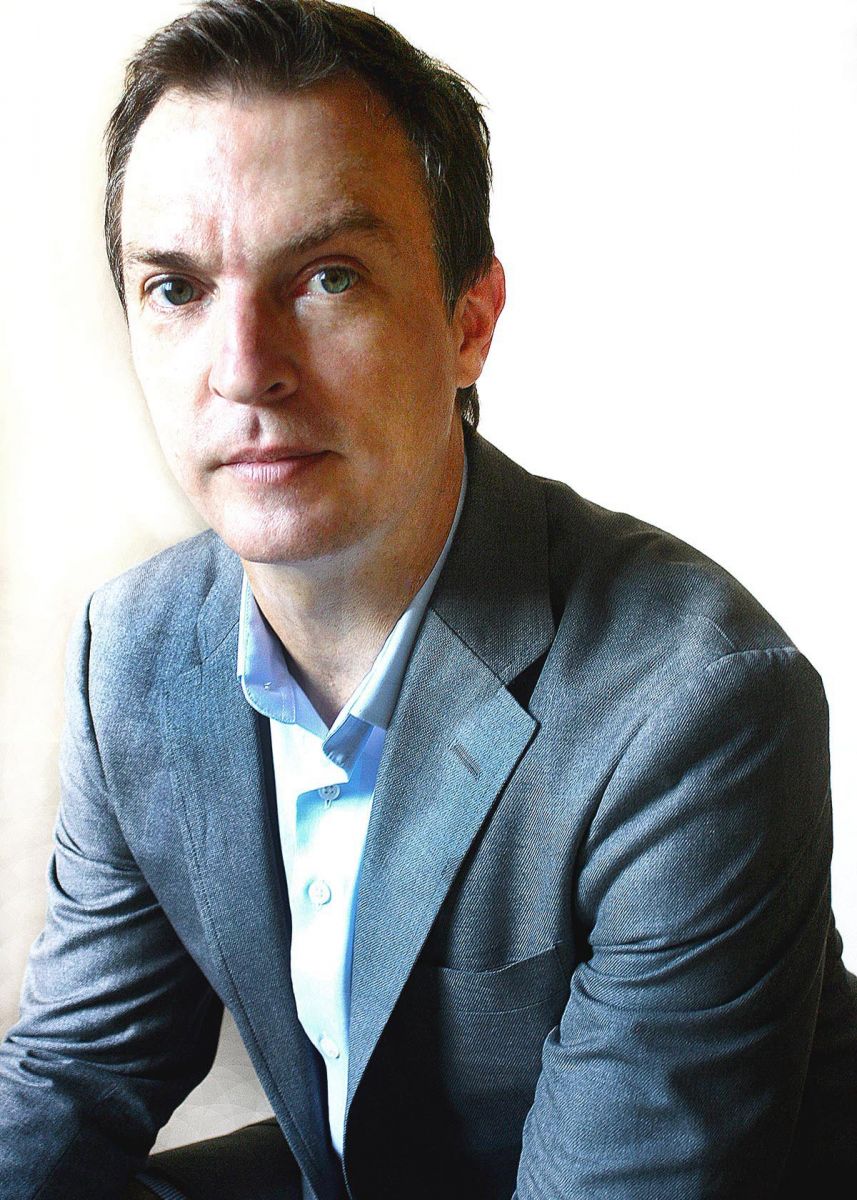 Michael Burke is Associate Dean and Chair of the Graduate Film Department at New York University Tisch School of the Arts Asia in Singapore. Michael's first feature, "The Mudge Boy" (Showtime Independent Films/Strand Releasing), premiered in the Dramatic Competition at the 2003 Sundance Film Festival, won the Outfest 2003 Grand Jury Award, and was released theatrically to critical acclaim in 2004. Michael was selected for both the Sundance Institute Writer's and Filmmaker's Lab 2000. He is the recipient of the 2001 Richard Vague Production Grant, the American winner of the 2000 Sundance/NHK International Filmmakers Award, Special Jury Award at the 1999 Sundance Film Festival and the 1999 NYU First Prize Wasserman Award. 
---
Prof. Cheuk Pak Tong, Director of Baptist University Academy of Film, has engaged in research on Film and Television in recent years. His latest research focuses on Hong Kong Television and Globalization. His articles were widely published in local and overseas press and journals. Published books include "Hong Kong Film Genres" (with Law Kar and Ng Chun Bong), and "The Empire of Shaw Brothers – The Imagination of the Cultural China" (with G.F. Liao and S.S. Yung). As a senior producer and director of Telemovies Division at Television Broadcasts Limited (TVB), he also produced a number of drama as well as feature films.
---

Cecil Yow is currently the Executive Producer of Hao Han Global where he is in charge of promotions and product tie-ins for film and TV. At Hao Han Global, he is exploring entertainment marketing and finding alternative ways to finance movie projects through product placements. He is a media maverick for HK and China, having worked in the fields of advertising, TV, film and music. He was formerly CEO of RoadShow Advertising (Beijing) Co. Ltd., CEO of Yuanchuan Advertising Ltd., Managing Director for China Star Entertainment and Managing Director for Leo Burnett China Ltd.. 
---
Stephen Lam is Managing Director of the Sil-Metropole Organization Ltd. and Executive Producer for many film projects in HK and China. He has vast experience in the industry, having played an instrumental role in blockbusters such as "Hero", "Blood Brothers", "Lust Caution" and "The Grand Master". He is a sought-after producer for HK and China co-productions. He was the brainchild behind getting "Lust Caution" past Chinese film censors. In 2014, he is steering six co-production projects in China.
---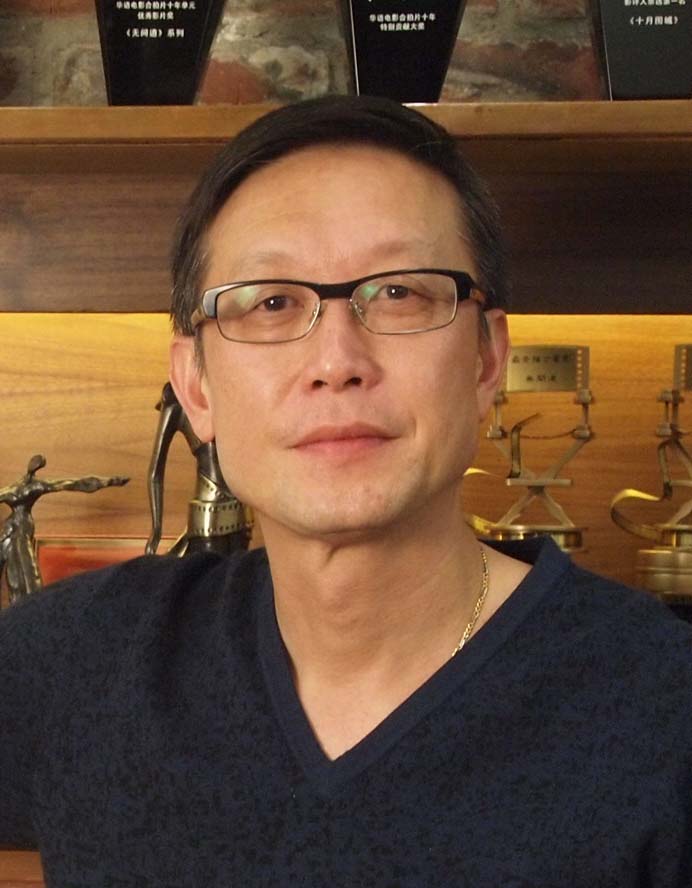 Andrew Lau Wai-keung took an early interest in photography and began working as a cinematographer in the mid-1980s. Wong Kar-wai's "As Tears Go By" earned Lau his first Hong Kong Film Award nomination for Best Cinematography, and he soon became a director. Breakout success arrived with Lau's "Young and Dangerous" films which took Hong Kong's iconic triad genre and infused it with a youthful, neorealist sensibility. Lau directed numerous commercial hits over the past decade, including the most acclaimed blockbuster "Infernal Affairs", which earned Lau and co-director Alan Mak a Hong Kong Film Award for Best Director.
---
Gabrielle Kelly is Associate Professor at NYU Tisch Asia. Born in Ireland and educated in England with a BA in American Studies from the University of Sussex and an extensive filmmaking career in the USA, she is a screenwriter and producer of diverse content for the global marketplace who also teaches in international labs and film programs. She is the recipient of two Fulbright Awards: one in screenwriting at TNUA, Taiwan and the other as writer/mentor in the screenwriting/producing Lab for the ASEAN Independent Cinema Project in the Philippines.
---
Tim Hunter joined the British Academy of Film and Television as head of learning and events in 2008. Since then he has overseen the expansion of the Academy's educational offering to a nationwide yearly calendar of 250 distinctive learning events, underpinned by high quality learning resources and delivered to a broad online audience through BAFTA Guru.
---
S. Alice Mong became Executive Director of Asia Society Hong Kong Center (ASHK) in August 2012. She served as consultant to ASHK in preparation for the February 2012 opening at its new home in Admiralty at the former British explosive magazines. Prior to ASHK, she worked in New York for almost a decade in the non-profit sector in senior management positions. (Moderator)
* Shuttle bus available at Wan Chai, please email programhk@asiasociety.org for details.
Presented by 

---
Evening Screening & Discussion with Chun-Yi Hsieh, Director and Jordan Schiele, Cinematographer
March 28, 2014
Registration at 6:15 pm
Screening & Q&A at 6:30 pm
Close at 8:30 pm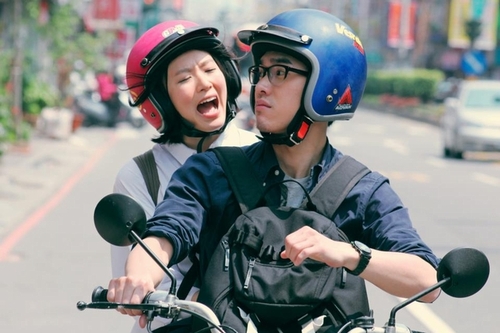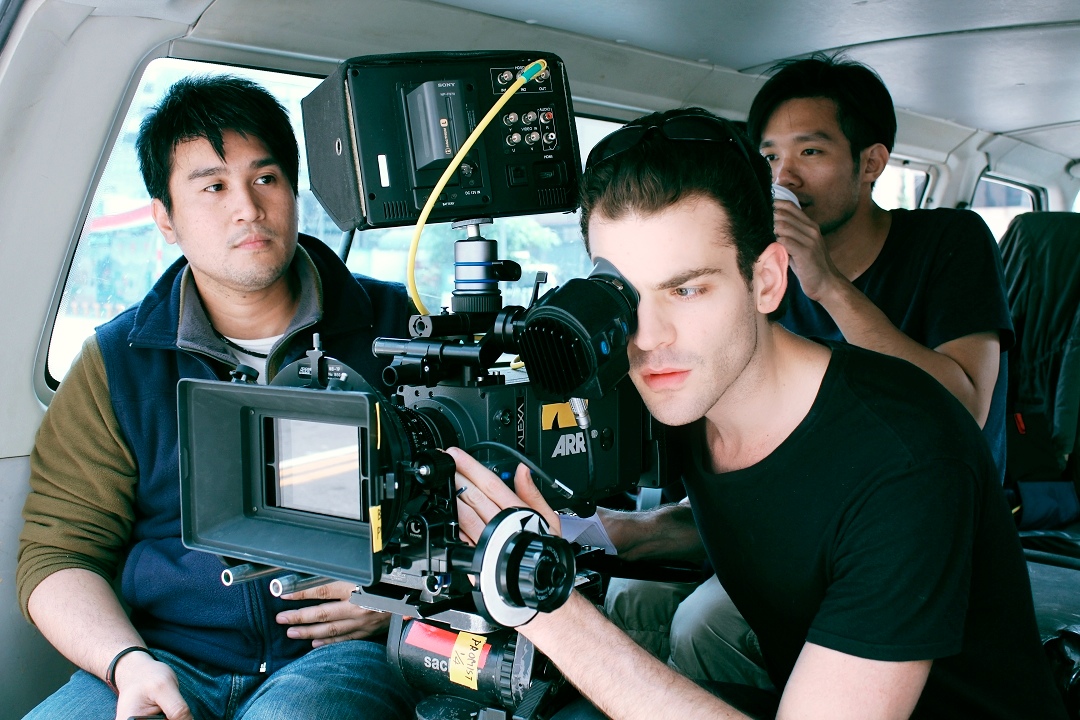 Chin Lang, a girl from Beijing, goes to Taipei to find her grandmother's first love in Taiwan. A-Zheng, a Taiwanese civil servant is on the brink of demotion as he fails to write a convincing book of etiquette about China-Taiwan relations. They meet at a food stall when Chin Lang is arguing with the stallholder, and A-Zheng volunteers to be her guide in exchange for her help on his book. The pair embark on a comical and poignant search and gradually fall in love.
Taipei-born director Chun-Yi Hsieh is a graduate of NYU Tisch School of the Arts Asia. His films have been screened at festivals around the world including Tribeca, Palm Springs, Toronto and many others. He won the prestigious Directors Guild of America Student Film Award – Best Asian American Student in 2011. "A Political Romance," his first feature, had its international premiere at the Far East Festival in May 2013 and was released theatrically in Taiwan in September to positive reviews. He is intent on making films with humanistic values that explore real social issues and relationships.
Cinematographer Jordan Schiele was born in Brooklyn, New York. His first film experience was working on film sets in Shanghai. After receiving a BA in legal studies and Mandarin Chinese, he graduated from NYU Tisch Asia with a dual concentration in cinematography and directing. His work as a cinematographer has premiered at Cannes, Tribeca, Locarno and Tokyo film festivals. His directorial work has twice received the Special Jury Award at the Rome Festival; once with Luca Guadagnino, 2011, and again with Wong Kar Wai in 2012. His short films have been awarded in Locarno, 2013, and Vancouver, 2011. His feature film script, "Dog Days" was selected for the Residence of the Cannes Film Festival 2013, where he also directed the short film, "A New Kind of Love" for Louis Vuitton featuring Sofia Coppola and Fan Bing Bing.
---
March 29, 2014
Registration at 2:15 pm
Screening & Q&A at 2:30 pm
Close at 5:00 pm
PAGPAG by JP Su
Philippines, 2013, 15 mins
A foul-mouthed 'pagpag' - garbage food vendor - seeks a better life for her orphaned granddaughter and financial relief for herself, by putting the girl up for adoption.
Born and raised in the Philippines, JP Su is an award-winning U.S.-based filmmaker, and has produced news and feature programming for major media outlets around the world including BBC World, Brazil's Globo Network, Norway's NRK Hortaland and the Philippines' ABS-CBN. His latest short documentary, "The Caregiver" won a 2012 CINE Golden Eagle Award. The Directors Guild of America recently named him Best Asian-American Filmmaker for his short fiction narrative "Pagpag." "Smell A Memory", his first directorial project with ad agency JWT Singapore, was a finalist in the 2013 Cannes Lions Awards and won the Silver AdStar award. He received the 2013 Harvest of Honors Award (Ani ng Dangal) from the Philippine government in recognition of his artistic achievements, and was named one of the outstanding Filipino artists in the field of cinema. Su is currently preparing his first feature length film "Fanny and Raul", a dark comedy drama set for production in 2015.
MANILA RUNNING by Anuj Gulati
Philippines, 2012, 14 mins
On a trip to the Philippines, Jacques, a French national, finds that running from situations only leads him into bigger trouble, and ultimately to a bizarre experience that he never could have imagined.
An MFA candidate in Film at New York University Tisch School of the Arts Asia, Gulati has written for, and directed a broad range of short form content, which includes commercials, short films, documentaries and music videos. He has produced and directed work for BBH Singapore, Spinn, DreamForest Stories and CreativesAtWork, delivering quality content to brands like Google, Keppel, 3M and Singapore-based web channel, happy- tv.com. "Manila Running", premiered at the Clermont-Ferrand International Film Festival 2012 and won best film at the NYU First Run Film Festival 2012, where it also garnered awards for achievement in directing, editing, producing, cinematography and acting. His short films have screened at over 20 film festivals worldwide, including Singapore, USA, Australia, Georgia, Spain, Italy, France, Philippines, Ireland and Taiwan. 
SPRINGTIME by Erica Lui
Taiwan, 2013, 13 mins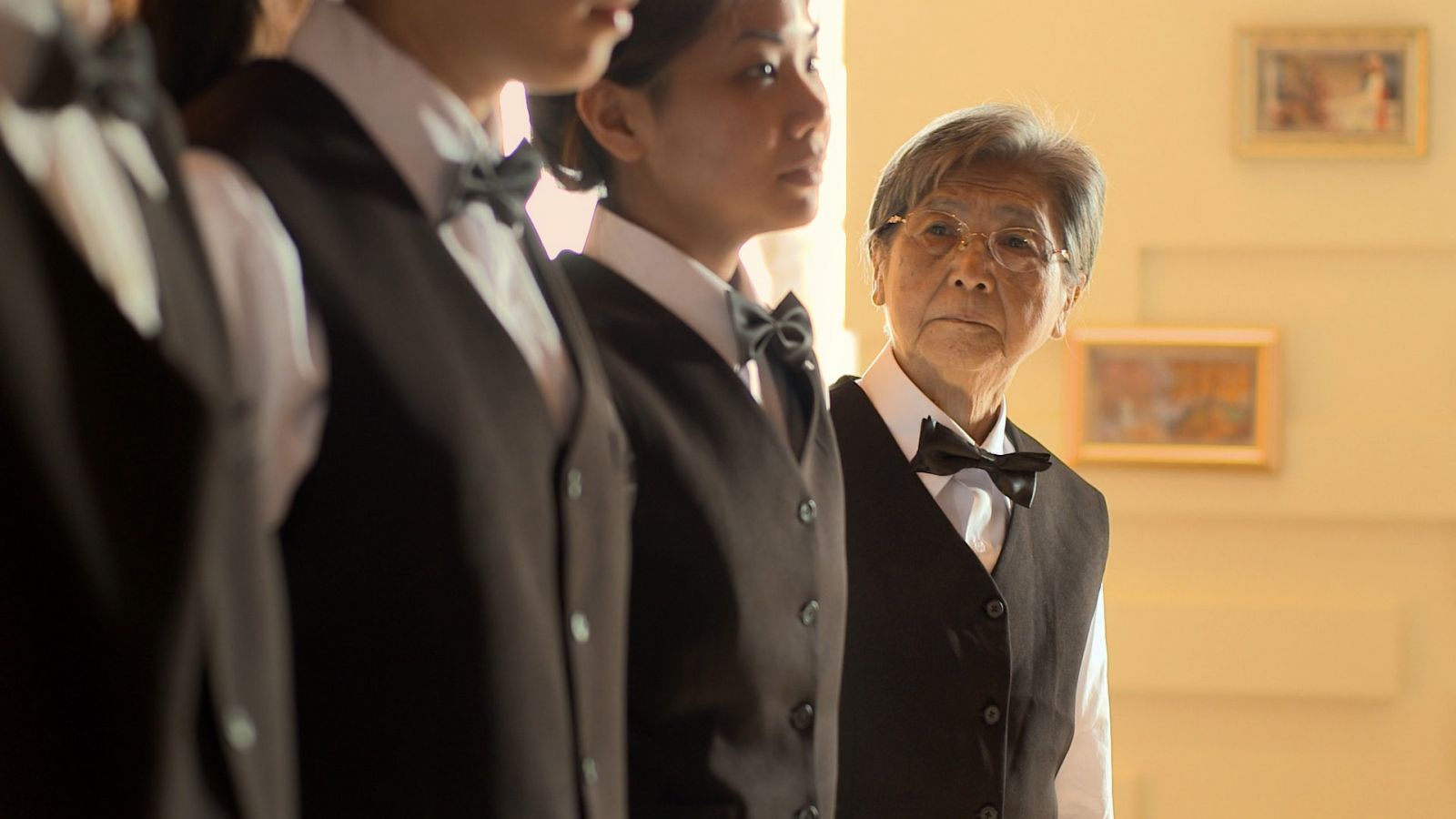 Xiao Zhu is an 86-year-old pork floss maker who quits her shop in rural Taiwan to head off to the big city to find her "springtime."
Currently pursuing her MFA in film production at NYU Tisch School of the Arts Asia, Lui double-majored in history and political science at UCLA and nearly went to law school before realizing her true calling was in film. Before coming to Tisch Asia she spent several years working as a freelance photographer and graphic designer, her favorite typefaces being Avenir and Futura. Although she is a die-hard Angeleno, she has also spent extended amounts of time in London and Beijing. As a cinematographer, she has shot documentaries and short films throughout Asia, including Indonesia and the Philippines.
SAHASI CHORI (BRAVE GIRL) by Erin Galey
Nepal/India, 2013, 20 mins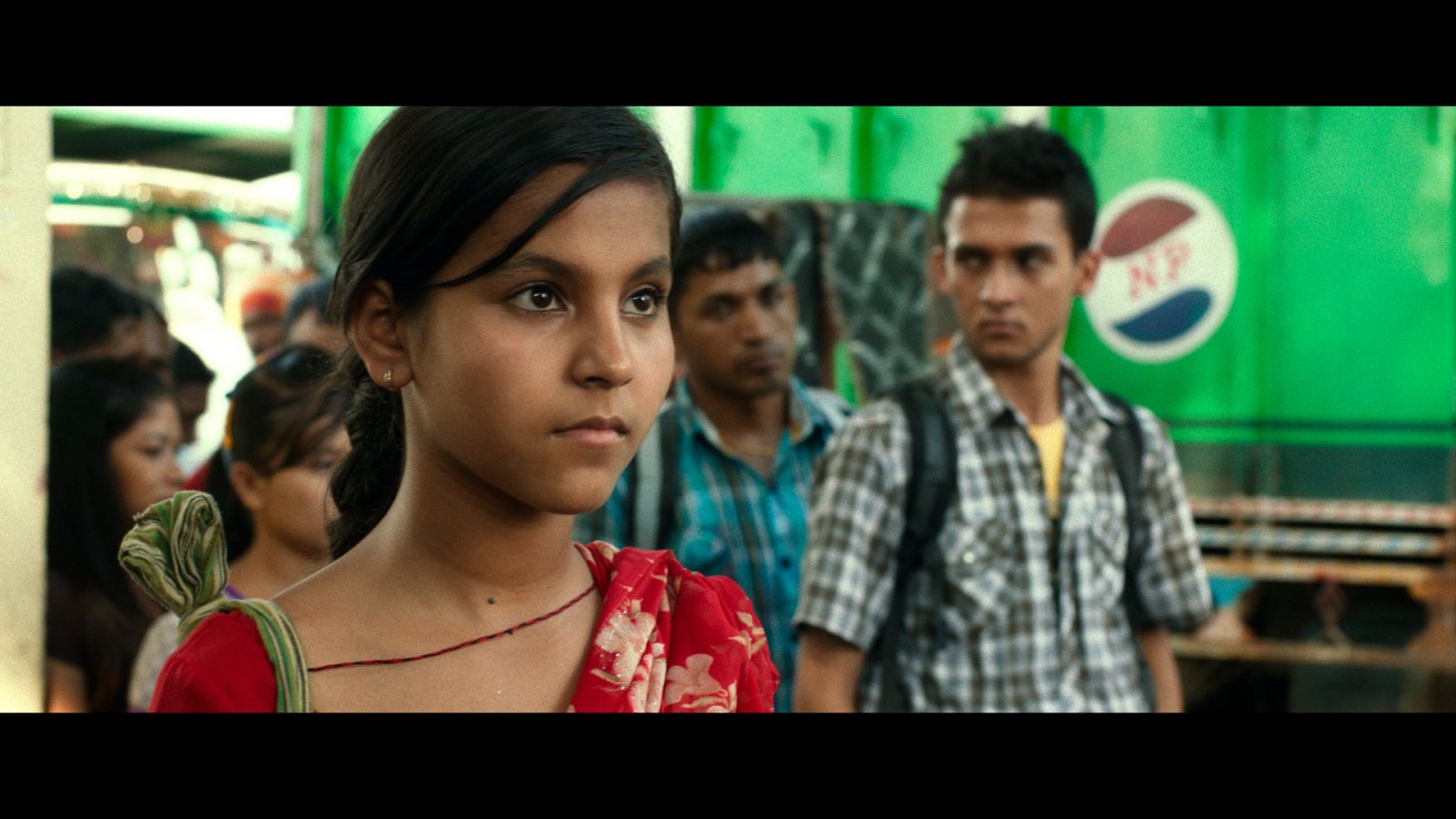 Bhumika, a curious and determined 13-year-old Nepali girl in search of adventure, leaves her Himalayan village for the first time, only to discover the city is not what she imagined, and her friend Krishna is keeping a secret that may change her life forever.
An American filmmaker, cinematographer and producer, Galey enjoys making films about adventurous characters in remote places. She holds a BA in playwriting from Brown, and after directing a short documentary on roller derby in Austin, Texas she realized she wanted to make her own films, and went on to study at NYU Tisch Asia. Her thesis film "Sahasi Chori" (Brave Girl), premiered at SXSW 2013, screened at the Director's Guild of America, won multiple awards, and was recently signed for distribution with Shorts International and iTunes. The greatest personal achievement with the film for Galey however was when it screened for 97 Nepali girls in Kathmandu & Chitwan, Nepal, who had never been on a bus, and who, as a part of a career charity conference through "Empower Nepali Girls," were able to discuss trafficking after a viewing of the movie. She works and lives in Los Angeles.
RECOLLECTIONS by Nathanael Carton
Japan, 2013, 12 mins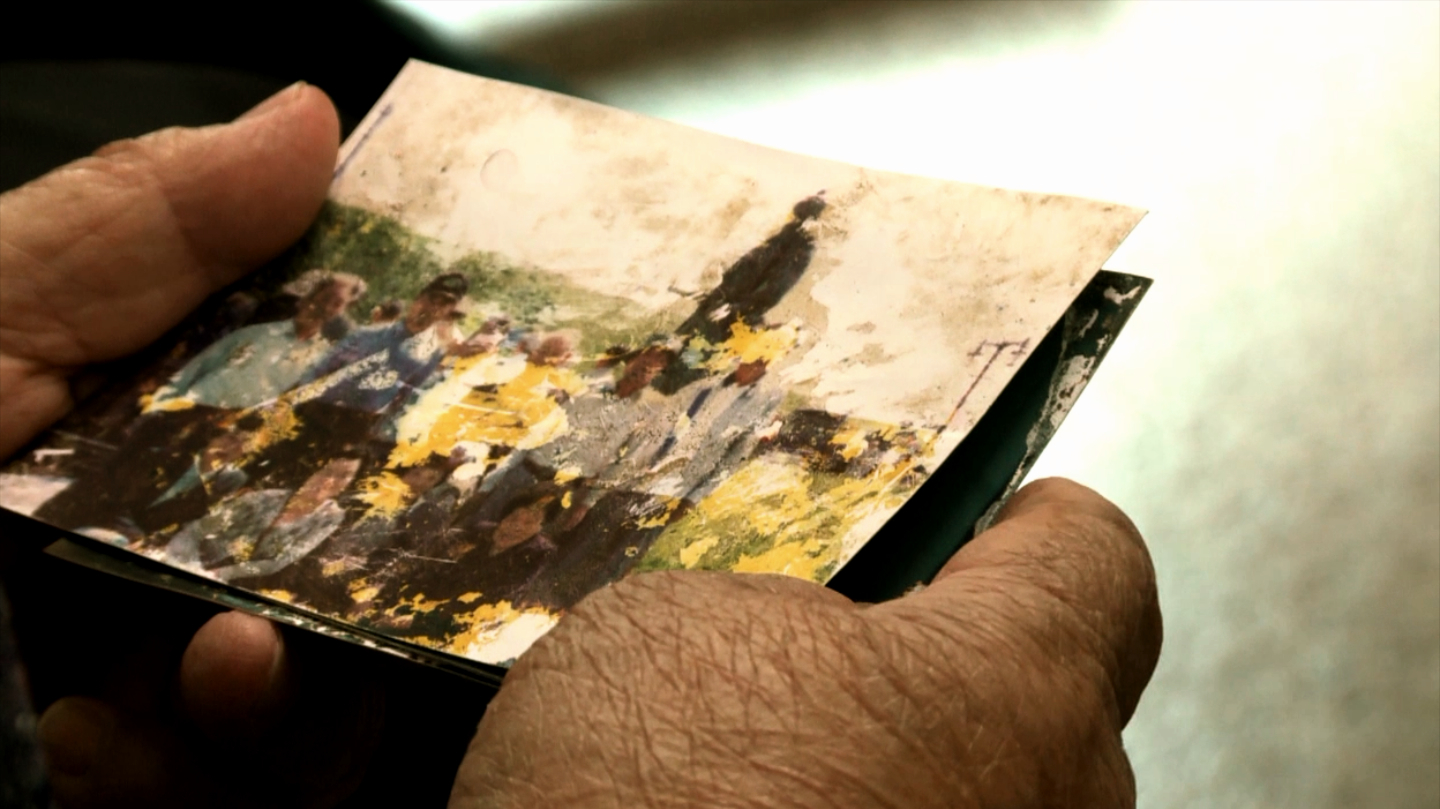 A community of tsunami survivors holds onto its existence through pictures recovered from the debris.
A French filmmaker with roots in Japan, Carton graduated from NYU Tisch Asia with a major in directing. His first documentary 'Jonathan's Home' received the Grand Jury Award at Palm Springs Shortfest. His next short film, 'Suu and Uchikawa' set in Japan, premiered at the Cannes Film Festival 2013. 'Recollections', his latest film, was part of the 2014 shortlist for the Academy Awards in the Documentary Short Subject category. Currently he is living in Tokyo, directing a 6-month weekly series for Japanese television and developing projects set in Asia and his native France.
MICHAEL AND MARIE by Oliver Stone
USA, 1972, 26 mins
Oliver Stone's NYU student film is a black-and-white experimental dramatization about two young lovers and their search for the man who is causing a metaphysical plague in the city.
H'MONG SISTERS by Jeff Wong
Vietnam, 2013, 13 mins
When teenage sisters in a Vietnamese mountain village take a Western backpacker under their wing, romanticized notions of cross-cultural understanding are undermined by the modern realities facing these vulnerable tribes.
Growing up in cosmopolitan Vancouver as the son of Chinese immigrants, Wong had always wanted to explore his roots in Asia. After screenwriting and photography at Columbia University, he was accepted to Tisch Asia in Singapore and spent three months in Vietnam developing and producing the much awarded short film "H'mong Sisters". Through a chance meeting, the film attracted the talent of Phùng Hoa Hoài Linh, an up-and-coming 13-year-old actress whose work has already been recognized by film festivals around the world, including winning Best Actress at Dubai International Film Festival. Believing strongly in the transformative power of cinema, he hopes to give voice to under-represented communities around the world. He is currently developing a feature film based on the short "H'mong Sisters.'
---
March 30, 2014
Registration at 2:15 pm
Screening & Q&A at 2:30 pm
Close at 5:00 pm
MY FATHER'S TRUCK by Mauricio Osaki
Vietnam, 2013, 15 mins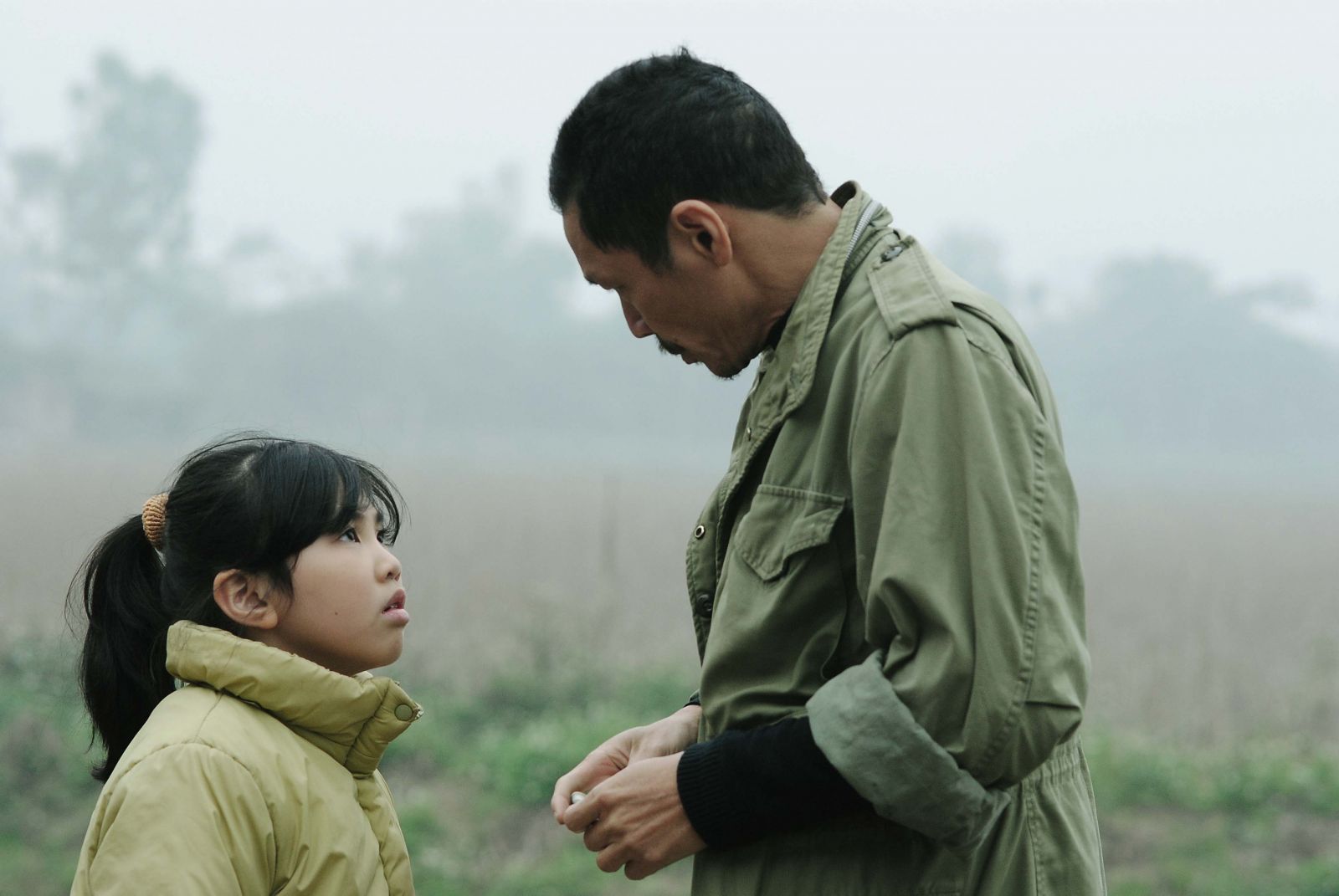 When 10-year old Mai Vy skips school to help her father on a journey into the countryside of North Vietnam, she is soon confronted with shades of morality and some harsh realities as she learns how things really are outside the classroom.
Mauricio Osaki was born in São Paulo, Brazil, where he started his career directing short films and working in feature projects as assistant editor and post producer at major film companies. At New York Tisch School of the Arts Asia, he completed his short film "My Father's Truck" which premiered at the Berlin Film Festival in 2012 and has won numerous prizes at film festivals around the world. He currently lives in Brazil where he is developing his first feature film. 
EGG by Chris Martin
Korea, 2012, 12 mins
How much will someone change to hang on to the one they love? When Tim's girlfriend, Hyun-Ju, won't marry him because he's not Korean, there's only one way to win her back … become Asian.
A filmmaker currently based in Los Angeles, and a graduate of New York Tisch School of the Arts Asia, Martin has spent the past seven years in Asia working and studying, primarily in Korea and Singapore. Currently he is directing commercials and music videos, working on his next short and hoping someone wants to help him finance the feature version of "Egg".
MO IKKAI by Atsuko Hirayanagi
Japan, 2012, 14 mins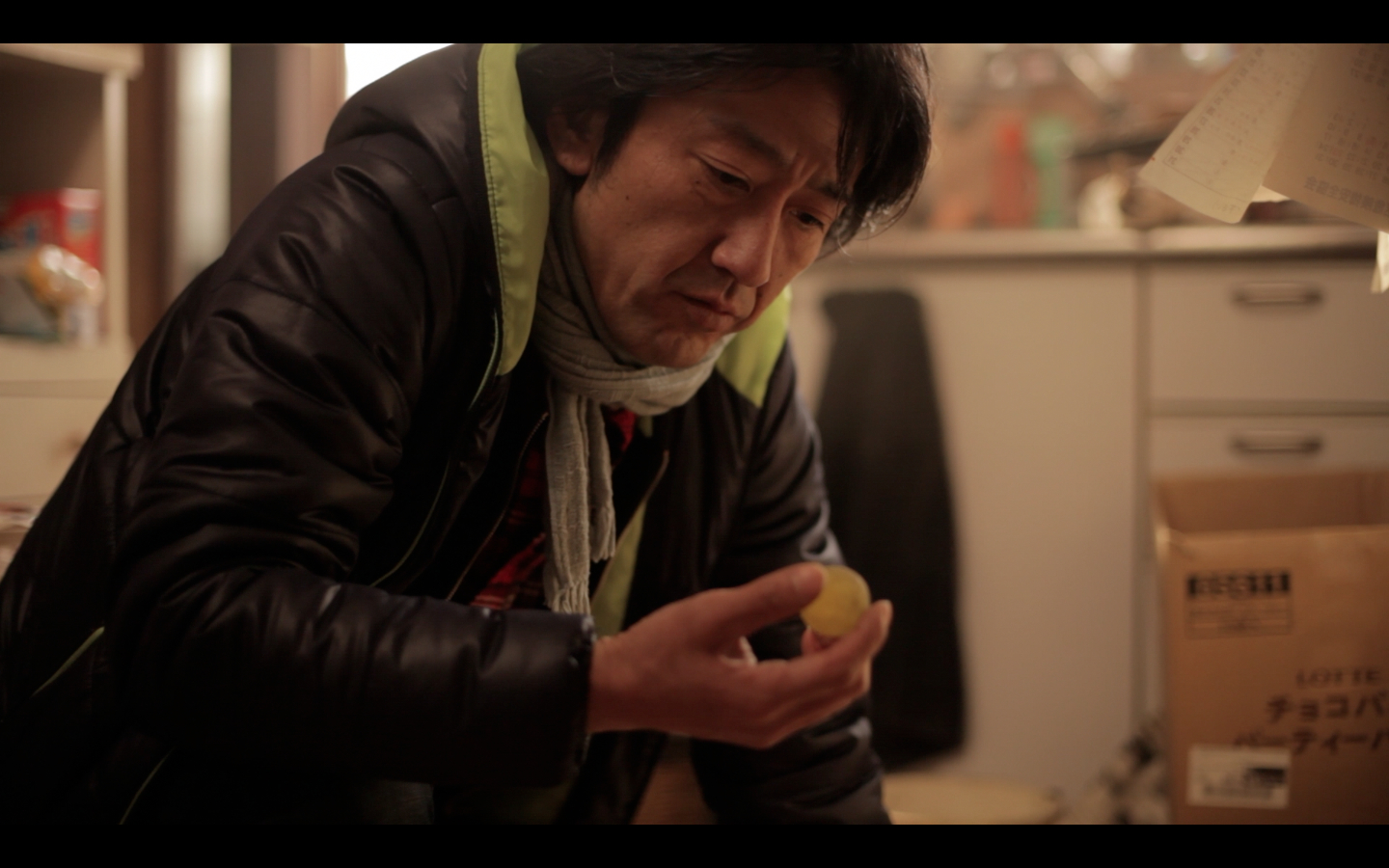 After fifteen years in the United States, a guilt-ridden son returns to his childhood home in Tokyo, to tell his mother that he can finally make her proud. Unbeknownst to the outside world, he has come too late for his mother, or so he thinks.
Born and Nagano and raised in Chiba, Japan, Atsuko Hirayanagi is a recent graduate of NYU Tisch School of The Arts Asia with an MFA in Film Production. She attended Tisch Asia on a Cathay Scholarship, a three year full-merit scholarship awarded by the Singapore Cathay company. Her short films have played at numerous film festivals, including Clermont-Ferrand and Tokyo Short Shorts Film Festival, where her short film, "Mō Ikkai" won the Grand Prix as well as the Japan Competition Best Short (Governor of Tokyo Award) and the Audience award.
MONG by Yanqiu Fei
China, 2013, 12 mins
After being rejected by the police academy, Mong, a young man trying to find himself, is pushed to the edge as he fails to find comfort in his family or the world around him.
Born and raised in China, Yanqiu Fei wanted to be a storyteller since she was a teenager. After studying journalism in China, she came to Tisch Asia to study film production. She has made three short narrative films and one short observational documentary and has been working on films shoots in India, Hong Kong, Taiwan, mainland China and Singapore. "Mong" premiered at the Palm Springs International ShortFest in USA and won the Best Student Cinematography Award (Runner Up).
GIGANTIC by Georgia Fu
Taiwan, 2013, 17 mins
During one long Taipei night, Kim, a sad nurse, and Frank, a suicidal lovesick punk, discover that through death, one can also find the meaning of life.
Born in Taipei, Taiwan, Georgia Fu emigrated to California with her family when she was two. She found cinema as a way to understand American culture, and ever since then she has had an avid passion for seeing life through a film lens. Following a BA in Cinema Studies with a minor in East Asian Studies at Tisch School of the Arts in New York she worked at ThinkFilm, the photo desk at the International Herald Tribune in Paris and Hong Kong, and for New York producer Barbara DeFina. She returned to Taiwan to relearn her native language of Mandarin Chinese at National Taiwan University. At NYU's Tisch Asia's MFA program, she filmed her short "Gigantic" which was in competition at the Slamdance Film Festival (2013) and the Chicago International Film Festival (2013). 
WHATEVER HAPPENED TO MASON REESE? by Brett Ratner
USA, 1990, 14 mins
Ratner's NYU Tisch student film production is mostly a fictional/partly factual look at the life and times of Mason Reese, the child star who sold Underwood Deviled Ham back in the 1970s. Utilizing the largest limo in the East Coast - complete with a jacuzzi, we get shots of the real life Mason driving around New York City with a trio of models. Michael Anderson appears as a lifelong fan of Reese's, who gets to meet his idol when Mason visits the sushi restaurant at which he is employed, with that chance encounter leading up to a dramatic finale. Ratner incorporates Mason's old commercials, plus a truly derisory poem Reese read on the old Mike Douglas Show. The movie is short and like Mason, quite twisted and winning.
TEN YEARS FROM NOW by Jordan Schiele
China, 2012, 15 mins
Wang Zi and Wu Lin Song are dinner-theater performers who idle away their afternoons together. Wang Zi hopes that Song will reciprocate her desire to someday get married. As he struggles to come to terms with his sexuality, she pushes him to reveal the nature of his feelings.
Born in Brooklyn, New York, his first film experience was working on film sets in Shanghai. After receiving a BA in legal studies and Mandarin Chinese, he graduated from NYU Tisch Asia with a dual concentration in cinematography and directing. His work as a cinematographer has premiered at Cannes, Tribeca, Locarno and Tokyo film festivals. His directorial work twice received the Special Jury Award at the Rome Festival; once with Luca Guadagnino in 2011, and again with Wong Kar Wai in 2012. His short films have been awarded in Locarno, 2013 and Vancouver, 20011. His feature film script, "Dog Days" was selected for the Residence of the Cannes Film Festival 2013, where he also directed the short film, "A New Kind of Love" for Louis Vuitton featuring Sofia Coppola and Fan Bing Bing.
Co-presented with