Picturing Asia: Double Take – The Photography of Brian Brake and Steve McCurry
Steve McCurry, Sharbat Gula, "Afghan Girl", at Nasir Bagh refugee camp near Peshawar, Pakistan, 1984, © Steve McCurry
Brian Brake, "Monsoon Girl" (Aparna Das Gupta), India, From the series: Monsoon, 1960, Collection Museum of Te Papa Tongarewa, Gift of Wai-man Lau, 2001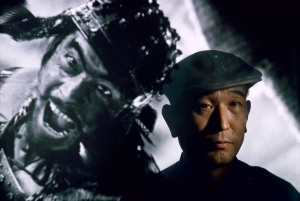 Brian Brake, Film director Akira Kurosawa standing before an image of his principal star, Toshiro Mifune, Tokyo, Japan, 1963, Collection Museum of New Zealand Te Papa Tongarewa, Gift of Wai-man Lau, 2001
Steve McCurry, A chauffeur leans against his car, Hong Kong, China, 1985, © Steve McCurry
To commemorate the 60th anniversary of Asia Society, the Hong Kong Center is proud to present Picturing Asia: Double Take – The Photography of Brian Brake and Steve McCurry, the first exhibition in Hong Kong to feature the works of two most eminent master photographers – Brian Brake (1927 - 1988) and Steve McCurry (1950 - ). Asia Society was established by John D. Rockefeller III in 1956, a few years before New Zealand-born Brake became the only Western photographer allowed in the People's Republic of China to document its 10th anniversary. His extensive body of work has inspired many spectators and next-generation journalists alike, including the internationally-acclaimed McCurry, who is best known for his iconic image of the Afghan refugee girl Sharbat Gula.
Picturing Asia: Double Take sheds light on Brake and McCurry's common passion in capturing the many facets of Asia. In 1961, when an 11-year-old McCurry saw Brake's celebrated photo essay of the Indian monsoon, a flame was kindled which eventually compelled him to document the same enigmatic climatic phenomenon twenty years later. Their monsoon photographs form a dialogue from which this exhibition starts. Showcasing over 90 works, the exhibition traces Brake and McCurry's efforts in giving the West glimpses of the East – of China, Japan, India, and beyond. "Picturing" in the title proposes a double meaning – of taking a picture, and of imagining one.
Picturing Asia: Double Take is supported by the Museum of New Zealand Te Papa Tongarewa. Te Papa gratefully acknowledges the gift of the Brian Brake Collection by Wai-man Lau.
The exhibition is curated by Ian Wedde, a New Zealand curator and art critic who was the Head of Art and Visual Culture at Museum of New Zealand Te Papa Tongarewa, from 1994 to 2004. Ashley Nga-sai Wu and Kristy Kwan-yi Soo of Asia Society Hong Kong Center are the Assistant Curators.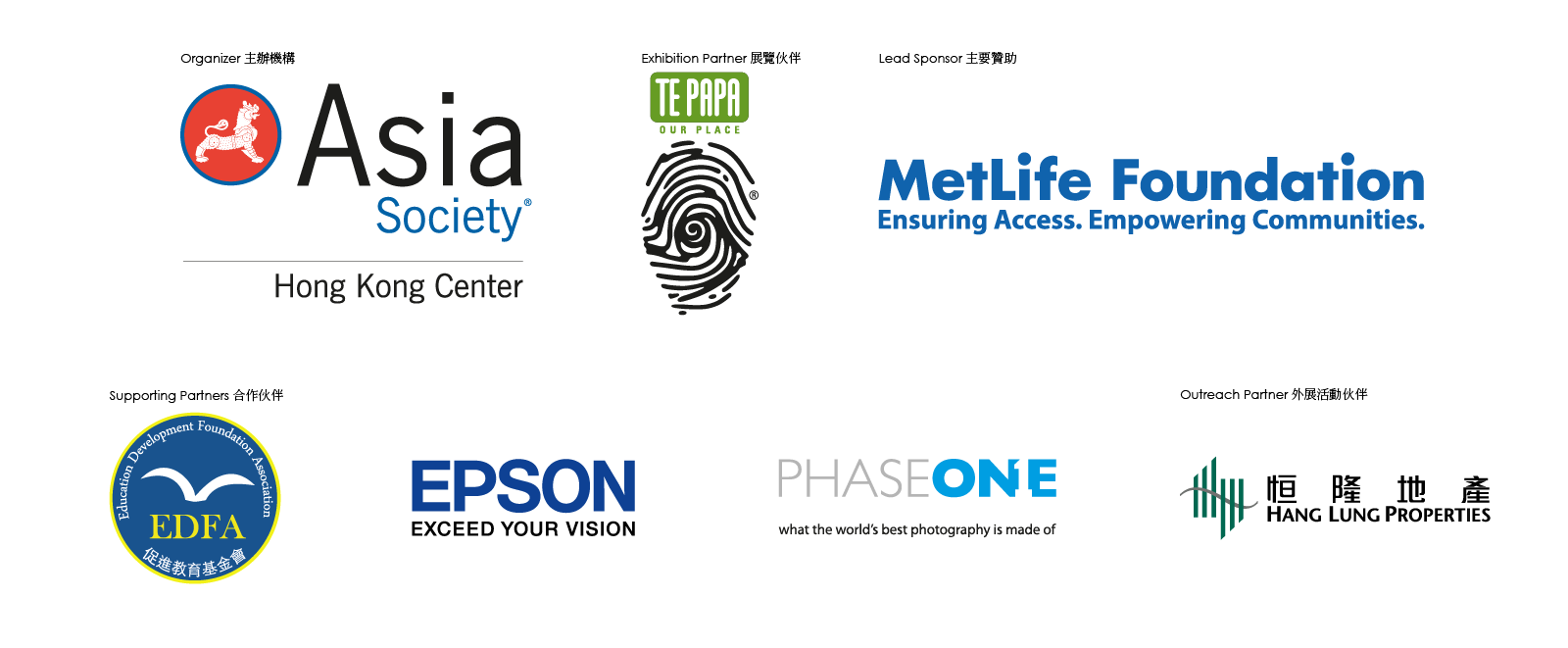 About the Exhibition
Exhibition Period: September 10, 2016 - January 7, 2017
Exhibition Venue:
Chantal Miller Gallery, Asia Society Hong Kong Center
The Hong Kong Jockey Club Former Explosives Magazine
9 Justice Drive, Admiralty, Hong Kong
Opening Hours:
Tuesday - Sunday: 11am - 6pm
Last Thursday of each month: 11am - 8pm
Closed on Mondays.
Please note our holiday hours:
Jan. 1, 2017: Open (11am - 6pm)
Jan. 2, 2017: Closed 
Last Admission: 30 minutes before closing
Admission Fee:
Free
Other Engagements:
Picturing Asia: Double Take will travel to Auckland, New Zealand for a limited engagement from February 25 to May 21, 2017. Please visit the Auckland Arts Festival website for details.
Gallery Guided Tours
Saturday | 2:30pm (In English) | 3:30pm (In Cantonese)
Sunday | 2:30pm (In English) | 3:30pm (In Cantonese)
Last Thursday of each month | 7:00pm (In English)
Gallery tours are open to the public. No registration is required.  
Special Annoucement:
we apologize but due to unforseen circumstances the English and Cantonese tours on Jan. 7 have been canceled.