Yuvaa Yoga for Sports Yoga with Dr. Yuva Dayalan
VIEW EVENT DETAILS
Class Location: Joseph Lau and Josephine Lau Roof Garden
Limited yoga mats available. Participants are encouraged to bring their own mats.
Participants are recommended to bring their own towels as changing and shower facilities are not available.
---
Online registration will close at 6 pm on June 17, 2017. Walk-ins on the day are welcome and subject to availability.
---
Various sports are played either for fitness purposes or at a professional level. But these repetitive movements create imbalance in the body and continuing to play sports for long duration without strengthening creates injury in the body, and also promotes the formation of lactic acid in the body. Sports yoga helps sportsmen and guides them by providing unique techniques of masterful sequencing and varying one's breathing cycle to prevent wear and tear, and to heal injuries.
Dr. Yuva Dayalan is a former international badminton player and is the forerunner of sports yoga. He trains the Indian badminton team and guides world class athletes, and club players to keep themselves fit and focused in their game throughout their career by reducing injury and stress level in their respective sports. He took up yoga as a therapy to cure himself when he was forced to stop playing badminton due to a serious pneumonia attack. He started basic training under Guru C. M. Anandhan and immersed himself in intense study and practice of the classical eight limbs of yoga after meeting Guru Dr. T. A.Krishnan. He then went on to win many national titles and international yoga competitions. Under the training by his mentor and coach Dr. Kannan Pugazhendi, he completed the N. I. S. (Higher Degree Certificate in Teaching Yoga ) with first class honors from the Sports Authority of India. After completing his studies, he started his yoga career in Hong Kong. At present, he teaches at Yuvaa Yoga and is the Director of YUVA HORIZON WINGS Ltd, Hong Kong, Guinness World Record Holder of Headstand, Organizer of Yoga World Festival, World Yoga Conference and International Yoga Championships. His innovative teaching techniques make yoga more accessible and easier to learn the basics, for students to build their advance practice.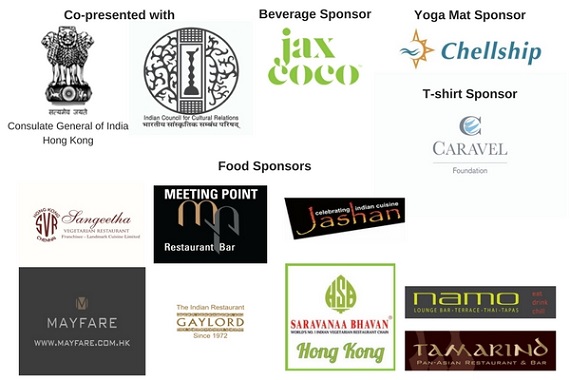 Click here to return to International Day of Yoga 2017 schedule.
Event Details
1:45 - 2:45 p.m.
Asia Society Hong Kong Center, 9 Justice Drive, Admiralty, Hong Kong
Buy Tickets
Free admission; Online registration required
20170618T134500 20170618T144500 Asia/Hong_Kong Asia Society: Yuvaa Yoga for Sports Yoga with Dr. Yuva Dayalan

For event details visit https://asiasociety.org/hong-kong/events/yuvaa-yoga-sports-yoga-dr-yuva-dayalan Asia Society Hong Kong Center, 9 Justice Drive, Admiralty, Hong Kong