Yin Yang Yoga with Yogaraj C.P. from Prana Yogam
VIEW EVENT DETAILS
International Day of Yoga 2018
Class Location: Roof Garden
---
This Yin Yang Sequence is a unique style created by Teacher Yogaraj. It is a two-part class, with the first part focusing on Yang Yoga which is mainly flow by the Vinyasa (standing postures & jumping steps, power yoga) focusing on developing core strength, muscle tone, balance, stamina with proper alignment.  
Part II: It mainly is yin yoga postures with deep stretches, careful adjustments and relaxation to target the connective tissues of the body and cultivate a peaceful as well as meditative mind. 
---
Yogaraj CP started teaching Yoga at the age of 17 and came to Hong Kong in 2003 and well known in Asian Countries. He holds 3 Guinness World Records in Yoga received in 2009, 2011 & 2015. The latest one was awarded when he completed more than 1,500 different yoga postures in 40 hours and 15 minutes. This is the longest marathon in yoga. He has had the privilege to lead a performance of 300 students at Temple of Heaven in Beijing during the Indian Prime Minister' visit in China. 
He judges yoga competitions on behalf of organizations and is regularly invited for workshops by yoga studios and for yoga performances in different countries. He is the designated yoga teacher for City University of Hong Kong for 8 years and was honored with the title of "THE YOGA GURU" of City University of Hong Kong. He was awarded Dr. APJ ABDUL KALAM (Former President of India) award for Nation Building by the YOUTH PARLIAMENT OF INDIA in 2017.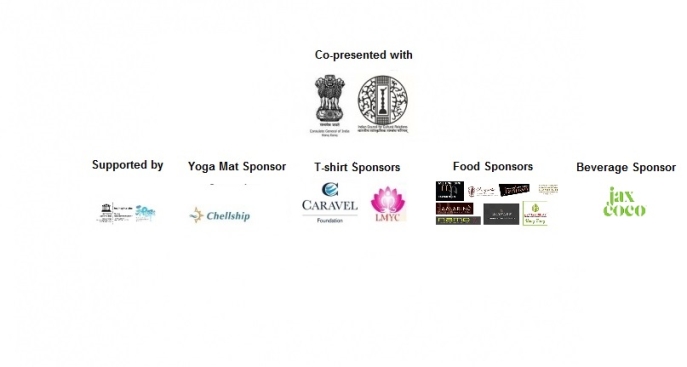 Event Details
11:15 a.m. - 12:15 p.m.
Asia Society Hong Kong Center, 9 Justice Drive, Admiralty, Hong Kong
Buy Tickets
HK$20/per class; Online registration required

Add to Calendar
20180617T031500
20180617T041500
UTC
Asia Society: Yin Yang Yoga with Yogaraj C.P. from Prana Yogam
Asia Society Hong Kong Center, 9 Justice Drive, Admiralty, Hong Kong
---