When the Lights Go Out
VIEW EVENT DETAILS
LOVE Long: Robert Indiana and Asia Education Program
Evening discussion
Registration 6:45pm
Discussion 7:00pm 
Close 8:00pm
---
The streets of Hong Kong were once a glittery network, set alight by the flickering hues of the iconic neon signs that hung dizzily across the pavement. Today, the glow of these neon signs have become a rarity, and with their disappearance comes the loss of not only one of Hong Kong's distinguishable characteristic, but also the loss of a distinctive style of typography found only within Hong Kong and Macau. Focusing on the history of neon signage in Hong Kong, how it became a part of the local heritage, and the importance of the relationship between typography and communication in influencing our experiences and altering our behaviour, this evening discussion with Keith Tam, artist and designer Adonian Chan, and architectural conservationist Gesa Schwantes (moderator) will outline the significance of Hong Kong's neon identity and the cause and effect of its extinction today.
---

Adonian Chan is a Hong Kong lettering designer, graphic design, and musician. Born in 1986 Hong Kong, graduated from Hong Kong Polytechnic University in 2009. He cofounded Trilingua Design with Chris Tsui in 2010, and cofounded restaurant and cultural space "tfvsjs.syut" with his music group "tfvsjs". Since 2011, Adonian has been researching on Hong Kong BeiWei Kaishu. He is now on a process of reinterpreting and redesigning this lettering style under today's aesthetics and technological context.
---

Keith Tam is a typographer, information designer, researcher and teacher. He is currently Principal Lecturer at the Hong Kong Design Institute, where he heads the Communication Design division. He is also Distinguished Research Fellow at the Type Lab of the Shanghai Academy of Fine Arts, Shanghai University, as well as Researcher at the Beijing Central Academy of Fine Arts. Keith's research focuses on the interrelationship between typography and information design, particularly in multilingual communication. His previous appointments include Associate Professor and Director of the MA Information Design programme at the University of Reading, UK; leader of the Communication Design discipline and founding leader of the Information Design Lab at the Hong Kong Polytechnic University; Assistant Professor at the Emily Carr University of Art & Design in Vancouver, Canada, amongst others.
---

Gesa Schwantes is a Conservator/Restorer specializing in the conservation of architectural surfaces, building materials, and wall paintings. She graduated in 2006 from the Bern School of the Arts at the Bern University of Applied Sciences in Switzerland with a specialization in Conservation and Restoration of Architectural Surfaces and Interior Decoration. Gesa came to Hong Kong in 2010 to join the Architectural Conservation Programmes (ACP) at The University of Hong Kong following her growing interest in conservation in Asia. She graduated with a MSc in Architectural Conservation in September 2011 and then founded the Architectural Conservation Laboratory (ACLab) in the Faculty of Architecture at The University of Hong Kong. In September 2017 Gesa earned her PhD in Architectural Conservation from the College of Architecture and Urban Planning CAUP at Tongji University, Shanghai. (Moderator)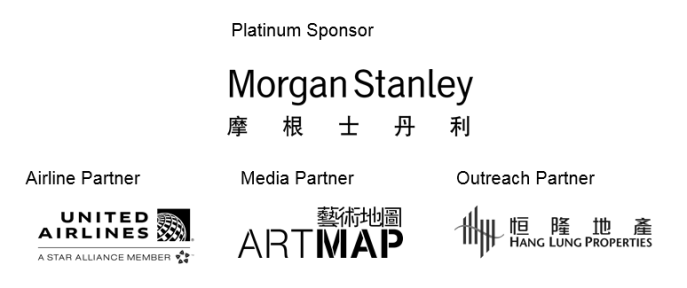 Event Details
Asia Society Hong Kong Center, 9 Justice Drive, Admiralty, Hong Kong
Register Now
Free admission. Online registration required.

Add to Calendar
20180503T104500
20180503T120000
UTC
Asia Society: When the Lights Go Out
Asia Society Hong Kong Center, 9 Justice Drive, Admiralty, Hong Kong
---