The Voice of Peace 《和平之聲》
VIEW EVENT DETAILS
The 16th Hong Kong Jewish Film Festival
The 16th Hong Kong Jewish Film Festival Screening
Screening: 12:30pm
The Voice of Peace
《和平之聲》
Directed BY Hilla Medalia
52 mins | France | 2014 | Documentary | French with English subtitles
 
Former fighter pilot turned political activist, Abie Nathan dreamed of a more peaceful world and not least a more peaceful Middle East. In 1973 He established the Voice of Peace, Israel's first pirate radio station anchored off the Tel Aviv coast. During the 70's the radio station had more than 20 million enthusiastic listeners all over the Middle East and Nathan's concept of peace, love and good music elicited support from artists such as John Lennon and Bob Dylan. He also worked tirelessly behind the scenes to bring Israeli and Arab politicians to the negotiating table. A fascinating portrait of a visionary dreamer.
為了讓世界變得更美好,你可以去到幾盡?
故事中的主角艾比·彌敦,卻為了改變中東,毅然放棄了機師一職,投身政壇,希望能從而影響更多群眾。1973年,艾比在特拉維夫成立了首個電台,宣揚其政治觀念。電台在七十年代持續發展,高峰時期擁有逾二千萬聽眾,影響力遍佈中東。艾比對和平、大愛以及對音樂的堅持,為他贏得雷動掌聲,支持他的人不計其數,當中更包括著名樂手約翰·列儂和鮑勃·迪倫。
除了經營電台,艾比還努力地為以色列和阿拉伯政客舉辦會談,冀促進雙方瞭解,排解糾紛。犧牲安穩職業,追尋更遠大的理想;一個熱血追夢者的形象,在《和平之聲》中被一筆一畫地勾勒出來。
AWARDS:
2014 Official selection FIGRA
2015 Australia Jewish International Film Festival
2015 Toronto Jewish Film Festival
 
Festival Inquiries
Asia Society Hong Kong Center
Tel:(852) 2103 9511
Email: programhk@asiasociety.org

Co-presented with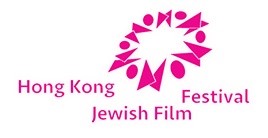 Event Details
12:30 - 2:30 p.m.

Asia Society Hong Kong Center, 9 Justice Drive, Admiralty
Buy Tickets
HK$90 General ticket; HK$80 Full-time Students/ Seniors
20151122T123000 20151122T143000 Asia/Hong_Kong Asia Society: The Voice of Peace 《和平之聲》 Former fighter pilot turned political activist, Abie Nathan dreamed of a more peaceful world and not least a more peaceful Middle East.

For event details visit https://asiasociety.org/hong-kong/events/voice-peace-《和平之聲》 Asia Society Hong Kong Center, 9 Justice Drive, Admiralty