Un/Fold: Stitch in Time Saves Nine
VIEW EVENT DETAILS
Panel Discussion and Film Screening
Registration: 6:00pm
Film Screening & Discussion: 6:30pm
Drink Reception: 8:00pm
Close: 9:00pm
In this evening dialogue, panelists discuss the featured project of the grant recipient of Hong Kong Design Trust, Elaine Yan Ling Ng, including her work to create an on-going textile experimentation and a synergy between traditional craft and modern understanding of material. The program begins with a screening to outline Elaine's work in Guizhou in southern China, where she has been working with local weavers to design an efficient work model with the Guizhou villagers. Moderator Angus Watson examines Elaine's aim to achieve the goal of skill exchange which can help the villagers to create a sustainable way of living through making exquisite craft for urban consumers.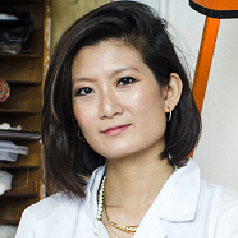 Elaine Yan Ling Ng, founder of The Fabrick Lab, brings together textiles, electronics, biomimicry, interiors and installations. In 2015, Elaine became the recipient of the Swarovski Designers of the Future Award. Her work has been exhibited at V&A and Science Museum in London, UK; Textiel Museum, Tilburg, Netherlands; Harbourfront Centre, Toronto, Canada; Espace EDF Art Foundation in Paris, France and Wuhao, Beijing and Moleskine global galleries. Her art and design research has been widely featured internationally, including Wired UK, Elle Decoration China, Surface Asia, AD Italia, AD China, China Daily, Yazter, Core 77 and many more.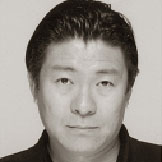 Richard Hsu has lived and worked in five continents, in sets of approximately 11 years. His work focus ranges from museums to publications, retail and brand development, education and learning platforms, city consultancy to urban regeneration. Currently, his has three primary activities. These include full time lectures and workshops at the School of Design and Innovation, Tongji University Shanghai; curating and producing two communities and knowledge platforms: TEDx in China and Pan-Asia Network and finally, he also consults with clients in the areas of lifelong learning, innovation and content development, creative industries and brand development.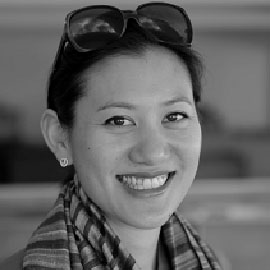 Marisa Yiu is an architect and founding partner of ESKYIU, a multidisciplinary architecture studio actively integrating culture, community, art and technology based in Hong Kong. She was the Chief Curator of the 2009 Hong Kong & Shenzhen Bi-City Biennale of Urbanism\Architecture located at the West Kowloon waterfront, and recently curated Studio-X Shenzhen at the Value Factory. Yiu is an AIA member, HKIA associate, Board of Advisors for RTHK and Board member of the Hong Kong Ambassadors of Design for the past seven years before transitioning into the Design Trust as the incoming Executive Director.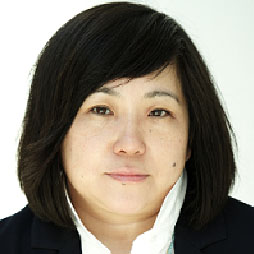 Ikko Yokoyama is Curator of Design and Architecture at M+, Hong Kong's new museum for visual culture at the West Kowloon Cultural District. Before joining M+, she was based in Stockholm and served as Head of Exhibitions at Konstfack University College of Arts, Crafts and Design. As an independent curator and writer, Yokoyama worked on international exhibitions and projects, including Found MUJI Sweden and The Fab Mind: Hints of the Future in a Shifting World at 21_21 Design Sight, and contributed to Casa Brutus, Axis and Studio Voice.
Angus Watson is a television producer and broadcaster working for CNN International in Hong Kong. Originally from Australia, he has reported on politics and current affairs throughout Asia, including an extended period on Thailand and Burma. Now, Angus produces for CNN Hong Kong's features department, creating business, culture, travel and current affairs programming. (moderator)
Co-presented by:
Event Details
6 - 9 p.m.
Asia Society Hong Kong Center, 9 Justice Drive, Admiralty
Register Now
Members only. Free admission. Limited seats available. Online registration is required.
20161011T180000 20161011T210000 Asia/Hong_Kong Asia Society: Un/Fold: Stitch in Time Saves Nine Panelists discuss the featured project of Elaine Yan Ling Ng, recipient of the Hong Kong Design Trust.

For event details visit https://asiasociety.org/hong-kong/events/unfold-stitch-time-saves-nine Asia Society Hong Kong Center, 9 Justice Drive, Admiralty
---