Unbalanced: The Codependency of America and China
VIEW EVENT DETAILS
Luncheon Discussion with Stephen Roach, Senior Fellow, Jackson Institute for Global Affairs & School of Management, Yale University and David Pilling, Asia Editor, Financial Times
Registration at 12:15 pm
Luncheon 12:30 pm
Close 2:00 pm
The Chinese and US economies have been locked in an uncomfortable embrace since the late 1970s. Although the relationship initially arose out of mutual benefits, in recent years it has taken on the trappings of an unstable codependence, with the two largest economies in the world losing their sense of self, increasing the risk of their turning on one another in a destructive fashion. How can China re-boot its economic growth model from an external export-led model to internal consumerism? Why does America prefer a short-term reactive approach over a more coherent Chinese-style planning framework? What can America do to turn its own economic fate around and position itself for a healthy economic and political relationship with China?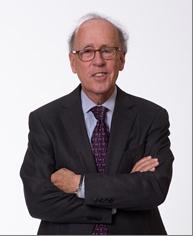 Stephen Roach is a Senior Fellow at Yale University's Jackson Institute of Global Affairs and a Senior Lecturer at Yale's School of Management. He was formerly Chairman of Morgan Stanley Asia and the firm's Chief Economist for the bulk of his 30-year career at Morgan Stanley, heading up a highly regarded team of economists around the world. Prior to joining Morgan Stanley in 1982, Mr. Roach served on the research staff of the Federal Reserve Board and was also a research fellow at the Brookings Institution. He holds a Ph.D. in economics from New York University.
David Pilling has been Asia Editor of the Financial Times since 2008 and oversees the FT's coverage of the region. He also directs the work of regional correspondents, and leads the editing and commissioning team in Hong Kong, Mr. Pilling writes an award-winning weekly column on Asian business, politics and economics, and has won numerous reporting prizes.
 
Event Details
9 Justice Drive, Admiralty, Hong Kong
Buy Tickets
HK$470 Asia Society members/ Yale Club of Hong Kong; HK$570 Non-members

Add to Calendar
20140410T043000
20140410T060000
UTC
Asia Society: Unbalanced: The Codependency of America and China
9 Justice Drive, Admiralty, Hong Kong
---